GearBest promotions in June – smartphones, coconut game, and coupons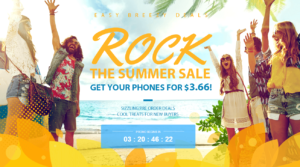 Another day, another news for great promotional offers. This time we are looking at the GearBest online store and their summer sales. Rock the Summer Sale encompasses plenty of products and comes in two waves:
• JUNE 7-12: Updated Daily @ 00:00 (UTC +8)
• JUNE13-16: Updated Daily @ 00:00 (UTC +8)
This is great because if you happen to be a bit late you won't have to worry about there being any more good deals. If you are among the more impatient readers, you can directly jump over to the website and check all the currently available bargains via this link.
And for those of you who possess the virtue of patience, we can say that there are several categories such as Chillout Savings, New Buyers Only, Cool Add-Ons and more. Each section is not limited to only one type of products but combines gadgets such as action cameras ($49.99), smart bracelets ($38.99), 3D printers and much more.
It is also important to note that at this particular moment you cannot purchase all of the products you see (anything apart from the Daily Flash Sales category) but you can reserve them for when the buying option is available.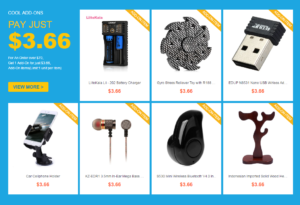 Additionally, the Cool Add-Ons category seems intriguing because it offers you certain products at a special price. If you happen to have an order above $70, you can purchase one of these goods for only $3.66. You can view the entire list of gadgets that can be found in this section HERE.
As you may guess from the title, there is a game – the coconut game. In it you can win coupons for discounts or even some smartphones such as the Xiaomi Mi 6.
Last but not least, you will also find a Summer Coupon Party category which is basically another set of discounted products (up to 20%). The best thing about it (apart from the lowered prices) is that you can purchase them directly. You can have a look at what it has to offer HERE.