GearBest Sales Storm (11.11.2016) – Black Friday is fast approaching!
Well, cold November is here and it brings those Black Friday deals you have longed for all year. To ease your burden of browsing for good offers, we decided to present this short publication to you in which we share some of the probably most fascinating offers that our friends from GearBest have prepared for you. Before continuing with any details, we must note two really important things – the date these sales start is 11.11.2016 and you can view the deals HERE.

New buyers only
Okay, the categories of products are quite a few. The first one concerns "New buyers only" and you can get a coupon for some of the gadgets found in it. It is there that you will find a waterproof drone for $25.79 and a smart wristband – Xiaomi Mi Band 2. Yeah, the latter probably sounds familiar because we recently spoke about it in one of our publications.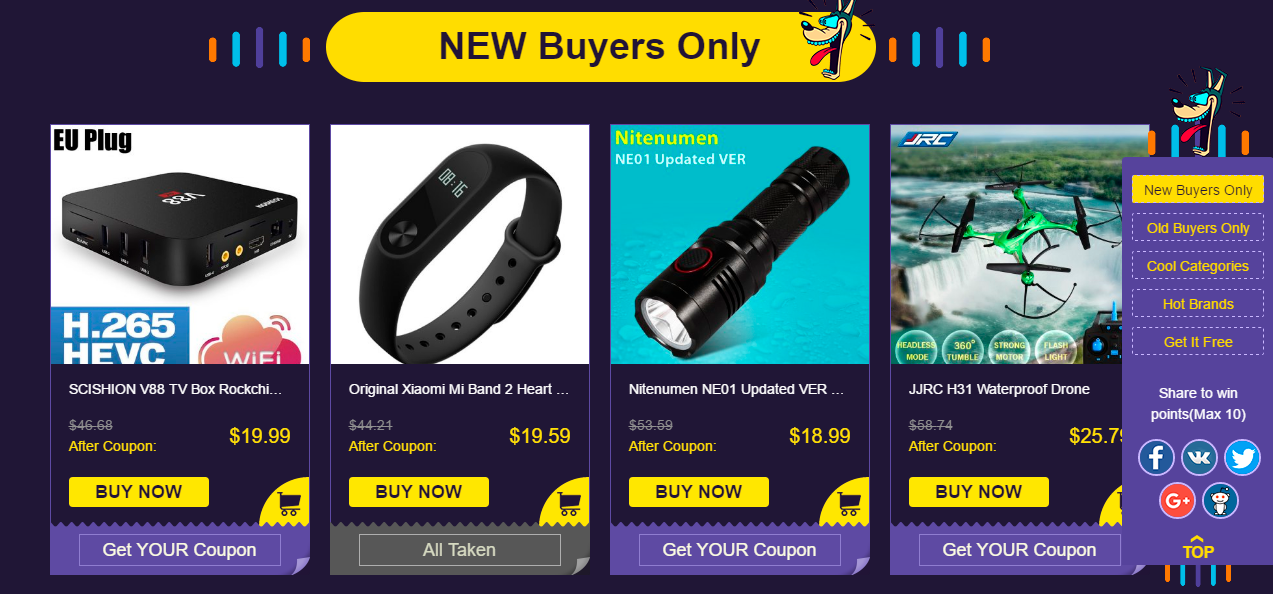 Old buyers only
Do not worry, returning customers have not been forgotten! This section offers special deals on gadgets from a whole different price range (compared to the one above). If you are after a new smartphone, you may wish to consider the Lenovo ZUK Z2 – a 5.0-inch Android phone with a quad-core Snapdragon 820 CPU, 4GB of RAM, a 13MP main camera and USB Type-C. Of course, if you are looking for a new laptop, you can purchase the Xiaomi Air 12. Wait, you have heard this before? Well, yes, we've discussed this notebook in a couple of publications, which you may reread to refresh your memory.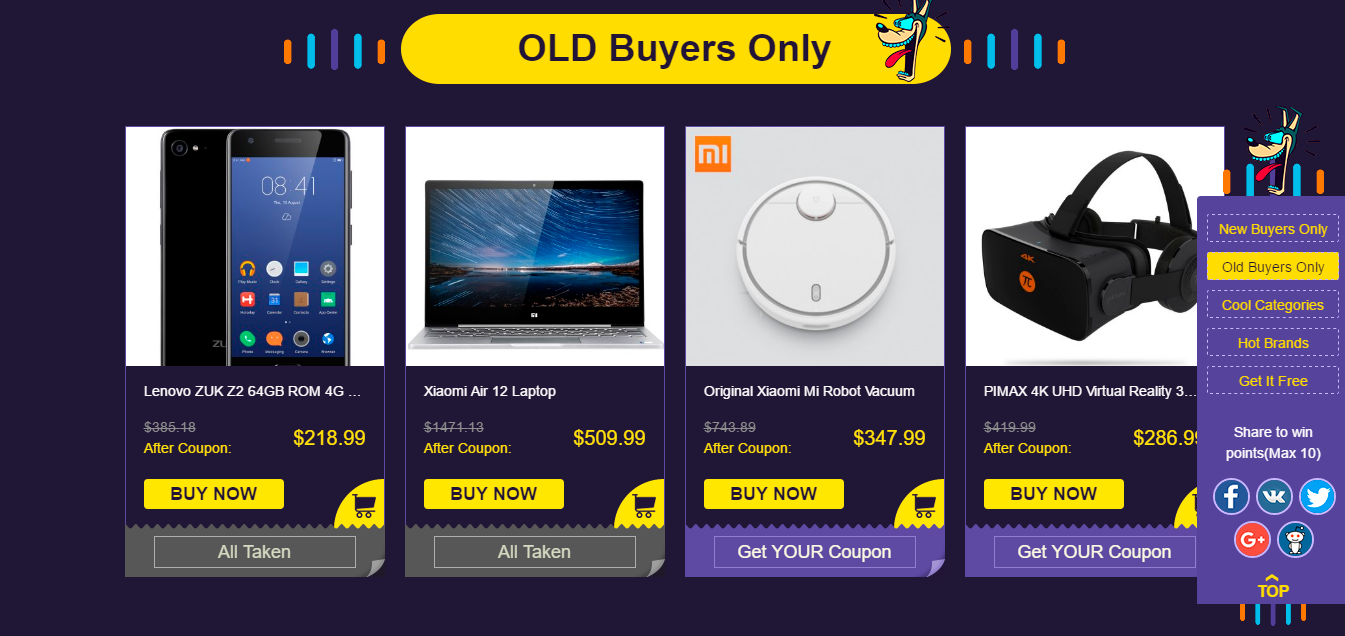 Additionally, if you are a fan of the more and more popular VR gaming, you may go for the PIMAX 4K UHD VR headset. Of course, not everything revolves around gaming but there are also practical gadgets for your home such as a Xiaomi Mi Robot Vacuum cleaner, which will suck the dust around your house without you having to bother every other day.

Cool categories
Now, this section offers a number of sub-sections which in their turn contain many discounted products. There is something for everyone – from phones and tablets to home & garden products, from computers to stylish apparel and many more. When you scroll down to this section, you will find that the first page displayed is the one with phones & accessories. Among the special offers we are sure you are bound to discern some familiar products such as the ASUS ZenFone 3 ZE552KL – we've touched upon this phone more than once.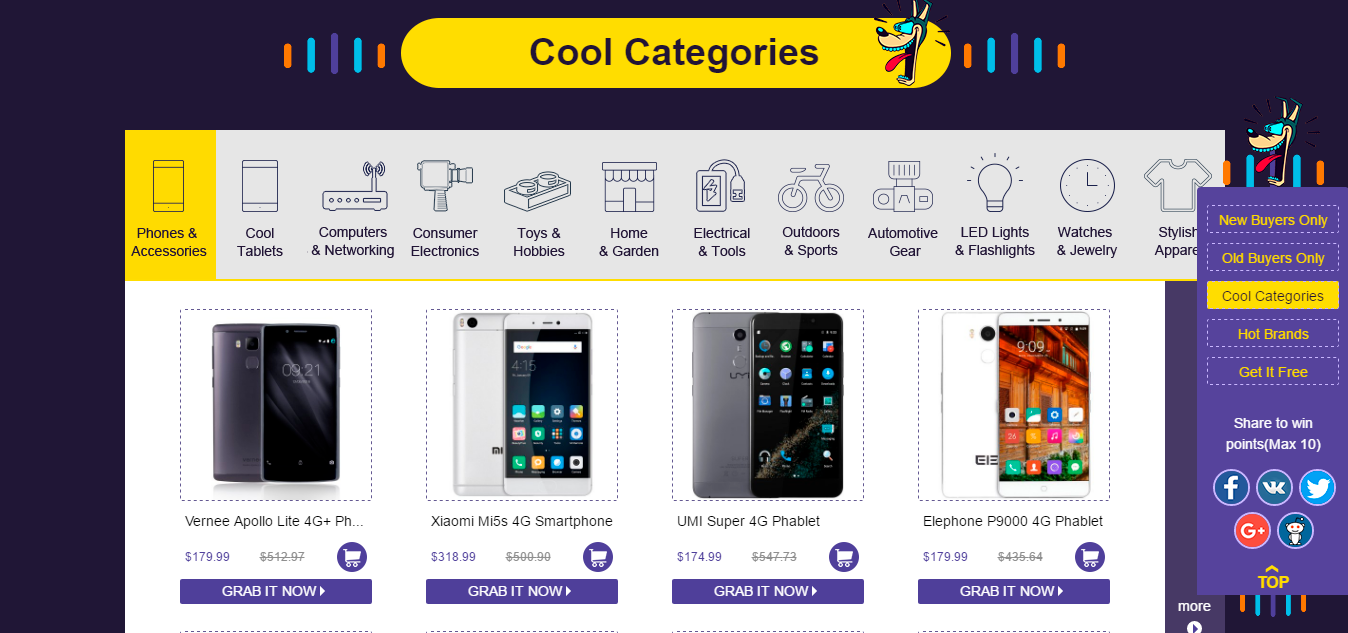 Of course, you can dig deep into the various sections and find even other gadgets that we've discussed. A good example is the Teclast X98 Plus II – and if it does not ring any bells, you can refresh your memory here.

Other sections
Yes, there are a few more discount-related categories that you can explore. One of them is "Hot brands" that contains products by manufacturers such as Teclast, Xiaomi, Chuwi and others. What is perhaps even more interesting here is the "Get it Free" department thanks to which you can get a gadget for free by simply sharing. To learn more about this part of the promotional offers, click here.
Gearbest is running a flash sale with great promotions – check it out here: GEARBEST Flash Sale