How to open ASUS ROG Strix G17 G713P (2023) – disassembly and upgrade options
1. Opening the Bottom Panel
– Ensure the laptop is powered off and unplugged from any power source.
– Using a Phillips-head screwdriver, remove the 11 screws that secure the bottom panel. Remember that one of these screws is captive and helps in lifting the bottom panel.
– Start the prying process from the area where the captive screw lifted the panel.
– Disconnect the LED ribbon cable before fully removing the bottom panel.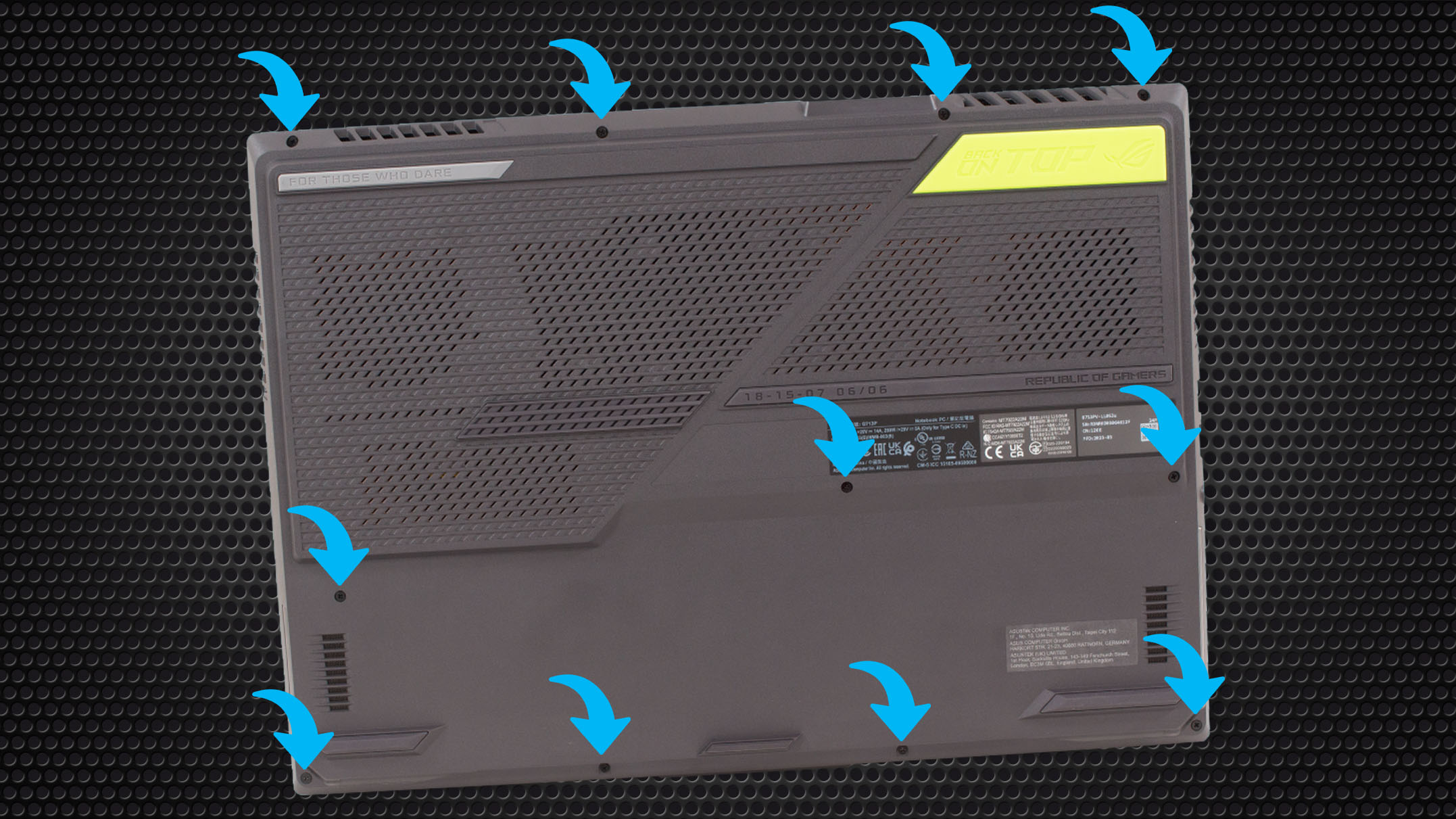 2. Battery Removal
– Begin by unplugging the battery connector from the motherboard.
– Proceed to unscrew the four Phillips-head screws holding the 90Wh battery pack.
– Carefully lift and remove the battery.

3. Accessing and Upgrading the RAM
– The laptop has two SODIMM slots available for RAM.
– These slots support DDR5 RAM and operate in dual-channel mode.
You can buy DDR5 RAM modules here: Buy from Amazon.com (#CommissionsEarned)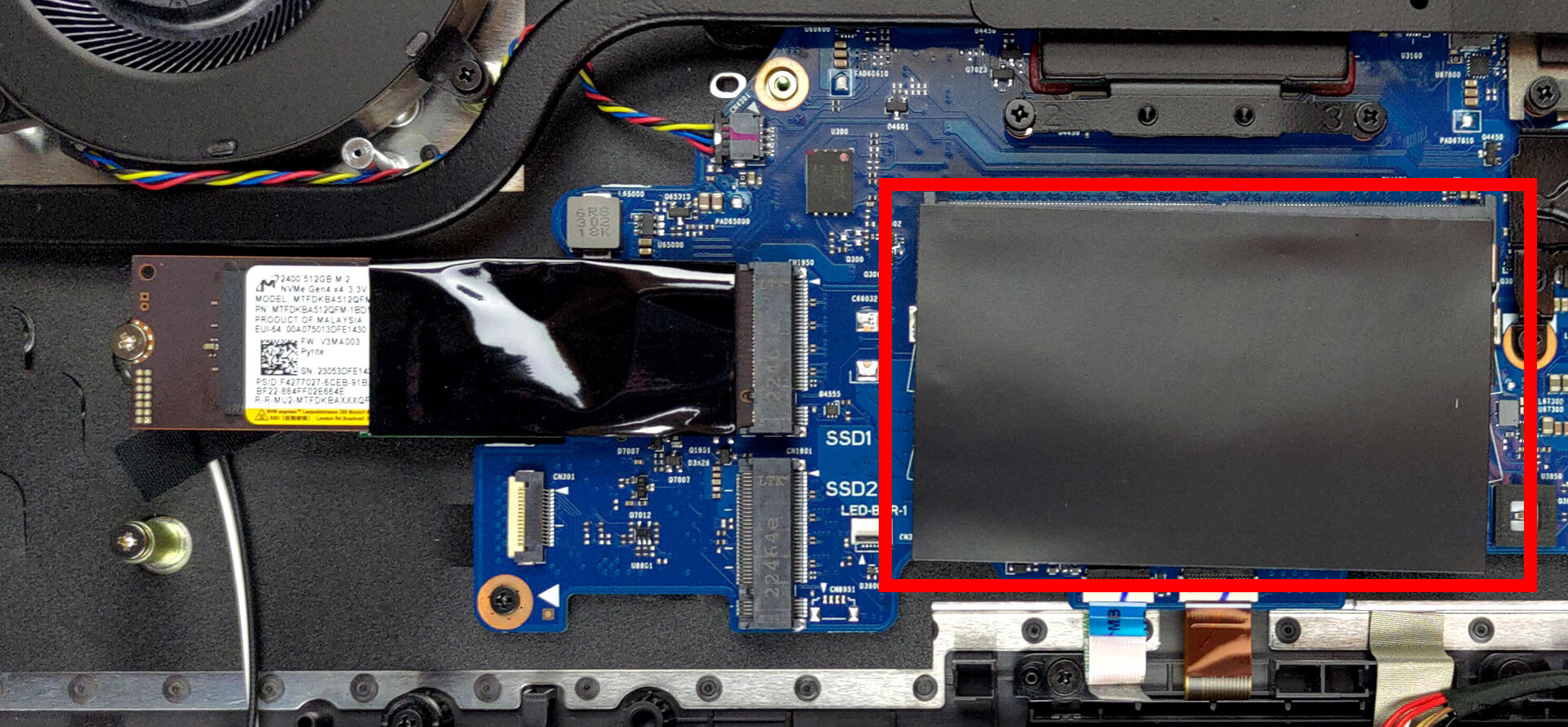 4. Upgrading the Storage
– The device comes equipped with two M.2 PCIe x4 slots.
– Both slots are compatible with Gen 4 SSDs.
You can buy Gen 4 M.2 SSD modules here: Buy from Amazon.com (#CommissionsEarned)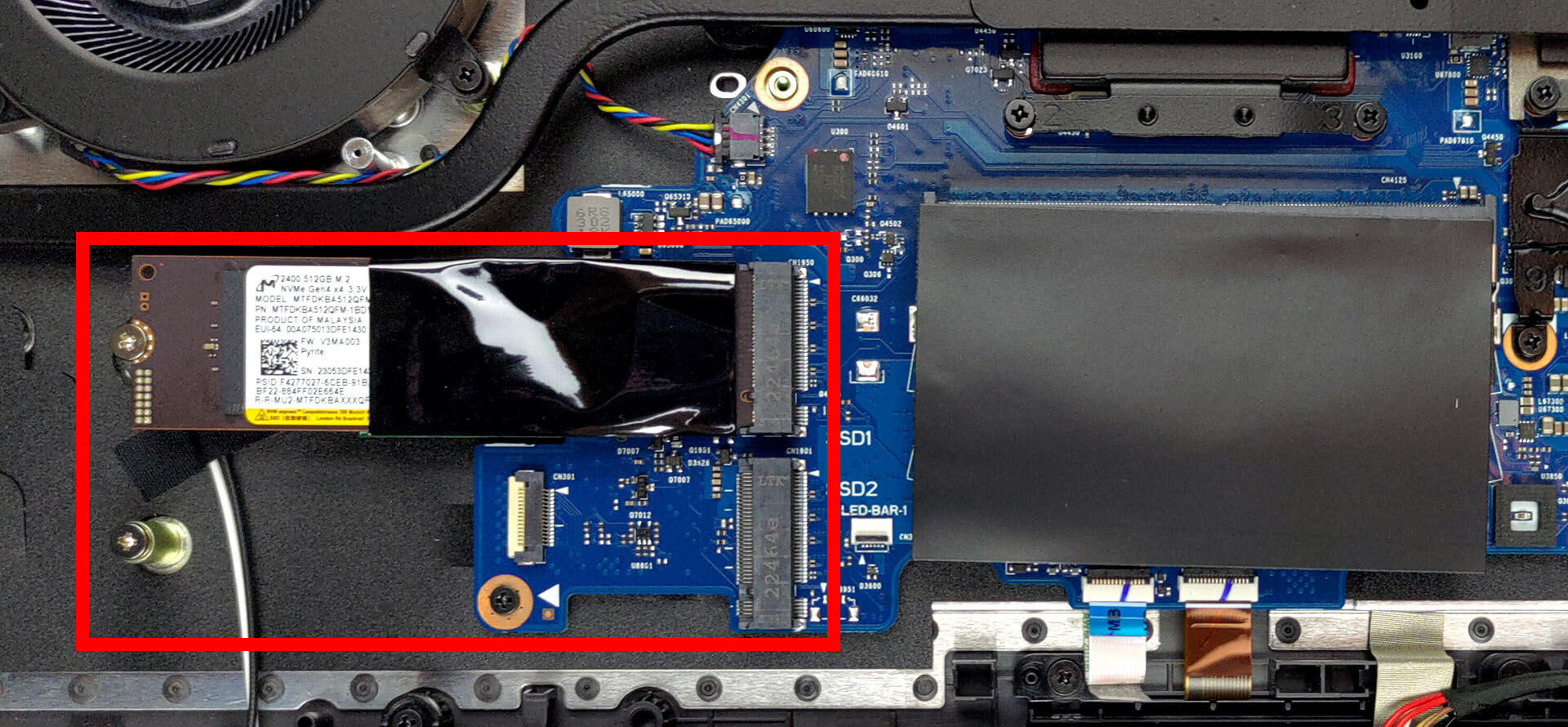 5. Overview of the Cooling System
– The cooling mechanism of the ASUS ROG Strix G17 G713P is robust.
– There are two heat pipes shared between the CPU and the GPU.
– Additional heat pipes are dedicated to the CPU, GPU, graphics memory, and the VRMs.
– For efficient heat dissipation, the system includes four heat sinks and two fans.
Hint: Regular maintenance and cleaning of the cooling system can help in maintaining optimal performance and extending the laptop's lifespan.

To reassemble the device, follow these steps in reverse order, ensuring that all connectors are properly reattached and screws are tightly secured.
ASUS ROG Strix G17 G713P (2023) in-depth review
When we saw the first 16-inch and 18-inch ROG Strix laptops we really didn't expect the company to still make a 17-inch version. Well, ASUS did, and it is called the ASUS ROG Strix G17 G713P (2023).It is based on an AMD chipset and features the brand-new Zen 4 processors. They are built on the 4nm architecture, and we expect Team Red to finally put up some competition for Intel, after two years of mixed results.This might be a "make it, or break it" moment for ASUS (and for AMD to be honest), but when you make an entire army of gaming laptops, you can afford to experiment, can't you? [...]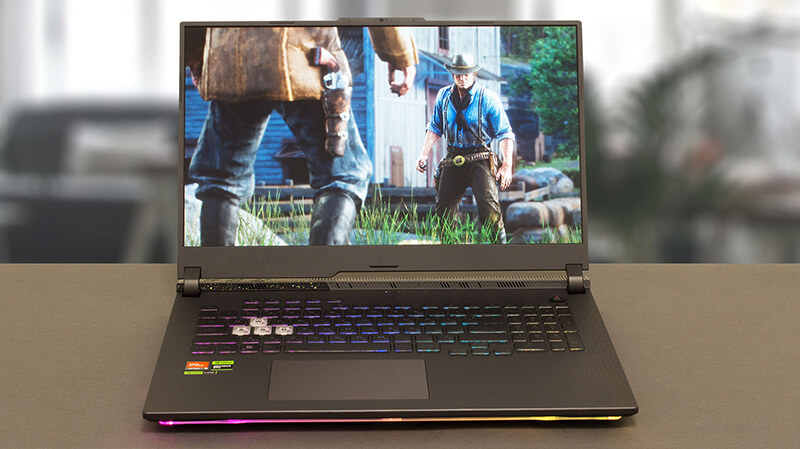 Pros
High CPU clocks
MUX Switch and G-Sync
2x M.2 PCIe x4 Gen 4 slot, 2x DDR5 RAM SODIMM slots in dual channel
95% DCI-P3 coverage and accurate colors (CSOT MNH301CA3-1 (CSO1702))
240Hz refresh rate (CSOT MNH301CA3-1 (CSO1702))
No PWM (CSOT MNH301CA3-1 (CSO1702))
Adequate build quality
Cons
No SD card
Horrible battery life