How to open Dell Precision 16 7680 – disassembly and upgrade options
1. Accessing the Service Cover
– The laptop comes with a designated service cover for quick access.
– Simply pop it open to gain access to one of the M.2 PCIe x4 slots.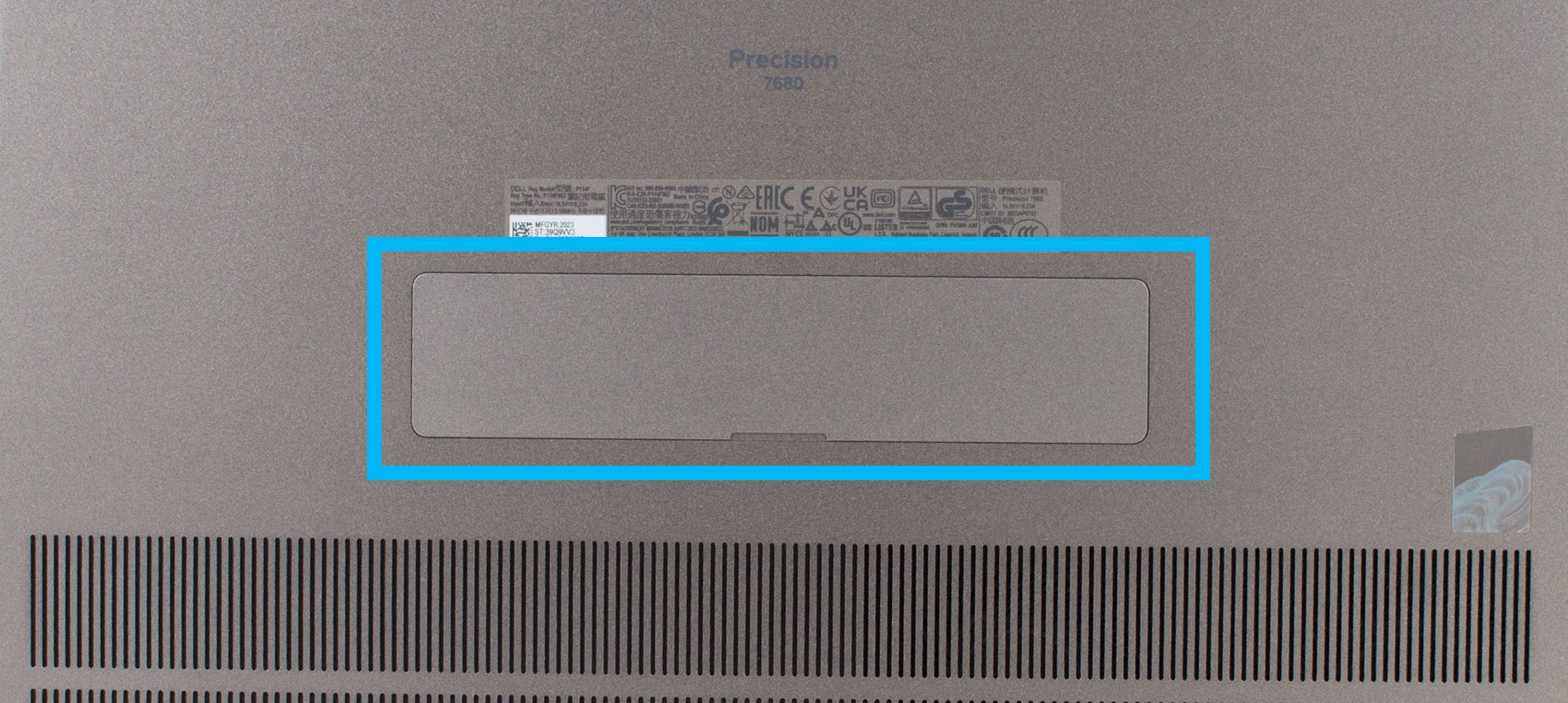 2. Removing the Bottom Panel
– First, ensure the device is powered off and disconnected from any power source.
– Undo the six captive Phillips-head screws using a screwdriver.
– Gently pry the bottom panel using a plastic tool. Start from the edges and work your way around.
– Carefully lift the panel away from the chassis.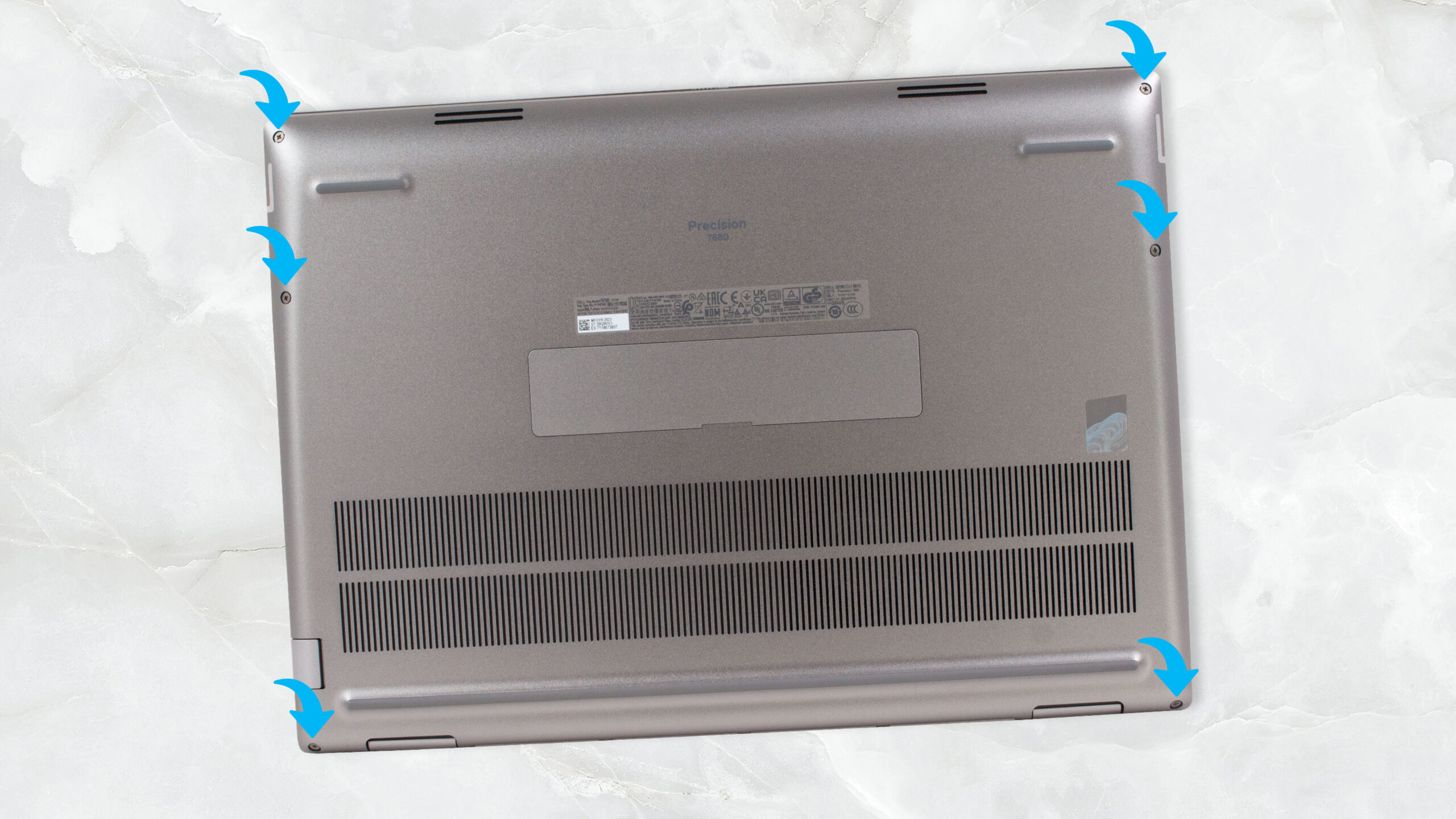 3. Battery Removal
– Begin by unplugging the battery connector from the motherboard.
– Next, remove the three Phillips-head screws that secure the 83Wh battery pack.
– Lift and remove the battery from its compartment.

4. Accessing and Upgrading the Memory
– The device utilizes the new CAMM memory, which is more compact.
– However, upgrading it is slightly more challenging. The memory is secured by four screws. Note that two of these screws also secure the CAMM connector module to the system board.
– The laptop provides flexibility as the same connector can be used to attach a SODIMM adapter if you opt for traditional memory.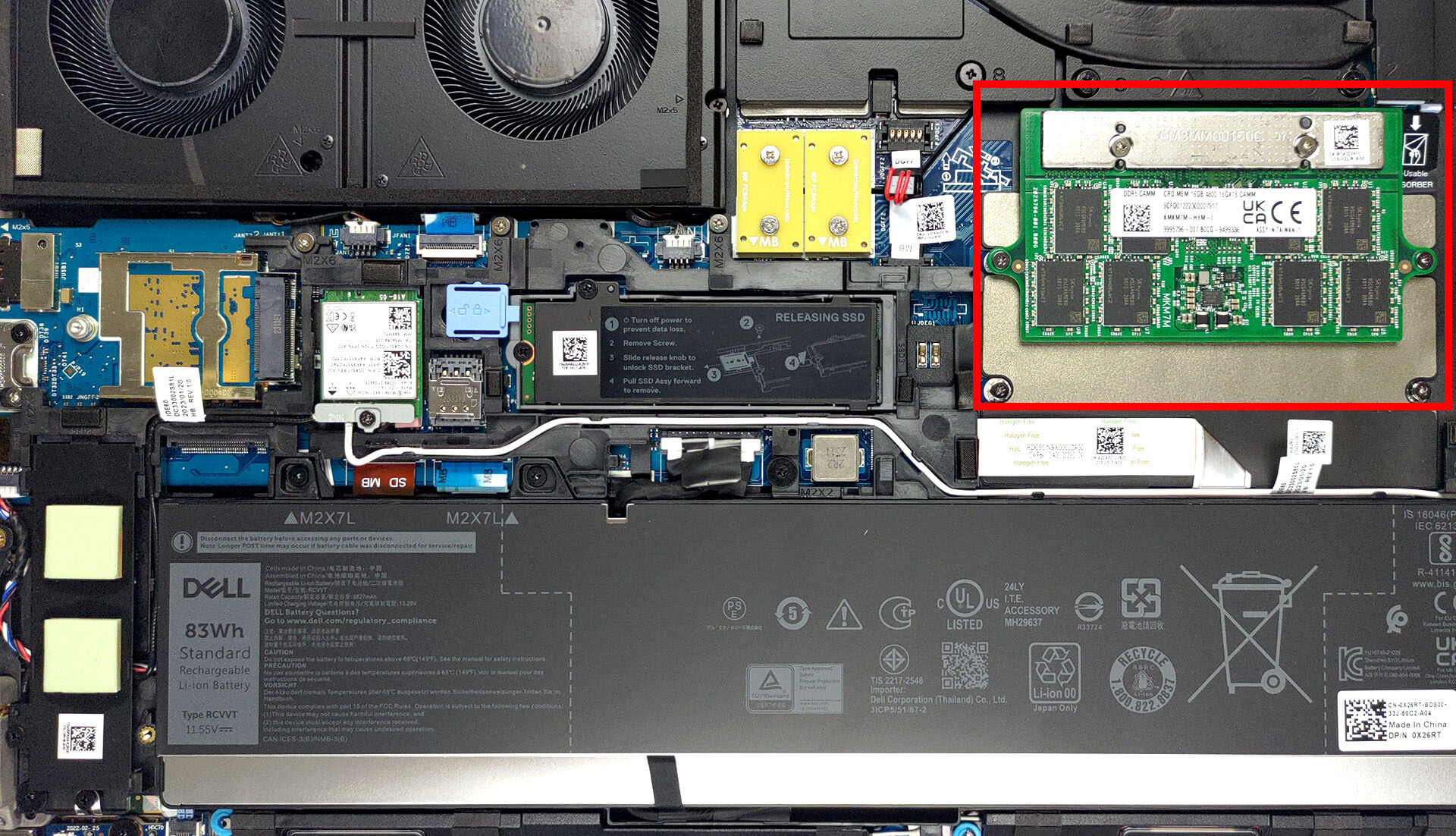 5. Upgrading the Storage
– The Dell Precision 16 7680 offers two M.2 PCIe x4 slots for storage expansion.
– Both slots support Gen 4 SSDs and are RAID compatible.
You can buy Gen 4 M.2 SSD modules here: Buy from Amazon.com (#CommissionsEarned)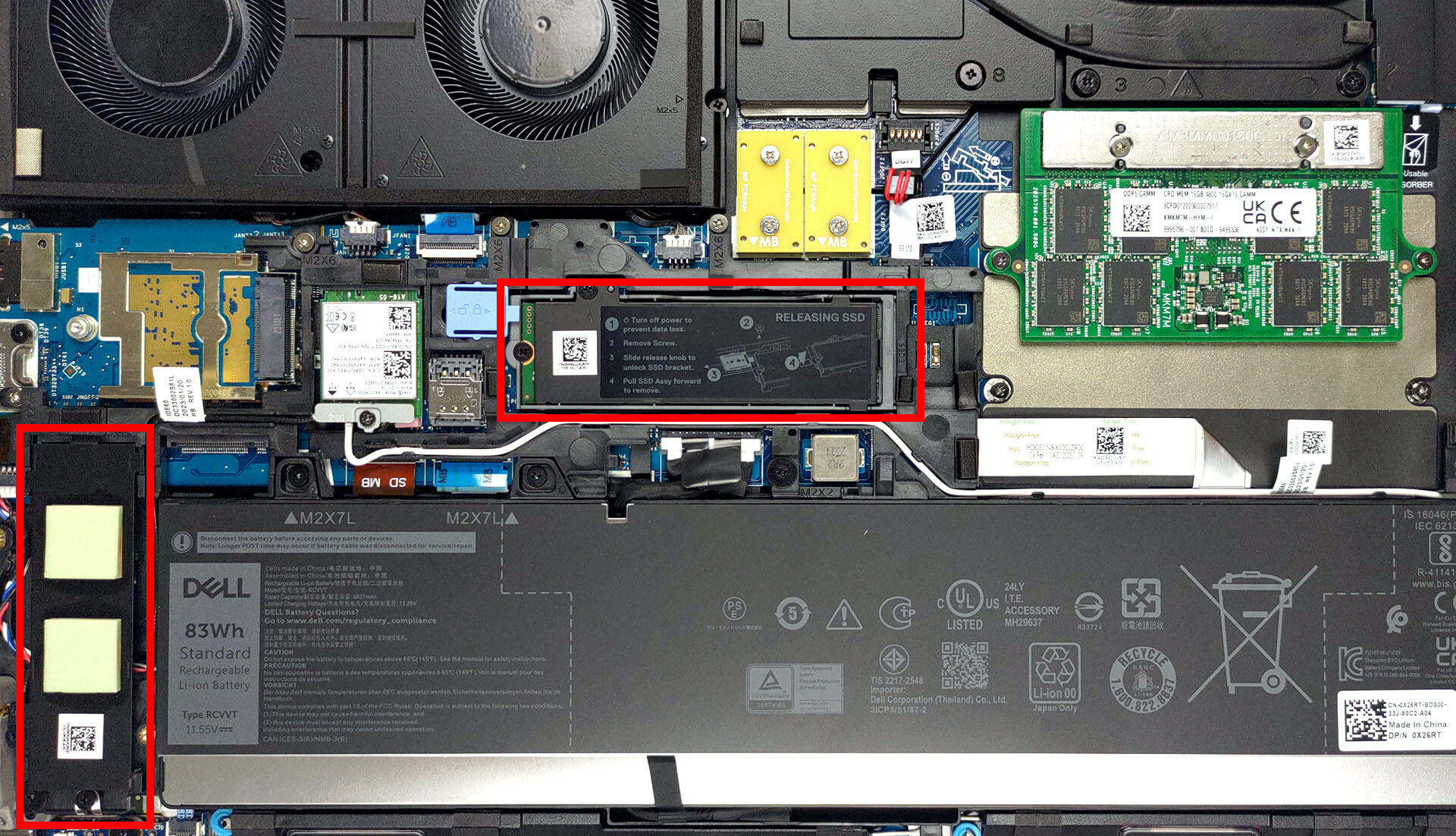 6. Overview of the Cooling System
– The cooling system is well-designed to handle the heat generated by the device's powerful components.
– Two heat pipes are shared between the CPU and the GPU, channeling the heat to a large heat sink.
– Two big fans assist in dissipating the heat away from the heatsink.
– Additionally, the VRMs and graphics memory have dedicated heat spreaders to manage their thermal performance.
Note: Always handle internal components with care, ensuring not to exert too much force or pressure.

To reassemble the laptop, follow these steps in reverse order. Make sure all connectors are reattached properly and screws are fastened securely.
Dell Precision 16 7680 in-depth review
In the modern laptop world, there are ordinary notebooks, gaming devices, and then there are workstations. They range from the least expensive thing that will get the job done, to a mini powerhouse that is easily comparable to a desktop system.Today, we have one such notebook, which is called the Dell Precision 16 7680. It comes with a 16-inch display, and contrary to what we expected, is not that bulky. Oftentimes, when someone needs a powerful machine for work, they settle for a gaming machine, because it is similarly powerful, but comes at a far more convincing price tag.However, c[...]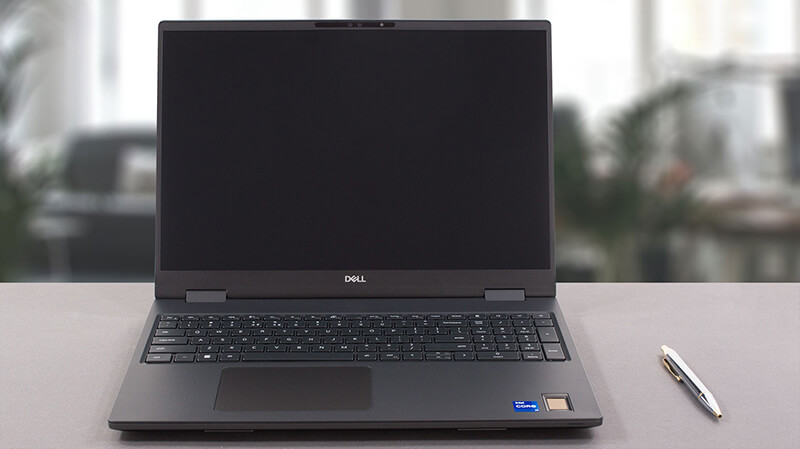 Pros
Up to 128GB of DDR5 (CAMM) + two M.2 slots
Capable hardware
Fingerprint reader + optional IR face recognition and 5G connectivity
SD card reader + 2x Thunderbolt 4 + HDMI 2.1
Packs good security features
Great spill-resistant keyboard and touchpad
Decent battery life
Cons
High price
Horrendous battery life
Gets really warm even on idle