Inside Acer Aspire S 13 – disassembly, internal photos and upgrade options
Before the full review of Acer's latest budget ultraportable solution, we would like to shed some light on the internal part of the laptop. It's fairly easy to disassemble and maintain with almost identical clamshell to the Acer Aspire V15 Nitro Black Edition but with smaller dimensions. Although, upgrade options are kind of limited.
You can find the notebook's price and configurations here: http://amzn.to/29NHU0E
1. Removing the bottom piece
You just need a proper screwdriver to remove all the bolts around the bottom of the chassis. No service lids, unfortunately, but the easy disassembly makes up for it. Oh, and when you got all the screws out of the way, make sure to start prying up the keyboard tray.
2. Storage
As you can see, the M.2 SSD stick is located near the fan and right above the battery. Our unit's drive was taped with some kind of thermal duct tape. The slot supports 2280 SATA M.2 drives with B&M and M-edge key connectors.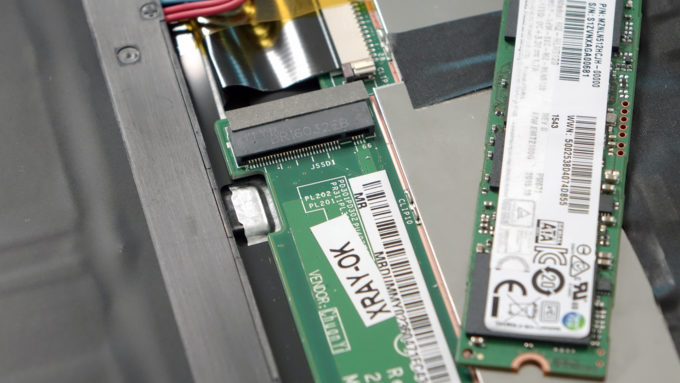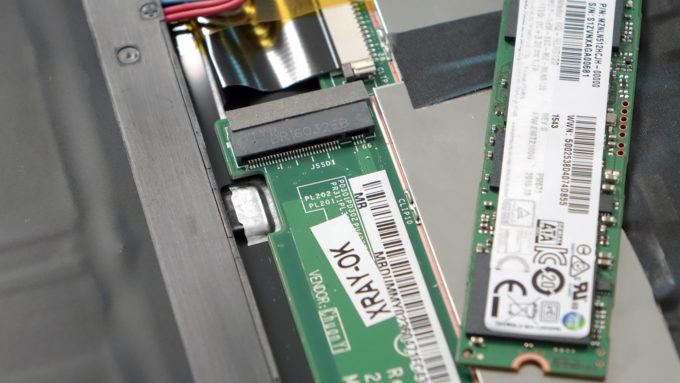 The SSD itself is manufactured by Samsung with model number MZNLN512HCJH and a quick Google search reveals that the drive has a 512GB capacity and uses the SATA III interface. NVMe support is likely missing from the motherboard.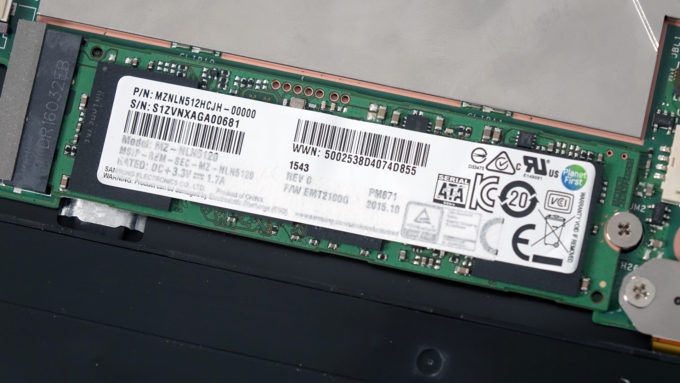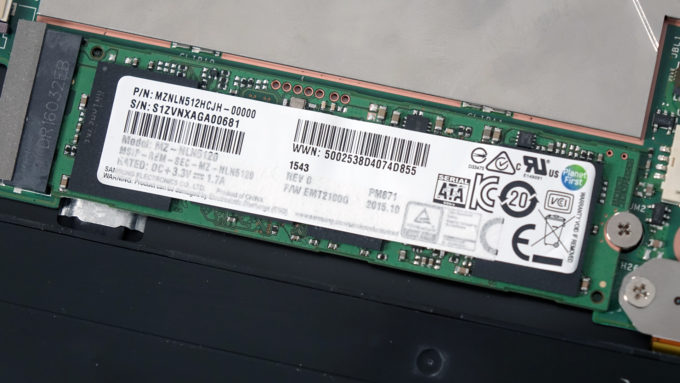 3. RAM, battery, Wi-Fi module
Acer has covered the better part of the motherboard with thin-layered metal plates, which we suggest that you do not remove them because they are taped to the heat pipes and it's quite a hassle to remove them. So that's why we did this for you and as you can see, the RAM chips are soldered to the motherboard and cannot be upgraded. So make sure you configure your Aspire S 13 according to your needs when you order it.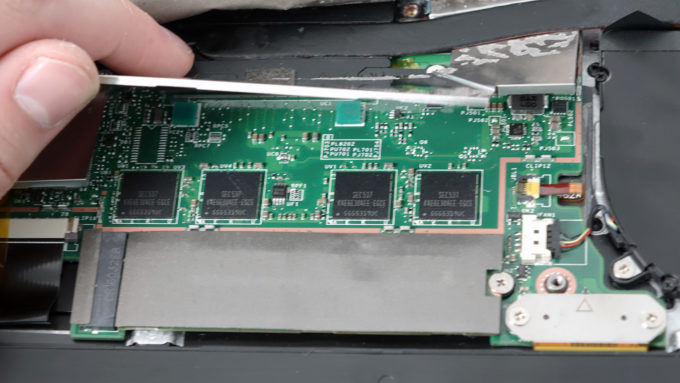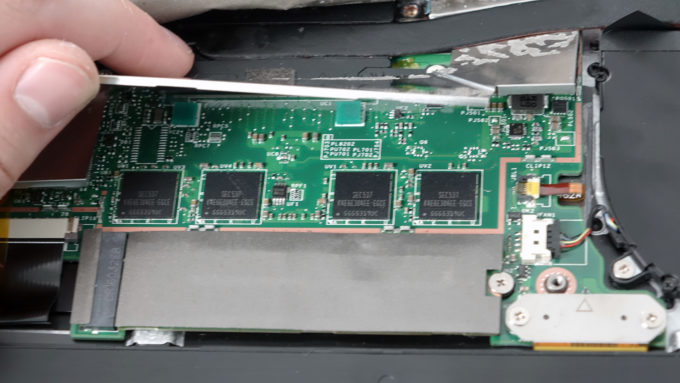 The Wi-Fi module can be found right next to the fan. It's manufactured by Qualcomm with model number QCNFA344A.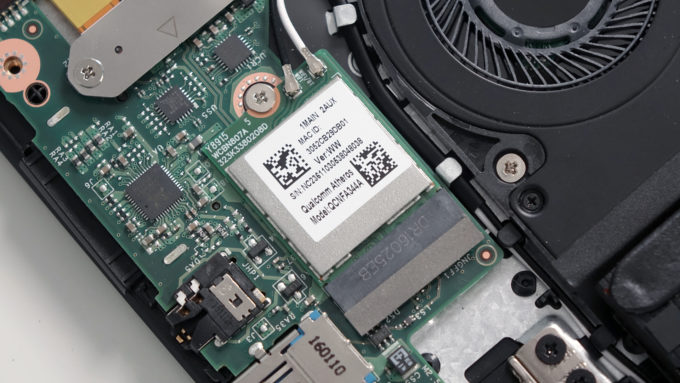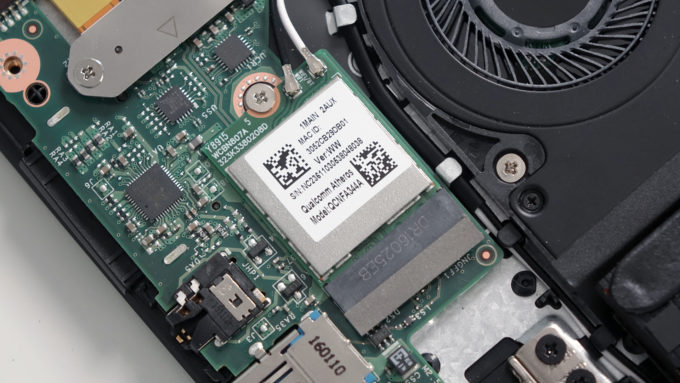 The battery is taking most of the space inside the chassis and no wonder – it's rated at 45.3Wh which is more than enough to power up this hardware for longer periods of time.
4. Cooling system
There's not much to talk about. The heat sink, heat pipe and fan are located near the back end of the notebook pushing out the hot air effectively. And it's not much of a surprise because the ultra-low voltage Core i3, Core i5 and Core i7 processors don't generate too much heat. We will make sure everything is okay, though, in our full review with our temperature tests.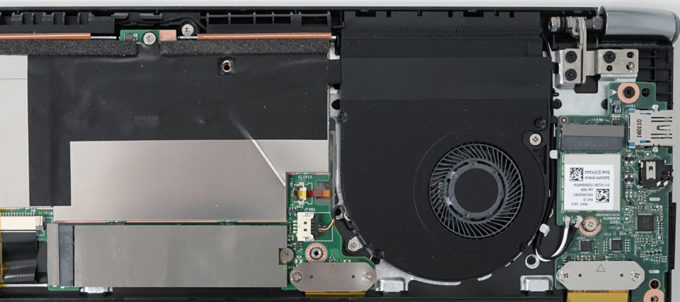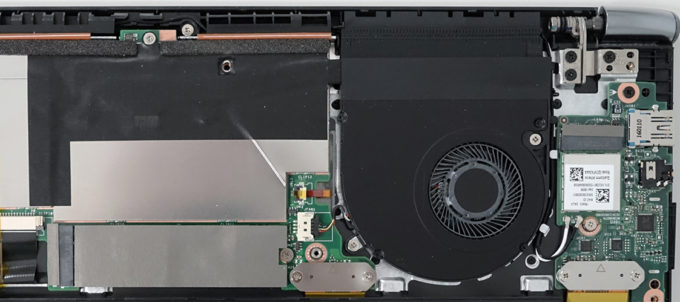 You can find the notebook's price and configurations here: http://amzn.to/29NHU0E