Inside Acer Predator 17 (G9-793) – disassembly, internal photos and upgrade options
We just took apart the refreshed Acer Predator 17 with GTX 1070 to find out that absolutely nothing has been changed from its predecessor. The same cooling design, the usual upgrade options and it's just as easy to maintain.
You can find here the current Acer Predator 17 generation here as well as the new one when it comes out: http://amzn.to/2cLQW10

1. Service cover
The maintenance hatch is present again in this version of the Predator 17 and gives access to the most commonly upgraded parts – RAM and storage. But since the laptop supports up to 64GB of DDR4-2400 RAM, which means four 16GB RAM sticks are needed to reach this amount. But only two of the slots are located under the service lid while the other two can be found on the other side of the motherboard after a full disassembly, which takes some time but isn't as big a hassle.
The 2.5-inch HDD is made by HGST and delivers 1TB of storage capacity.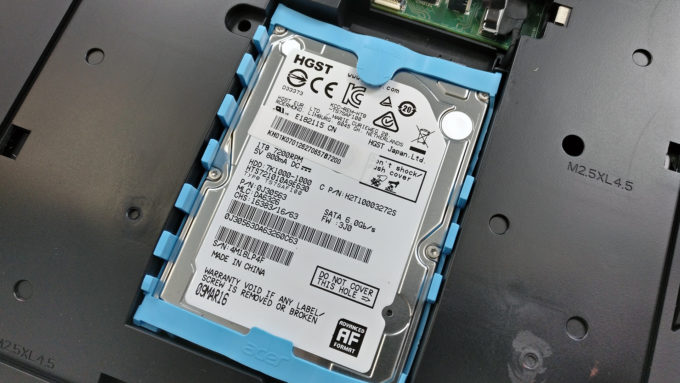 Interestingly, the notebook we received from Acer features a Toshiba-made M.2 PCIe NVMe SSD with 256GB capacity. Read speeds are slightly below the usual OEM Samsung drives but scores higher when it comes to write speeds. It has a model number of THNSN5256GPU7. Unfortunately, Acer sticks with the 2280 + 22110 SSD configurations so you might find it hard to come across a compatible 22110 stick.

And here are the RAM chip slots, which are empty. Our unit came with 16GB of DDR4-2400 RAM provided by only one SK Hynix chip.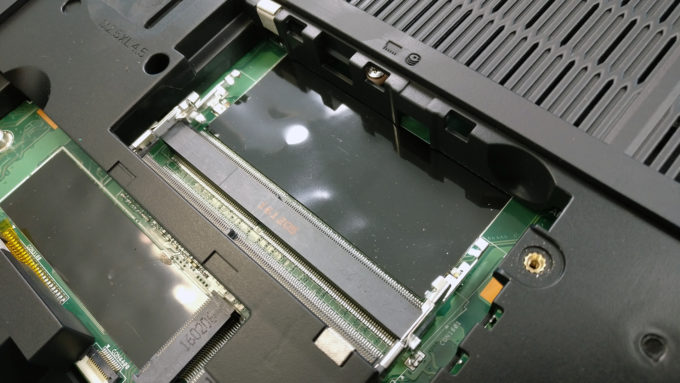 2. Removing the bottom cover
In order to do this, you will have to make sure you've removed all the screws around the chassis. There are a few hiding under the service lid and two located under the optical drive.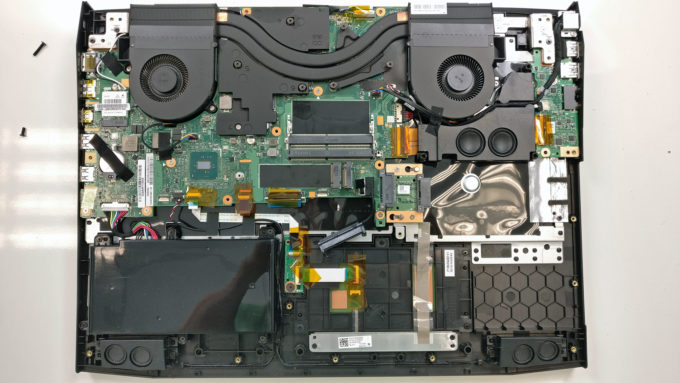 Speaking of which, it can be swapped with an extra cooling fan just by pressing the lever switch. When released, it will pop out a little and then just pull it outside of the chassis.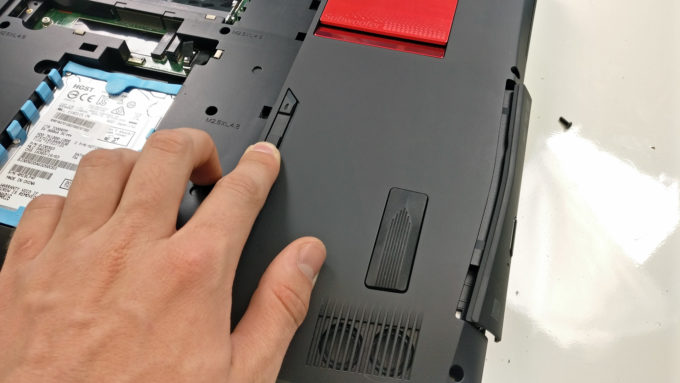 3. Battery and Wi-Fi card
The battery is located on the bottom left corner – as it was before – and, of course, it's rated at 88.8Wh.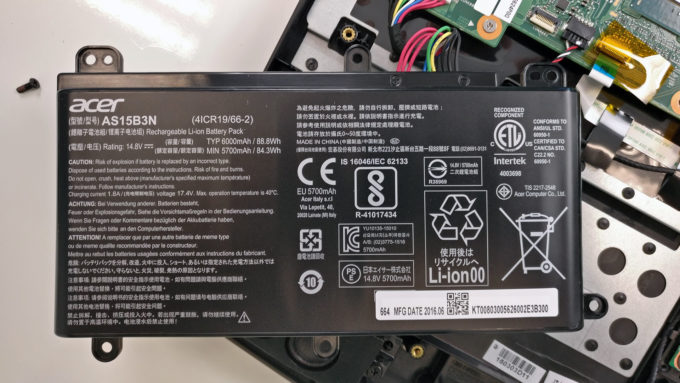 The Wi-Fi card is placed right next to one of the cooling fans and it's manufactured by Hon Hai/Foxconn.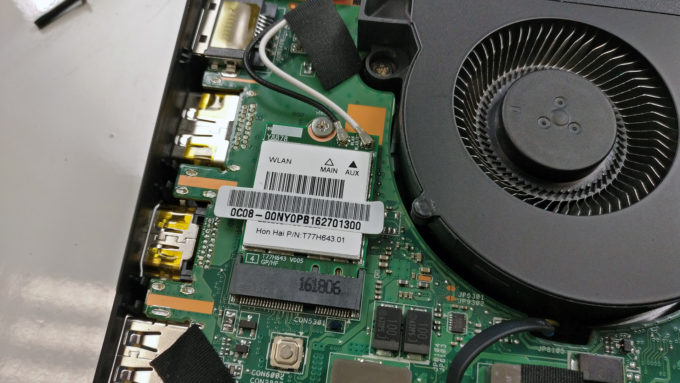 4. Cooling system
As we already said, the cooling design hasn't been changed at all. Two main heat sinks take care of the CPU and GPU with the usual copper heat pipes connecting the fans and the heat sinks. Also notice the metal blades, which are believed to be thinner and thus more effective than the conventional propellers. We have no reason to think that the cooling system won't be able to support the considerably more powerful GTX 1070 than the GTX 980M from last year's Predator 17.
You can find here the current Acer Predator 17 generation here as well as the new one when it comes out: http://amzn.to/2cLQW10