Inside Acer Predator Helios 500 – disassembly, internal photos and upgrade options [+Video]
Acer Predator Helios 500 is the first laptop with proper Coffee Lake processor – the Core i9-8950HK we ever tested, so we were very interested to pop it open. Moreover, a device of this size should have space for a lot of features, right?
Check out all Acer Predator Helios 500 prices and configurations in our Specs System or read more in our In-depth Review.
1. Service lid
Thankfully, Acer has provided you with the option to easily upgrade or remove RAM and storage devices, via the service lid on the bottom. All you need to do is just unscrew two Phillips head screws and lift the panel up.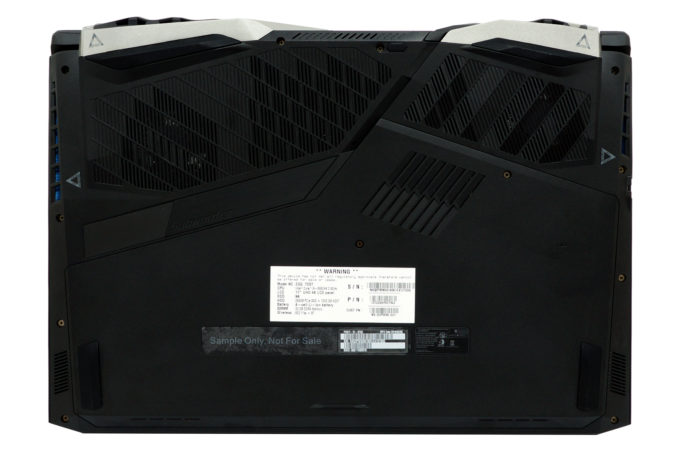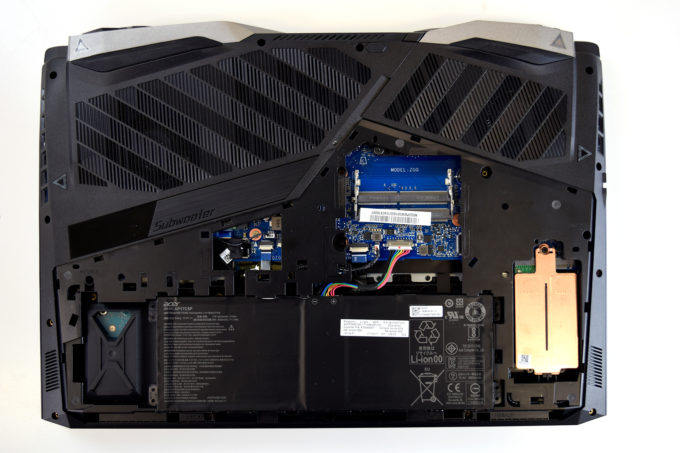 2. Memory
When you remove the service panel you'll immediately see two RAM DIMMs. As it turns out though, there are a couple more on the other side of the motherboard and in order to reach them you need to disassemble the whole device. In the video you can check how to remove the bottom plate, but in order to continue disassembling you should be very cautious.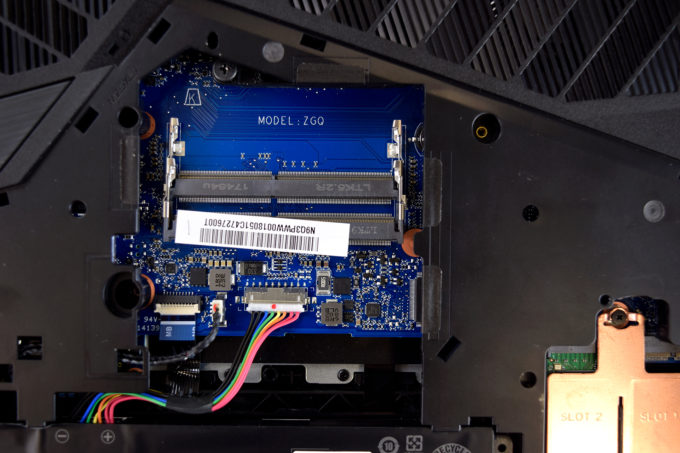 3. Battery and Storage
The battery compartment is located right between the HDD and the M.2 SSD slots. It is fairly large at 74Wh but expectedly proved to be insufficient for the 4K monitor and powerful hardware as you can see from our battery performance tests. Those two M.2 slots though, render the device futureproof as both of them support super-fast NVMe drives as well as RAID 0 mode – this makes the system see and treat two or more drives as one. We should note that the plate you saw earlier not only holds the SSDs in place but is put there for cooling purposes also.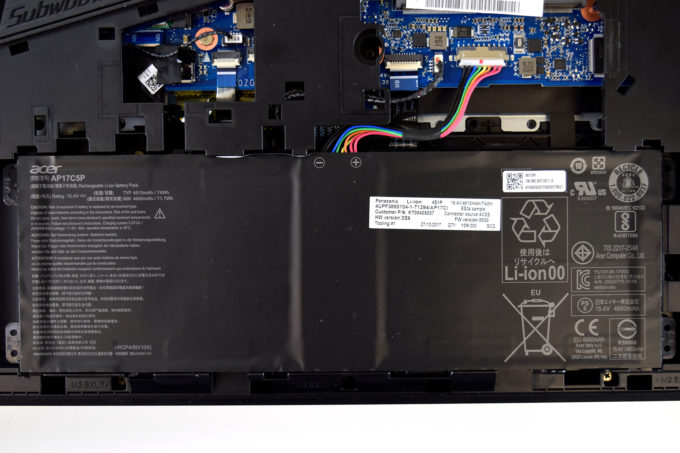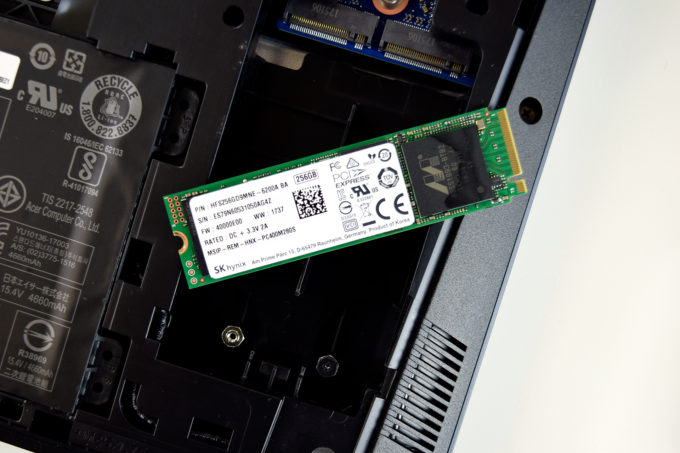 4. Removing the bottom plate
Anyhow, if you really want to dig into the device, you should remove the whole bottom plate. In order to do so, first, you have to disconnect the battery and remove it. After that, remove the plate on the left, which covers both M.2 drives and also remove the SSDs if present. After that carefully remove the tiny SATA connector from the motherboard and lastly, unscrew the remaining 14 screws, while trying to keep them arranged properly as they have different sizes.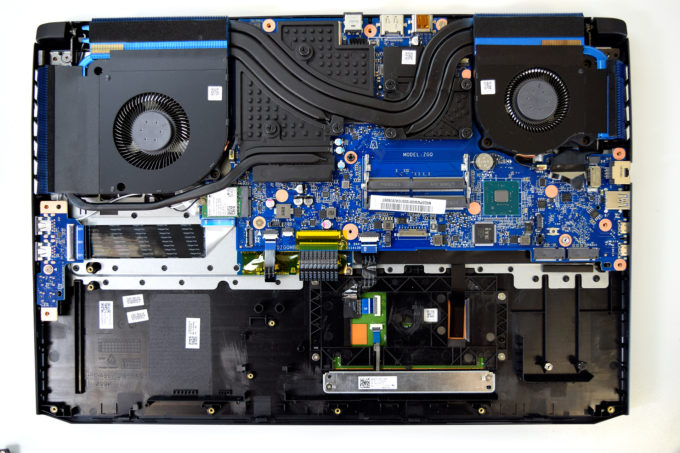 5. Cooling system
Strangely enough, the cooling system is comprised by only five heatpipes, two of which (the biggest ones actually) are shared between the CPU and GPU, which usually is not the best decision. However, to further enhance heat dissipation from the chips, Acer have put metal plates with a three-dimensional structure and our temperature tests justified the design of the cooling.

Acer Predator Helios 500 configurations