Inside Acer TravelMate P658 – disassembly, internal photos and upgrade options
The Acer TravelMate P658 offers a good amount of storage options and configurations, which are quite easy to access and upgrade on your own. However, there's the tricky part where you can choose either a RAID 0 SSD configuration or a normal 2.5-inch HDD + M.2 SSD setup. And here's what you need to know.
The expected release of the notebook was sometime during April, but it appears that the shipment is off schedule for now. Here's a link where you can check when it comes out: http://amzn.to/1qfKnWa
1. Service lid
There's one service lid that on the bottom of the chassis that provides easy access to one of the storage units and the RAM chip and also has a silicon bumper to protect your valuable information during drops. Yes, we said RAM chip, because the TravelMate P658 adopts only one slot and one integrated into the motherboard 4GB RAM chip. So you can go as high as 20GB of RAM – 16GB on the free slot plus the integrated 4GB RAM module.
Anyway, there are four screws that need to be removed and once the lid is open, you will see the SATA III slot for a conventional 2.5-inch drive (HDD or SSD) and one M.2 SATA SSD slot, which in our case is occupied by a 2280 SSD stick manufactured by Lite-On with model number CV1-8B256 with 256GB capacity.
2. Removing the bottom piece
It just needs some more unscrewing and once you are done, use a plastic tool to pry up it up so you can gain access to the rest of the internals and that includes the other M.2 SSD slot.
3. Storage configurations
This one is really important. The service lid gives access only to one of the M.2 slots, which supports SATA standard. So if you want to go with RAID 0 array, you should put an M.2 2280 SATA SSD stick instead of an 2.5-inch drive and another one located near the fans once you've removed the whole bottom cover. However, if you want to go with the standard 2.5-inch HDD + M.2 SSD configuration, you should use the internal slot as it supports the super-fast NVMe standard working on the PCIe controller. This is essential when configuring your TravelMate in order to gain maximum storage performance. Both M.2 SSD slots use an M-edge key connector.
4. Other hardware
As we pointed out already, the notebook has only one RAM chip slot and another one integrated into the motherboard. The chip we had our unit shipped with is a Samsung 16GB DDR4 2133MHz stick.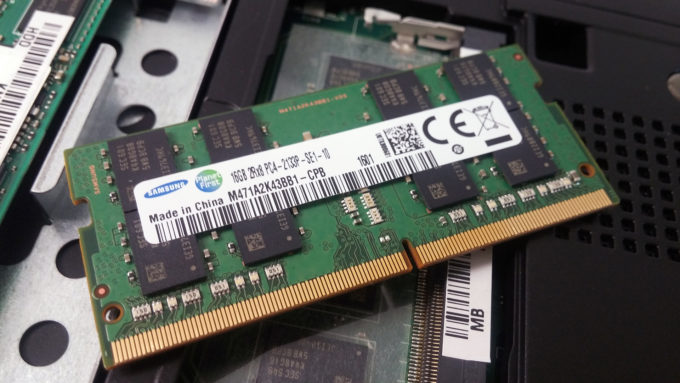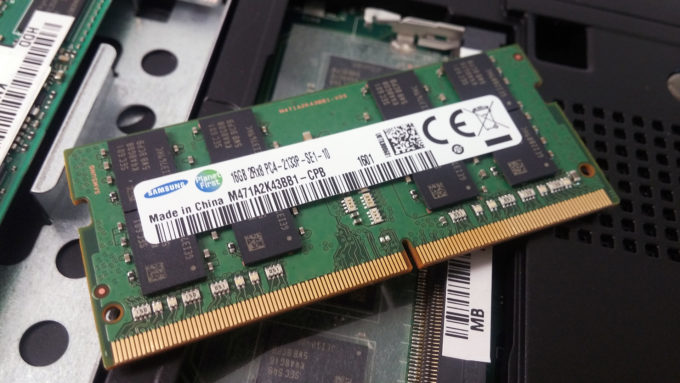 The battery unit is rated at 54Wh and can be accessed once the whole lid is removed.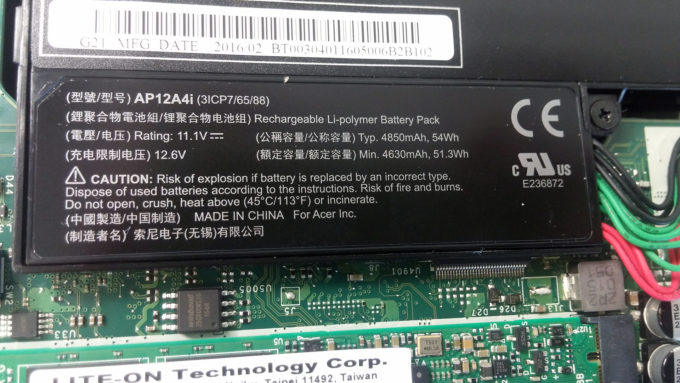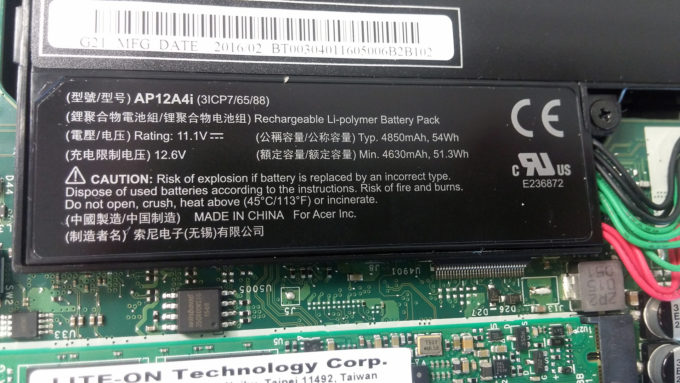 There's also the 4G LTE module located near the Wi-Fi module manufactured by Huawei with model number ME936.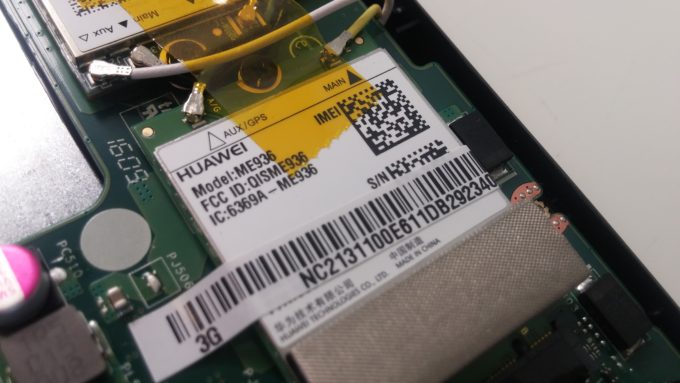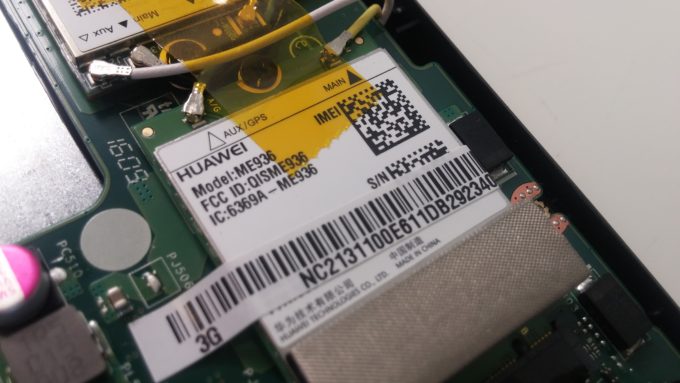 The Wi-Fi module supports WiGig connectivity with 802.11ad standard.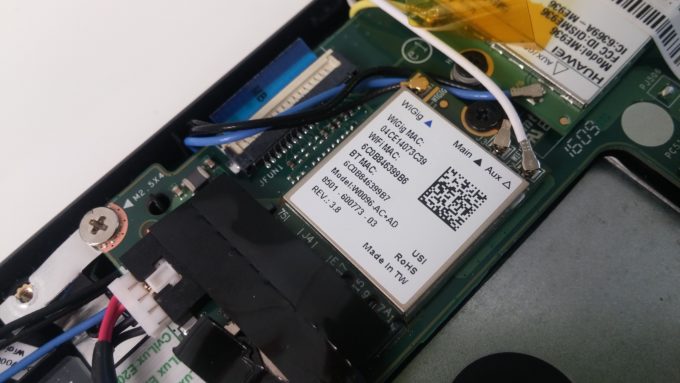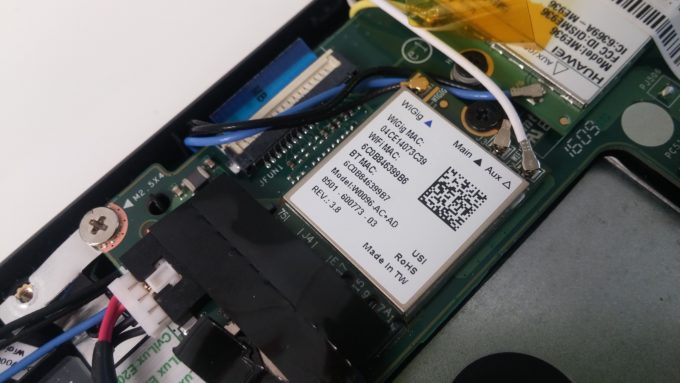 5. Cooling system
The cooling system seems modest but it's perfectly capable of supporting the not so demanding CPU (Core i7-6500U) and GPU (GeForce 940M). One heat pipe is used for the GPU and one for the CPU taking the heat out of the laptop via small vent openings on the bottom-right corner.