Inside ASUS ZenBook UX303UB – disassembly, internal photos and upgrade options
The all-aluminum design of the ASUS ZenBook UX303UB doesn't get in the way during upgrade and disassembly but you do need to watch out for some small details before proceeding. If not, you can get yourself a bent aluminum bottom plate.
You can find the notebook's price and configurations here: http://amzn.to/2a5d1oR
1. Removing the bottom piece
Torx screws keep the lid tightly shut so you need to have a proper screwdriver to remove them. Also, you will have to remove two of the silicone feet near the hinge as they hide two more regular screws. Then, you are free to pry it up.
2. Storage options
Unfortunately, the new model doesn't support M.2 SSD sticks so you will have to make most of it with the provided 2.5-inch SATA SSD, which in our case is SK hynix HFS256G32MND-2200a with 256GB capacity.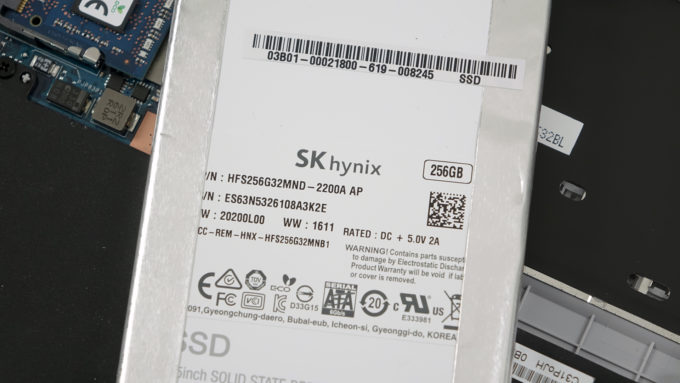 3. Battery, RAM and Wi-Fi module
The battery pack doesn't seem too big, opposed to other 13-inchers we've disassembled, but it does hold a big 50Wh charge. Long battery runtimes are expected.
The motherboard holds an integrated 4GB RAM chip along with one slot, which in our case is taken by a 4GB SK hynix stick.
The Wi-Fi module is, of course, Intel Dual Band Wireless-AC 7265 located near the small fan.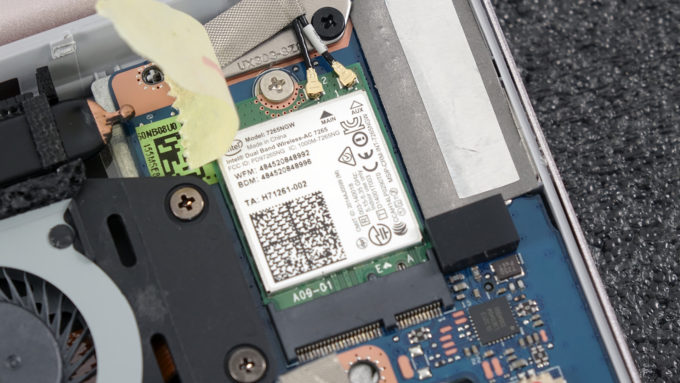 4. Cooling system
The cooling system takes a lot of space inside the machine and it's understandable given the powerful hardware (up to Core i7-6500U) and NVIDIA GeForce 940M GPU. It's a 13-inch ultrabook after all. We've got one big fan and a smaller one positioned at the back of the notebook pushing hot air through two vent openings. Heat pipes connect the two heat sinks mounted on the CPU and GPU so we can assume that heat will be shared during heavy workload. We will make sure to check how good the system utilizes the full potential of the CPU and GPU in our upcoming full review.
You can find the notebook's price and configurations here: http://amzn.to/2a5d1oR