Inside HP EliteBook 850 G4 – disassembly, internal photos and upgrade options
Unlike most business-oriented notebooks we've tested, the EliteBook 850 G4 doesn't have dedicated service covers for fast access to the storage and memory. However, the bottom piece comes easily and you can access most of the internals without a hassle.
You can find the available models here: http://amzn.to/2tG5bbb

1. Removing the bottom plate
You just need to remove all the screws around the bottom and then gently pry it up. This will reveal the cooling system for maintenance and all the available hardware for an upgrade.
2. Storage
The notebook supports 2.5-inch drives and M.2 PCIe NVMe SSDs (2280). Our unit, however, came only with an M.2 PCIe NVMe SSD from Toshiba with 256GB capacity while the 2.5-inch bay was empty.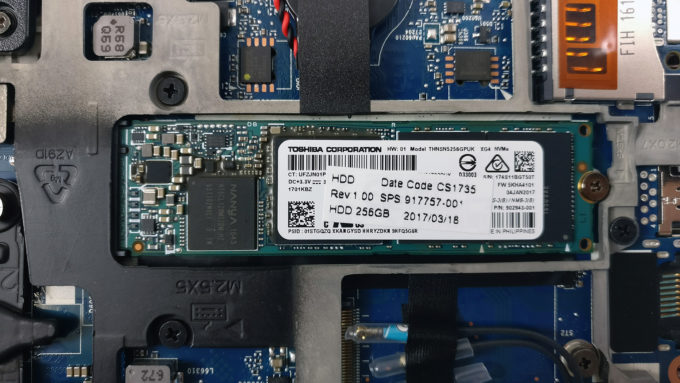 3. Memory, battery and Wi-Fi
Quite expectedly, the motherboard holds two RAM slots each supporting up to 16GB of DDR4-2400 chips. The unit we've tested came with a single 8GB Samsung chip while leaving the other slot free for upgrade.
The Wi-Fi module is placed in the upper left corner of the motherboard (with the bottom facing upwards) and it's Intel 8265NGW.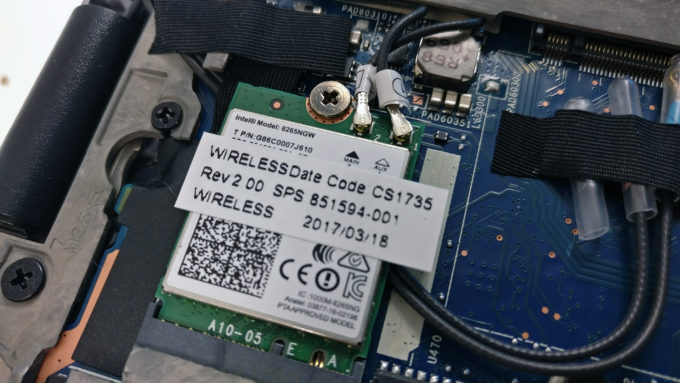 The battery unit is quite generous and provides 51Wh of charge, although we think that a slightly bigger battery could fit.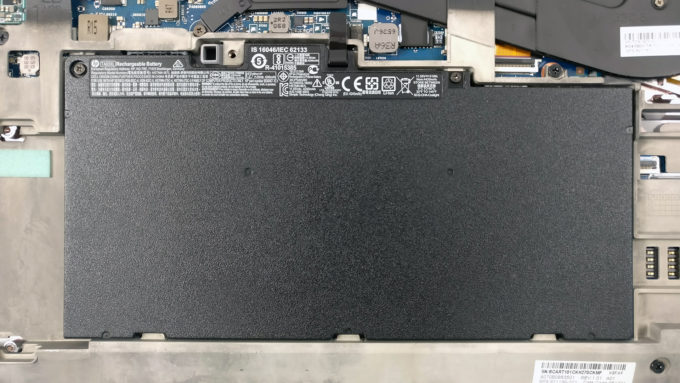 4. Cooling system
Nothing too special about the cooling system – a medium-sized cooling fan connected to both heat sinks via two heat pipes. Unfortunately, our stress tests show that the GPU is problematic in terms of thermal control.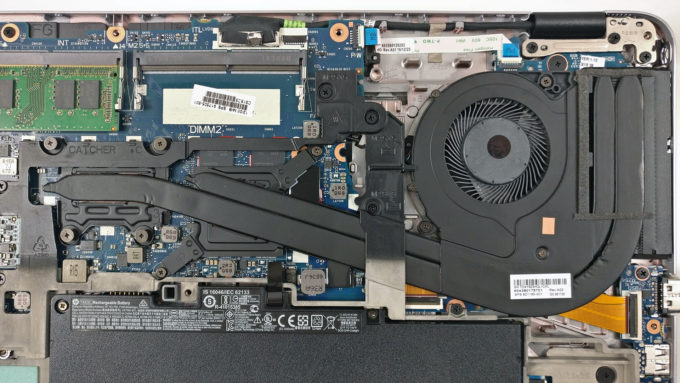 The full review of the HP EliteBook 850 G4 can be found here.
You can find the available models here: http://amzn.to/2tG5bbb