Inside HP Omen 15 (2016) – disassembly, internal photos and upgrade options
Just like the 17-inch version, the HP Omen 15 doesn't have a dedicated service lid as well but offers fairly easy access to the components. You just have to remove the bottom plate.
You can find the available configurations and their prices here: http://amzn.to/2so9DP3

1. Removing the bottom piece
The bottom of the laptop comes off easily without any hassle – just remove all the screws around the bottom and pry it up.
2. Storage
The usual storage configuration is at hand – 2.5-inch HDD + M.2 SSD. The HDD is manufactured by HGST and has 1TB capacity spinning at 7200 rpm while the M.2 slot is taken by a Samsung PM961 PCIe NVMe SSD with 256GB capacity. Configurations across the other countries may differ, of course.
3. Memory, battery and Wi-Fi
Both RAM slots are located next to the M.2 SSD slot and in our case, they are both occupied by Samsung 8GB DDR4-2400 but you can go as high as 32GB of DDR4-2400 RAM.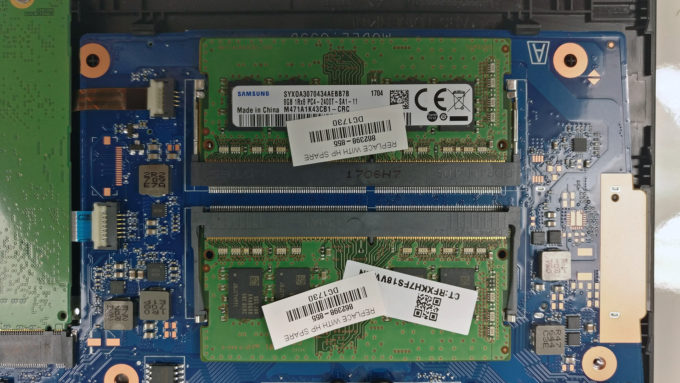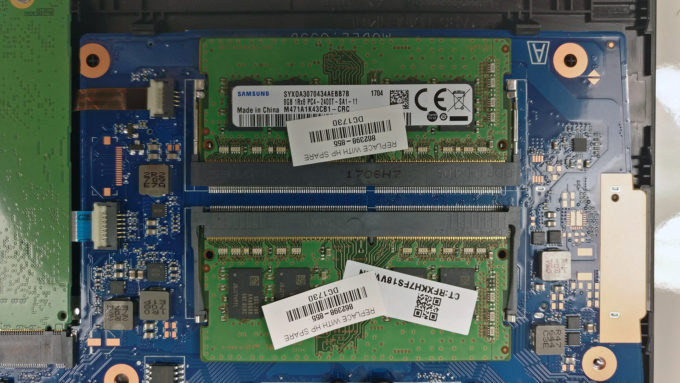 Te battery is under the wrist rest area and it's rated at 63.3Wh.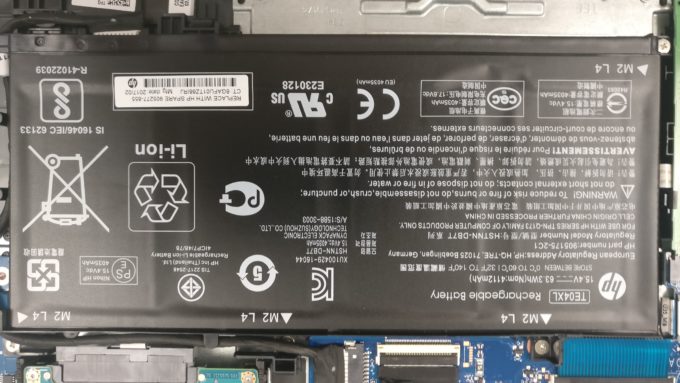 The Wi-Fi card is again next to the cooling fan – Intel 7265NGW.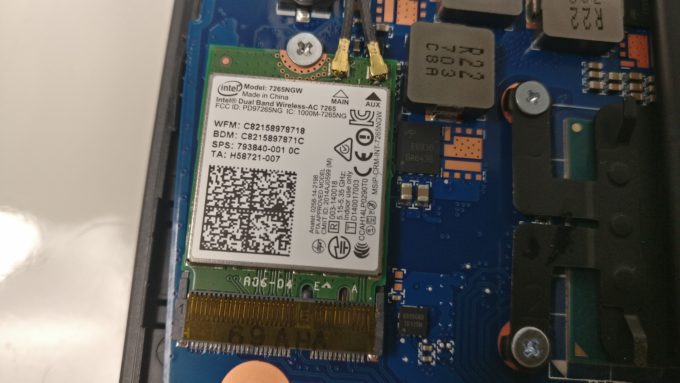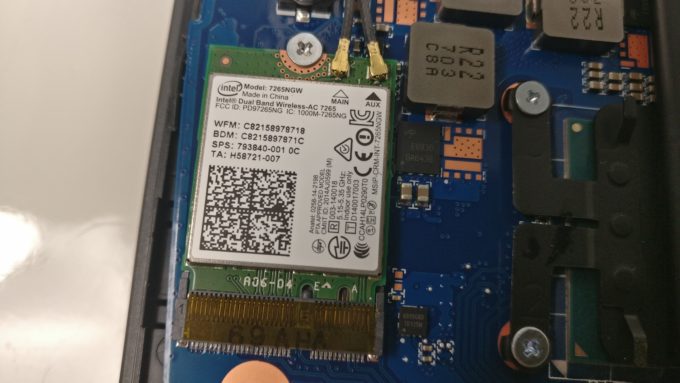 4. Cooling system
Unfortunately, the cooling system is poorly designed and these claims are further proven by our stress tests. Both cooling fans are stuck close to each other and the heat pipes appear to be pretty small and allow the CPU and GPU share the heat when under load.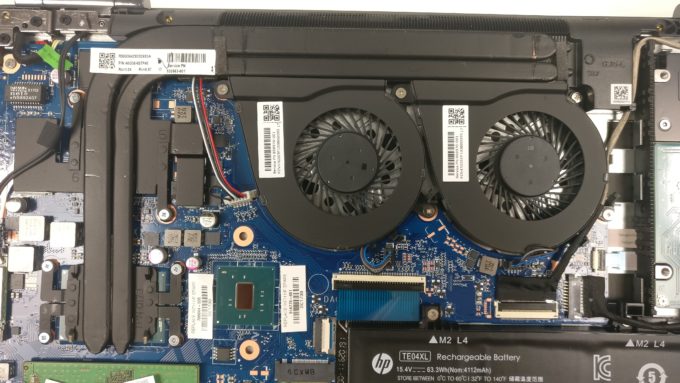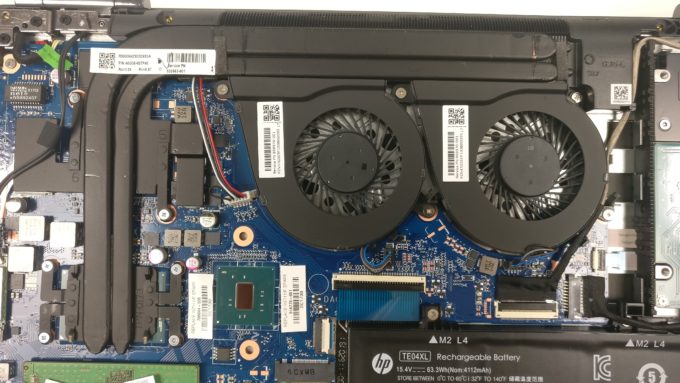 The full review of the HP Omen 15 (2016) can be found here.
You can find the available configurations and their prices here: http://amzn.to/2so9DP3