Inside HP Omen 15 (2017) – disassembly, internal photos and upgrade options
Just like its bigger sibling, the HP Omen 15 (2017) doesn't have a dedicated service hatch so you have to remove the whole bottom plate in order to access the internals.
You can find the available configurations and their prices here: http://amzn.to/2sU1vSN
1. Removing the bottom piece
Removing the bottom plate is really easy – you just have to remove all the screws and gently pry up the plate.
2. Storage
The storage configuration is identical to the 17-inch model – 2.5-inch drive bay (empty in our unit) and an M.2 SSD slot taken by a PCIe NVMe Samsung PM961 with 512GB capacity.
3. Memory, battery and Wi-Fi
The sample came with two 8GB DDR4-2400 chips installed but you can go as high as 32GB of DDR4-2400 memory.
The Wi-Fi module is also the same – Intel with model number 7265NGW.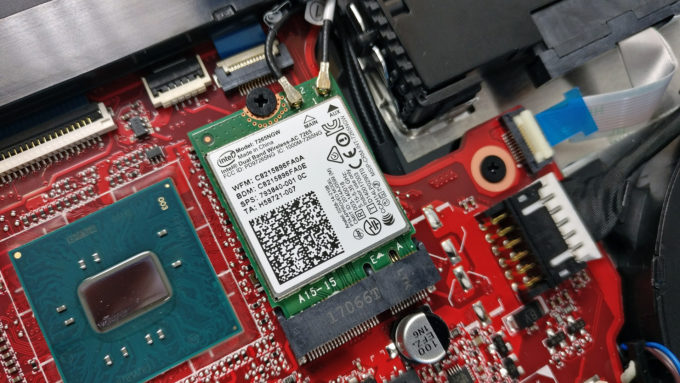 The 15-incher packs a big 70Wh battery which is a small bump from the previous generation.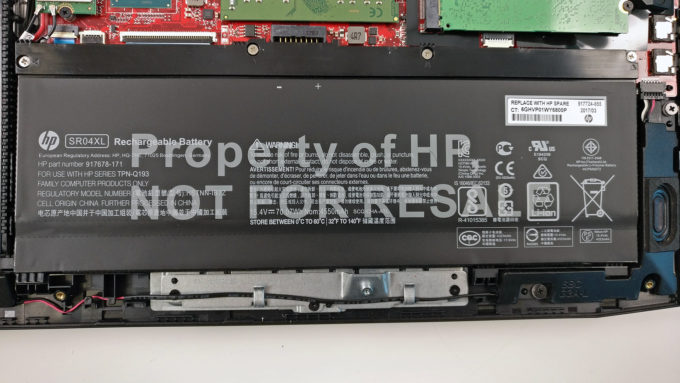 4. Cooling system
Finally, HP has completely re-designed the cooling solution for its 15-inch gaming laptop. This time around, the system proved itself in our temperature tests and consists of two cooling fans placed on each side with better heat pipes and heat sinks.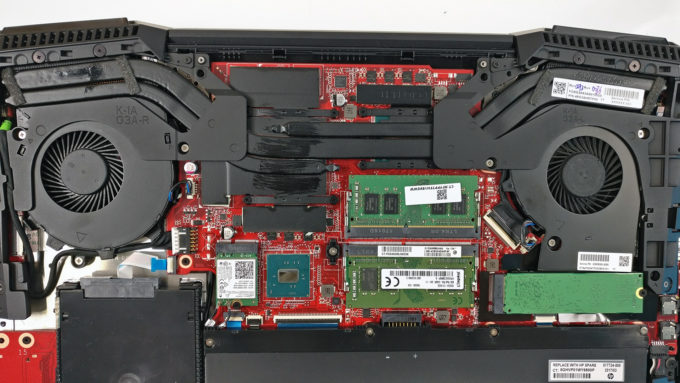 The full review of the HP Omen 15 (2017) can be found here.
You can find the available models here: http://amzn.to/2sU1vSN