Inside Lenovo Ideapad 720s – disassembly, internal photos and upgrade options
Like every ultrabook out there, the Ideapad 720s doesn't have a dedicated service hatch but luckily, this doesn't mean it's hard to upgrade or clean.
You can find the available configurations here: http://amzn.to/2wCa3nk
1. Removing the bottom plate
You just need to remove all the screws around the bottom and then gently pry it up with a thin plastic tool. This will give you access to all of the internals.
2. Storage
As expected, the laptop comes with an M.2 SSD slot only. The drive in our case is Samsung PM961 M.2 PCIe NVMe SSD with 256GB capacity.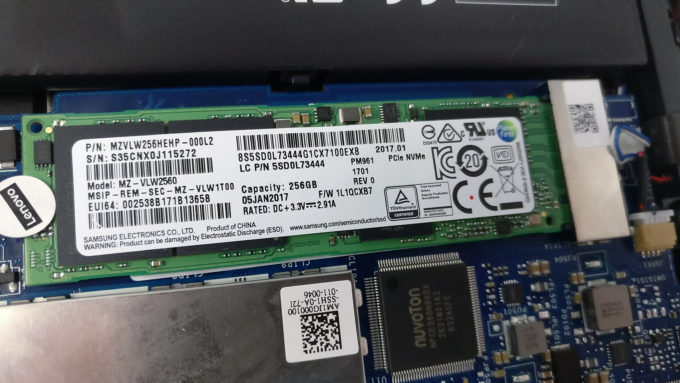 3. Memory, battery and Wi-Fi
The motherboard holds only one RAM chip slot and there are no soldered chips. The unit we've tested came with a Samsung 8GB DDR4-2400 chip. But if needed, you can go up to 16GB of DDR4-2400. Also, be aware that the chip is placed under a small metallic plate but to remove it, you will have to loosen the clips holding it.
The Wi-Fi card is right next to one of the cooling fans and it's Intel 3165NGW.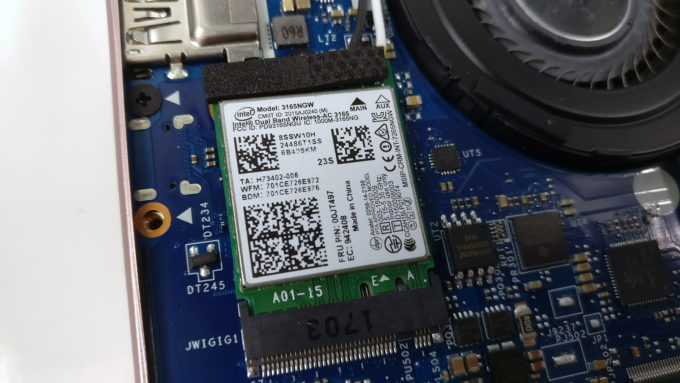 Interestingly, the shape of the battery is unusual and makes the most out of the internal space. It's rated at 55Wh and delivers decent battery runtimes, according to our tests.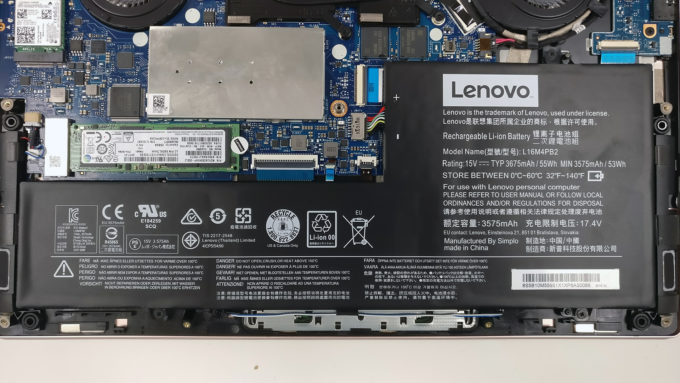 4. Cooling system
We were quite surprised by the cooling design because it consists of not one but two cooling fans and one big heat pipe going across both chips' heat sinks. But apparently, this isn't enough to keep the hardware cool under load.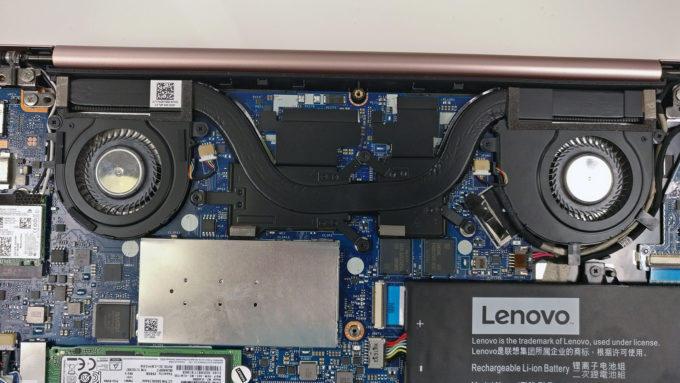 The full review of the Lenovo Ideapad 720s can be found here.
Lenovo Ideapad 720s configurations