Inside Lenovo ThinkPad 13 Gen 2 – disassembly, internal photos and upgrade options
No service hatches, which means that the bottom plate should be removed in order to access the internals.
You can find the available models here: http://amzn.to/2udJB2D

1. Removing the bottom piece
It's really easy – remove all the screws around the bottom and pry it up. This will reveal everything you'd need to upgrade or clean.
2. Storage
Although the laptop supports M.2 PCIe NVMe SSDs, the unit we received was equipped with a SanDisk X400 2280 SSD running on the SATA III interface.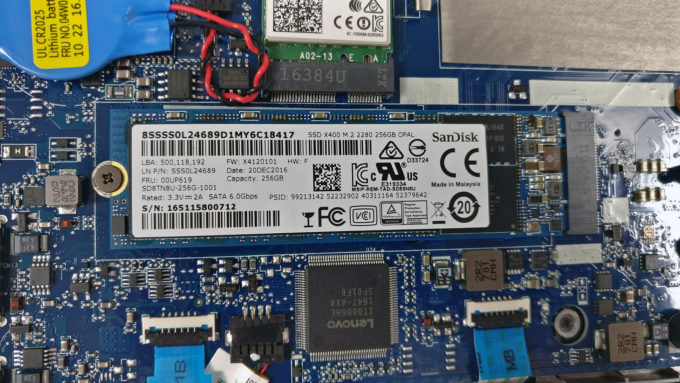 3. Memory, battery and Wi-Fi
Surprisingly, the 13-incher sports two RAM slots but only one of them was taken with 8GB of DDR4-2133 chip.
The Wi-Fi module located next to the RAM slots – Intel 8265NGW.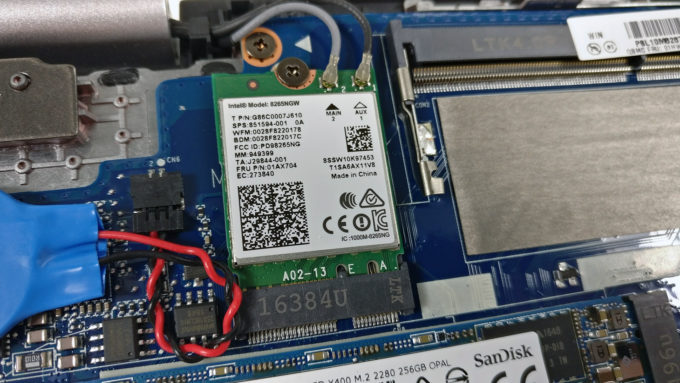 The laptop features relatively big 42Wh battery.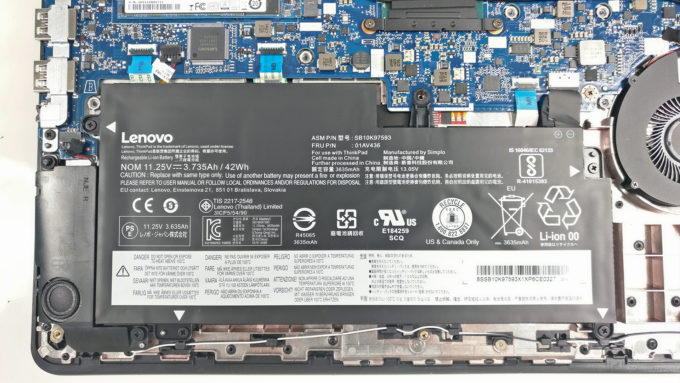 4. Cooling system
The cooling system is simple and consists of a single heat pipe connecting the heat sink to the cooling fan.
The full review of the Lenovo ThinkPad 13 Gen 2 can be found here.
You can find the available models here: http://amzn.to/2udJB2D