Inside Lenovo Yoga 520 (Flex 5) – disassembly, internal photos and upgrade options
The Lenovo Flex 5 looks like a normal mid-range convertible, right? well, if you dig deep enough, you will see some cool features that are not necessarily inherent to 14-inch 2-in-1s. Also, the access to the hardware is pretty easy.
You can find the available configurations here: http://amzn.to/2xaEZal
1. Removing the bottom plate
To detach the bottom piece, you will just have to remove all the screws around the bottom and then gently pry it up. This will give you access to all of the internals.
2. Storage
This small chassis holds the usual M.2 SSD slot and another 2.5-inch drive bay. Our unit, in particular, came only with an M.2 PCIe NVMe SSD from Intel with 256GB capacity leaving the 2.5-inch HDD/SSD slot free for upgrade. Usually, 14-inch convertibles don't have the 2.5-inch bay so this is a big bonus to consider.
3. Memory, battery and Wi-Fi
Surprisingly, the motherboard has one RAM chip slot that can be filled with up to 16GB of DDR4-2400 RAM but the unit we've tested was equipped with a 4GB chip. The slot, however, is located under the small metal shield in the middle. It can be removed by loosening the clips holding it.
You can find the Wi-Fi adapter placed near one of the hinges and it's Qualcomm QCNFA435.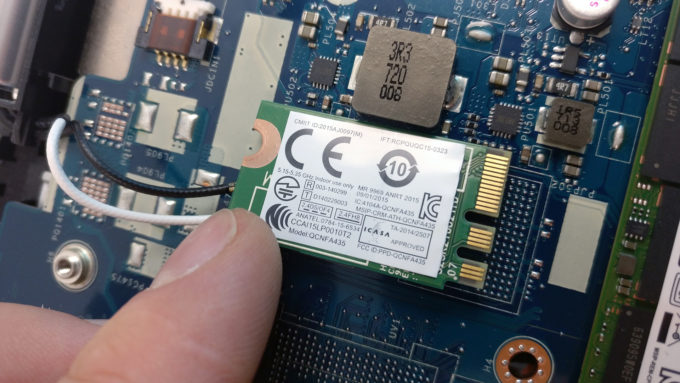 Unfortunately, the battery is rather small and our endurance tests confirm that.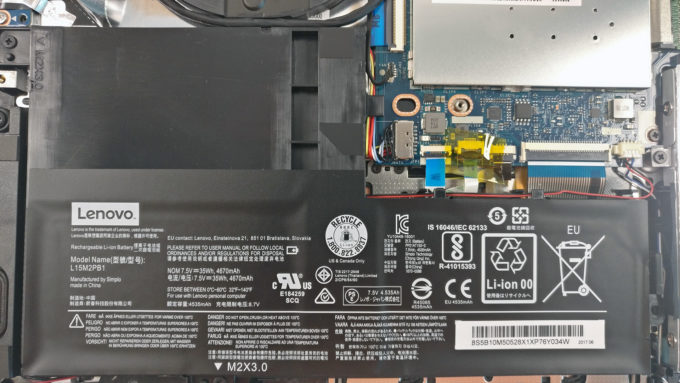 4. Cooling system
The cooling design is simple as it gets – just one short heat pipe connecting the cooling fan and the heat sink.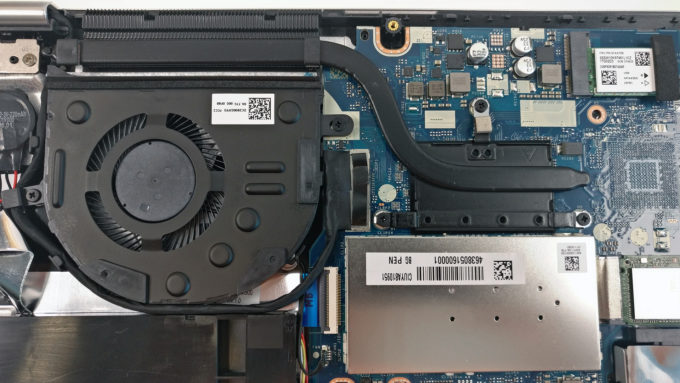 The full review of the Lenovo Yoga 520 (Flex 5) can be found here.
Lenovo Flex 5 configurations