Inside Lenovo ThinkPad T570 – disassembly, internal photos and upgrade options
Despite the lack of a service lid on the Lenovo ThinkPad T570, the notebook's internals and cooling can be easily accessed by removing the bottom piece. Also, one of the batteries is user-replaceable and the system supports the so-called hot swap – you can replace the external battery without switching off the computer.
You can find the available configurations here: http://amzn.to/2wJcyEe

1. Removing the bottom plate
If you need to access the internals, you have to remove all the screws around the bottom and the ones hiding under the external battery, which can be released by pulling the lever switches.
2. Storage
As far as storage is concerned, we are a bit disappointed. The 15-inch form factor should always come with a 2.5-inch drive + M.2 SSD slot setup but in this case, you will have to choose only one of them. Our unit came with a single M.2 SSD – Samsung PM961 PCIe NVMe drive (2280).
3. Memory, battery and Wi-Fi
At least there are two available RAM slots each supporting up to 16GB of DDR4-2400 memory. The unit we've tested came with one 8GB DDR4-2400 stick from Samsung.
Near the battery, you can find the Intel 8265NGW Wi-Fi adapter.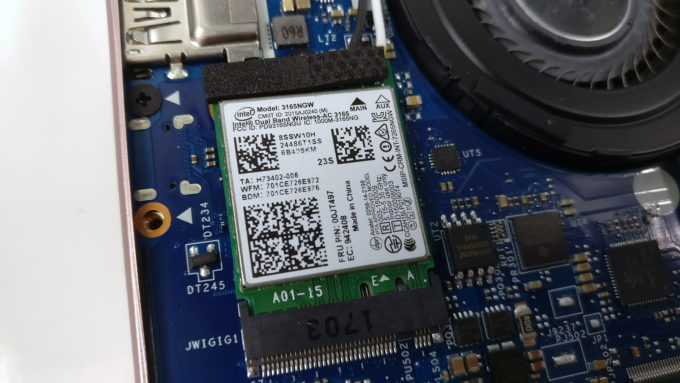 The internal battery can also be replaced esily and it's rated at 32Wh. This means that the stock system ships with a 32Wh unit + the external 24Wh unit.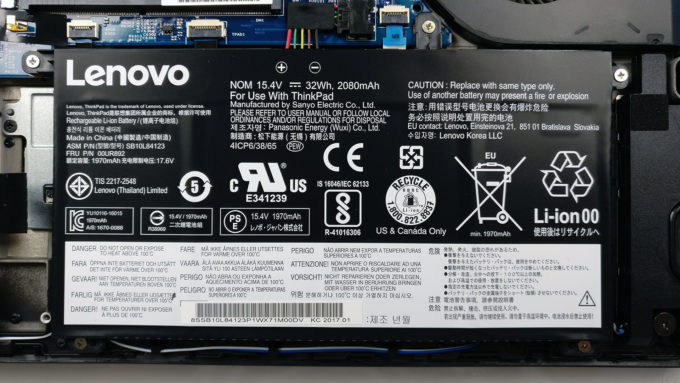 4. Cooling system
The cooling design is very simple – one heat pipe connecting the heat sink and the cooling fan.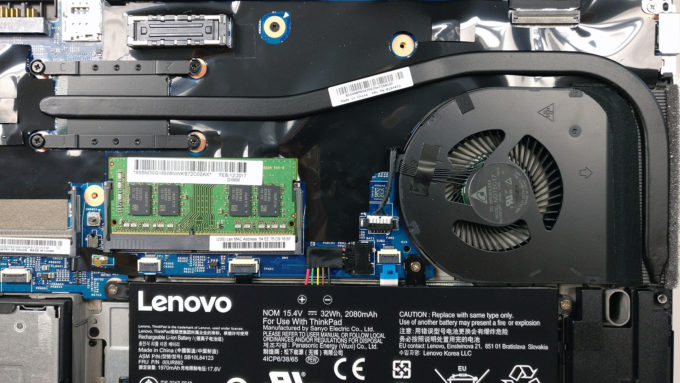 The full review of the Lenovo ThinkPad T570 can be found here.

Lenovo ThinkPad T570 configurations