Inside Toshiba Satellite P50-C – disassembly, internal photos and upgrade options
On our way to the full review of Toshiba Satellite P50-C, first stop – disassembly. As part of the upper-mid-range notebooks from Toshiba, we are pleased with some of the qualities the machine has to offer, but in terms of upgrade options, it's kind of a letdown. Find out why below.
You can check the current price of Toshiba Satellite P50C here: http://amzn.to/1gwvoCf
1. Removing the battery and the optical drive
Before you proceed with the full disassembly, we suggest removing the battery and the optical drive first. The battery is user-replaceable and only two screws keep it in place.
As you can see from the photo above, the battery is manufactured by Toshiba and it's rated at 45Wh, 2800 mAh. As for the optical drive, only one screw has to be removed. You can also swap the optical drive for a secondary HDD.

2. Accessing the internals and upgrade options
This is done fairly easy. After you've removed the battery and the optical drive, proceed with unscrewing the rest of the bolts and the bottom panel will fall off easily. Beneath it you will see the SSHD manufactured by Toshiba with a capacity of 1TB, in our case. You can always swap it for a larger 2.5-inch HDD or SSD since there is no M.2 SATA SSD slot available.
Under one of the cables is hiding the Wi-Fi module from Intel – Wireless-AC 3160. Next to it are the two RAM slots with one of them being occupied with an 8GB RAM chip by Samsung.
We would like to note that the cooling system doesn't seem to be very promising with only one heat pipe connecting the CPU and the GPU through only one fan. However, the CPU and the GPU have low TDP so we can assume that the cooling solution will be sufficient. In any case, we will make sure to check that out in our full review.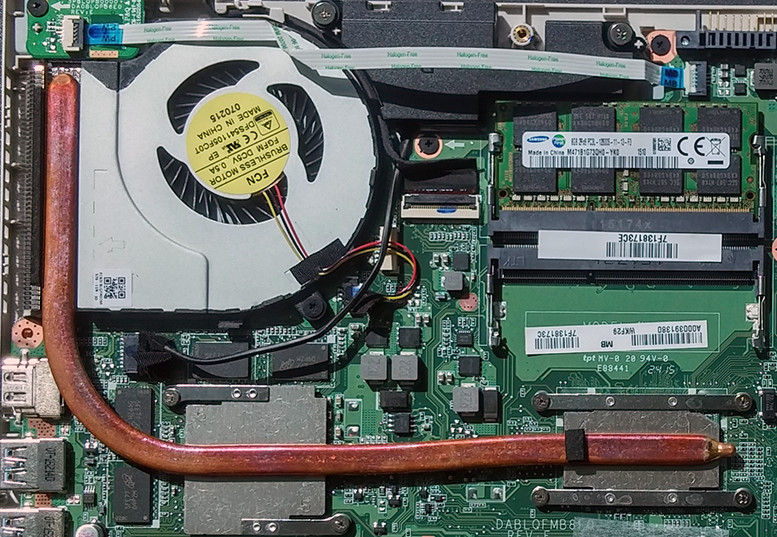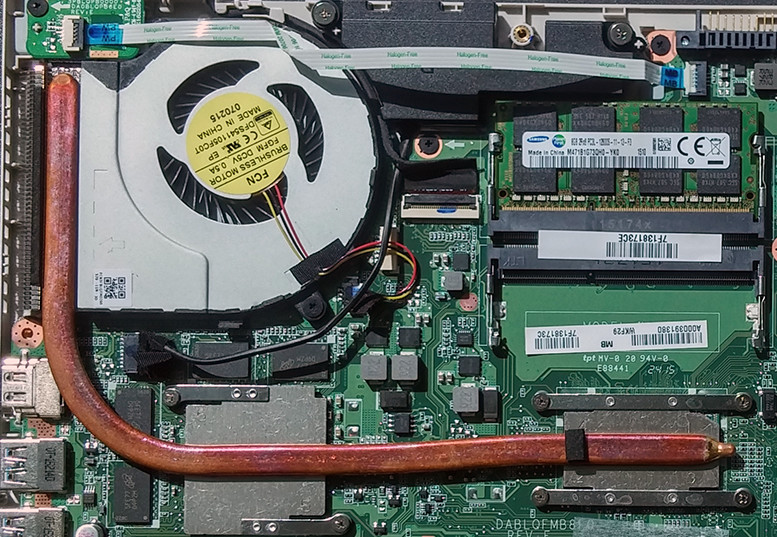 You can check the current price of Toshiba Satellite P50C here: http://amzn.to/1gwvoCf