Intel's budget Apollo Lake processors will deliver largely improved graphics performance (and much more!)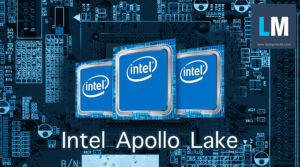 While the high-end hardware is being updated, Intel is also betting high on its low-end processors named Apollo Lake, which are the direct successors of the Braswell generation. There's still some time before the release of the first CPUs and until then, we would gladly give out some interesting insight regarding the Pentium and Celeron chips mainly because we expect a significant increase in performance and added features.
What we know so far is that the Apollo Lake chips will sport 14nm FinFET manufacturing process and will feature up to 4 cores with 4 threads from the Goldmont platform with integrated graphics based on Skylake's Gen9 GPUs.
But what has been made clear by our valuable source is that the new Apollo Lakes will deliver LPDDR3 and DDR3L up to 1867 MHz support and LPDDR4 2600 MHz is happening as well. Some configurations will greatly benefit from the added memory support and we are also expecting mixed memory support including SODIMM with soldered chips. It's a big deal since the last Braswell generation only had DDR3L-1600 support. The possible connections are also expanded – from just 1x USB 2.0, 4x USB 3.0, SATA III, and eMMC 4.51, the Apollo Lake architecture will deliver support for SATA III, 6x USB 3.0, 2 USB 2.0, USB-C, eMMC 5.0, Audio DSP and HDMI 1.4b.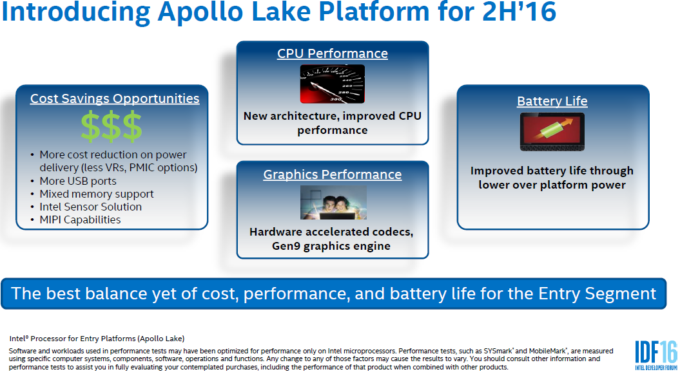 While we are on the matter, the improved graphics will likely support up to three independent 4K displays via eDP1.4 or DisplayPort and HDMI but the latter is limited to 3840 x 2160 @ 30Hz. Moreover, the improved Intel HD Graphics will jump from 16 EUs (Execution Units) to 18 EUs and support for the latest APIs like DX12, DX11.1, OpenGL 4.2.
All in all, Intel promises around 30% better compute performance over Braswell and likely more than 20% performance leap in terms of graphics performance. Along with the raw performance increase, battery life should be 20% better when playing HD videos. TDPs and SDPs of the new SKUs will probably remain the same as before: SDP / TDP SKUs – 3W / 4W and 4W / 6W.
Some of the current Braswell-powered devices can be found here: http://amzn.to/2amU1jq