It's snowing deals at GearBest – smartphones, action cameras, coupons and more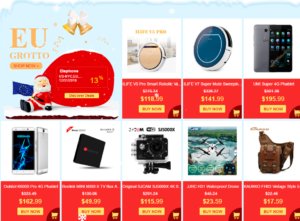 If you have been so unlucky as to miss all the Black Friday and Cyber Monday deals at GearBest, do not worry. As you know and as you would expect, Christmas promotions are quivering on the horizon! It really is "snowing deals" and the product categories are more than numerous but we shall only take into consideration the ones related to the IT sphere. If you are after a new mobile phone, action camera, drone, some sort of wearable tech or other gadgets, then this is the article for you!
Of course, there are those of you who do not posses the virtue of patience, but we are not here to judge you. Nope, you can use this link to directly visit the promotional page.

UMI Super 4G Phablet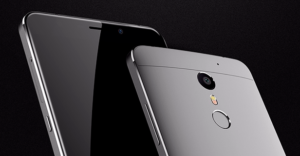 For the modest price of $195.99 you get features inherent to more high-end smartphones. This bad boy comes with a 5.5-inch Full HD 2.5D screen with Gorilla Glass 3 protection. You also get an octa-core Helio P10 CPU accompanied by 4GB of RAM and 32GB of internal storage. Sounds great, doesn't it? All this is bound to ensure snappy operation and lack of stutter. What's more, the UMI Super 4G phablet has a fingerprint scanner, USB Type-C connectivity and dual SIM capabilities.
Indeed, what else could one possibly want from a smartphone whose price is so low… If you want to learn more about it or purchase, you can use the following link.

Coupons


Coupons are another way of getting a better deal on the products you have longed to buy throughout the entire year. GearBest offers two main categories of coupons. On the one hand, there are brand coupons which can remove up to 16% of the price of various goods made by particular manufacturers (Lenovo, Onda and others). On the other hand, you have "Category coupons" which can reduce prices of different product types with up to 13% – electrical & tools, mobile phone, computers & networking, tablet PCs, VR, and many more.

Other notable products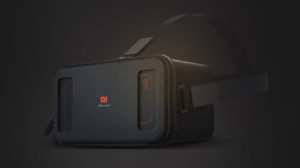 You may remember this one, the Xiaomi Virtual Reality 3D Glasses. A VR headset that has been discounted to $11.99! It is not only affordable but also stylish and a great choice if you are not sure whether VR is your thing or not. As far as the choice of materials is concerned, the main one here is lycra, which is low-weight and reliable. You simply put your phone (4.7 – 5.7-inch smartphones are supported) inside and use the two zippers to secure it. What's more, the manufacturer has included an aspherical lens for optimal image quality.
If you want to learn more or to purchase, use this link.
For more details on the deals, product quantities and promotion end dates, please visit this page
Gearbest is running a flash sale with great promotions – check it out here: GEARBEST Flash Sale