KUGOO G-BOOSTER is a super fast (55 km/h!) electric scooter with dual 800W motors and 85 km range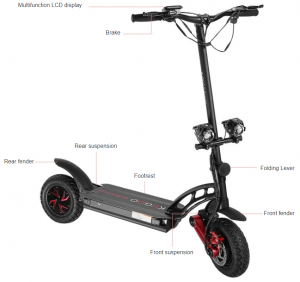 The electric vehicles are a fast-growing new tech stuff that everyone (ok, almost) wants to own. Nowadays we have electric planes, cars, buses, trucks, small scooters as well. In the past, when the electric industry was making its first step, the electrical autonomous range was a big problem because no matter the vehicle the range was short. Today, we are going to present you with an electric scooter that has an impressive long-range of 85 km – KUGOO G-BOOSTER.
Check out KUGOO G-BOOSTER on Geekbuying HERE. You can use our [3BCR2TDE] coupon code and save 66 bucks off the initial price tag.
This electric bike is full of useful features that will ease your life and maybe will even save you some money. The max range of this thing is 85 km and the max speed is 55 km/h! The max speed makes the scooter suitable not only for big cities/towns but even for short rides on the extra-urban roads. You can go and check your buddies in the nearest town and go back home fully electric – fast, economically, and ecologically. All that power comes from dual 800W motors.
Speaking of long rides, you have everything you need for a long run with this electric gadget. We'll start with 10″ tires which are pneumatic and made of a non-slippery material – good for cross-country fun. Dual extra bright lights are on board to light up the roads in front of you. The front and back disc brakes will make your travel safer and spontaneous braking will be a much safer experience.
The multifunctional display will show you all the necessary info – such as speed, time, battery life, e.t.c. You can choose between three speed modes that will adjust the speed for different roads and surface conditions. The front and rear fenders will save your face and back from splashing water if you are riding in rainy conditions. We have front and rear suspension that will make you ride more comfortable if you are on bumpy roads.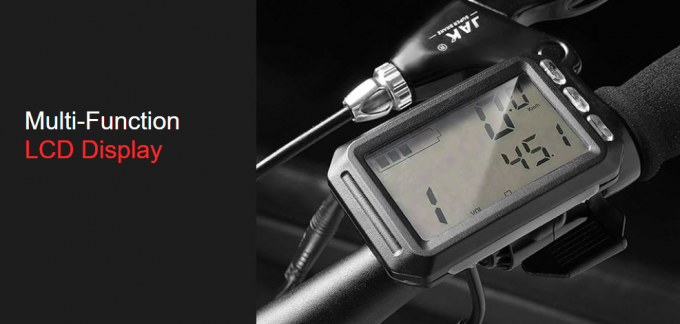 The KUGOO G-BOOSTER can handle a 120 kg person but the weight of this device is acceptable – 30kg. In addition, you can fold it for easier transportation.
For a verdict, we could say that KUGOO G-BOOSTER is a modern device for new-age people. The long-range of 85 km means that you can go to work with the scooter for a couple of days without charging it. Keep in mind that a full charge will take 10 hours, so put it in the AC after work and the KUGOO scooter will be ready for new adventures in the next morning. Safety always comes first and the manufacturer of the KUGOO G-BOOSTER has equipped some nice built-in extras like strong brakes, good suspension, fenders, front lights, and an LCD display.
Just makes sure that you are not speeding in the city with this thing because 55 km/h is a fast speed for such a small machine.
Check out KUGOO G-BOOSTER on Geekbuying HERE. You can use our [3BCR2TDE] coupon code and save 66 bucks off the initial price tag.