List of all GeForce MX150 laptops – release dates, specs, prices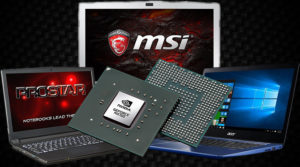 NVIDIA GeForce MX150 is the company's newest budget graphics card. We tested the GPU ourselves and found out that it is indeed capable of gaming even though it falls short compared to the most affordable GTX chip – the GTX 1050.
The GeForce MX150 got announced a few months ago and the first models equipped with it started shipping more than a month ago. However, these models aren't too well-known or widely spread and finding them may be a hassle. This is why we decided to gather the information we can find about the MX150 notebooks in one place for your convenience.
Most models found in the list are still not released and information about them is very scarce. We will update the article when more information is available.
You can check pricing and availability of all models with MX150 over here:  Buy from Amazon.com (#CommissionsEarned)
Contents
ASUS
ASUS ZenBook UX430 Specs
Acer
Acer Swift 3 Specs
MSI
MSI PL62 7RC Specs
HP
Specs sheet
Xiaomi
Specs sheet
PROSTAR
Specs sheet
You can regularly check pricing and availability of all models with MX150 over here: Buy from Amazon.com (#CommissionsEarned)