Magic-Ben MAG1 is a cool 8.9″ 4G pocket laptop with touchscreen and powerful hardware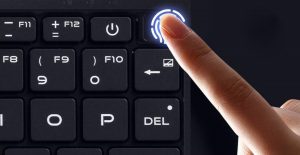 The progress in the IT sector allows developing small devices with strong hardware – something that was unthinkable 10 years ago. You can take for example the pocket laptop that we are going to present to you today – Magic-Ben MAG1. You can have a powerful Windows 10 laptop with an Amber Lake Y CPU and 8GB RAM in your pocket! If you are already interested, have a look at the text below.
Check out Magic-Ben MAG1 on Geekbuying HERE. You can apply our [MagicBen4GL] coupon code and save 10 bucks off the original price tag.
No matter how slim is your 15.6″ laptop it is not a compact machine. You need a bag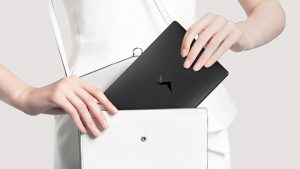 with a handle (or a backpack) to carry it. It takes a lot of space on the desk and it is not very comfortable to move it from place to place frequently. The pocket laptops are a good substitute when you need something extra compact and light. Let's take a look at Magic-Ben MAG1 – 8.9″ IPS with a whopping 2K resolution (2560×1600), with good viewing angles, high density (358 ppi), and thin bezels as well. The panel has a touchscreen function so it's comfortable for casual web surfing. The weight is just 0.69 kg and the dimensions are (207.2mm x 146.5mm x 17.5mm) suitable for big pockets of jackets or raincoats.
Now, some tech stuff. The CPU is Intel Core m3-8100Y, a 2-core 4-thread processor with 4MB cache size and 3.40GHz Turbo boost frequency. That's enough for Web browsing, editing documents, video calls, and because of the Intel UHD 615, you can play some light games. The notebook is equipped with 8GB RAM and 256GB NVMe SSD so it is ready for multitasking without hiccups, and it will boot fast (cold boot).
The large 8100mAh battery will last for a long time before getting out of juice – 7 hours of office work which is almost a whole working day (according to the manufacturer, the time can differ when different loads are applied). For connectivity, we have a 4G SIM slot, Bluetooth, and Dual-Band Wi-Fi 2.4/5GHz. You can unlock the device without a password thanks to the fingerprint recognition. If you type in a dimmed room you will appreciate the backlit keyboard. The notebook comes with a pre-installed genuine version of Windows 10 so the pocket gadget will always be updated with the latest stuff from Microsoft including security patches and fixes. The I/O section is a generous one, for such a small machine – 1x Type-C (USB 3.0), 1x USB Type-A 3.0, Micro HDMI D Type, and a 3.5mm jack.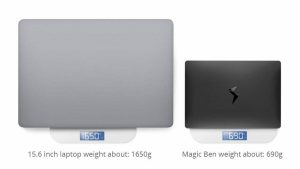 The Magic-Ben MAG1 is a great device for the ones who need mobility every day. It has a good high-res screen, with decent viewing angles. The little laptop is secured by a fingerprint scanner. The big battery will last long hours of work and the backlit keyboard will be useful if you type on during night time. This is a light and compact machine and you can take it everywhere with you. It is a compact device that is packing some good amount of power under "the hood" with an Intel Core m3-8100Y, 8GB RAM, and blazing-fast NVMe SSD. It's almost entirely made of metal which delivers a premium feel. No matter the purpose – work or having fun, the Magic-Ben MAG1 will do the job.
Check out Magic-Ben MAG1 on Geekbuying HERE. You can apply our [MagicBen4GL] coupon code and save 10 bucks off the original price tag.