NVIDIA GeForce RTX 4090 (Laptop, 150W) in 43 gameplay videos with benchmarks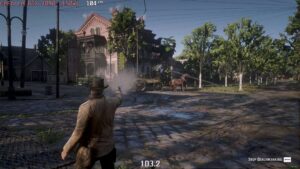 We already have a playlist regarding the NVIDIA GeForce RTX 4090 (Laptop, 175W) and now it's time to have a look at another powerful sibling – the GeForce RTX 4090 (Laptop, 150W). Yep, this one has a 25W lower TGP compared to the bigger sibling but on the other hand, you can find this GPU in smaller devices thanks to the slightly reduced heat dissipation. In our case, the laptop that we bought is the ASUS ROG Zephyrus M16 (GU604, 2023). That's a normal-sized 16-inch device that weighs around 2 kilos.
Still, the GeForce RTX 4090 (Laptop, 150W) is a true beast no matter what you're going to play – Cyberpunk 2077, Call Of Duty: Modern Warfare II / Warzone 2.0, Forza Horizon 5, etc – all these games can be maxed-out in terms of visual quality and the FPS values are high enough as well.  You can have a look at all the gameplay videos in the playlist below:
https://www.youtube.com/playlist?list=PL5tfZxOrEucF6L69qYadWqdywbSMd4c0K
As always, if you like our videos, please subscribe, hit the notification bell, leave a comment, a thumb up, or share whatever you like.
More great videos are about to come so stay tuned:
LM Benchmarks YouTube channel
All laptops equipped with the NVIDIA GeForce RTX 4090 [150W]