NVIDIA GPU code-named N17E-G2 will replace the GTX 980(M) with GDDR5 memory clocked at 4.0 GHz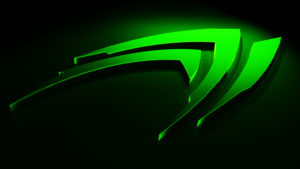 The upcoming NVIDIA and AMD GPU's are all the recent hype lately and there's a reason for this – the upcoming Pascal and Polaris GPUs from the manufacturers, respectively. This time, however, we have some interesting insight on what NVIDIA is planning for the second half of 2016.
We have a solid source saying that the company is going to release a successor to the GeForce GTX 980, probably GTX 1080 or a special version of the latter, just in time for Christmas holidays. Unfortunately, though, we are not sure which graphics card the new GPU will replace – the desktop or the mobile version. All we know for now is that the N17E-G2 GPU will feature GDDR5 memory clocked at 4.0 GHz and will support HDMI 2.0 and DisplayPort 1.3.
All this makes sense because Lenovo is planning to release a high-end gaming notebook this summer (IdeaPad Y900 – in-depth review), which will sport the GTX 980M, so it's only logical to assume that the Pascal successor will come out later this year.