Our LaptopMedia Benchmarks channel on YouTube just hit 1 MILLION VIEWS!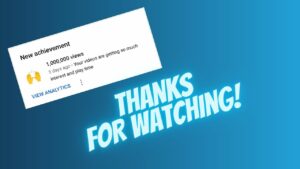 While the tech audience is certainly not easy to entertain, we seem to be doing something right, as our secondary LaptopMedia Benchmarks channel just hit a million views on YouTube. We can't be any more thankful for your support, both on the website and on our channels. We strive to create the best content possible, so having you there on the journey is awesome. Keep critiquing and supporting and we'll keep improving.
On our benchmarks channel, you can find tons of gameplay videos on the latest laptop hardware, including the new Raptor Lake processors and the RTX 40-series graphics, which we use to test a lot of games, both new and old.
As for our main LaptopMedia channel, there are both summarized versions of our laptop reviews and teardown videos, that are there to help you when it's time for selecting a new device, or just upgrade your existing one.
For now, here are our YouTube channels where you can find us. LAPTOPMEDIA BENCHMARKS YOUTUBE CHANNEL / LAPTOPMEDIA YOUTUBE CHANNEL