Overclocking the new Alienware 15 R2 (Late 2015) with NVIDIA GeForce GTX 980M
You've probably already seen our in-depth review of the latest 15-inch Alienware R2 (Late 2015), and how its cooling system manages the high load in our synthetic and real-life gaming tests. Since we were more than satisfied with the temperature results, we decided to slightly overclock the GPU and see what we could get as an advantage in terms of frames per second in our gaming tests.
You can check the current price of Alienware 15 R2 here: http://amzn.to/1Ypltja
Let's check the temperatures at normal load first, using 720p HD video. The CPU runs at around 40 °C and the GPU ~55 °C. This is how the temps look on the outside.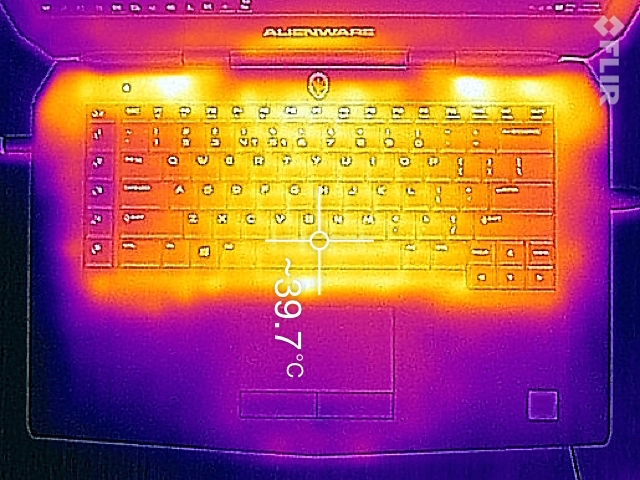 Even after 2 hours of 100% CPU+GPU load (1h of 100% CPU + 1h of 100%  CPU+GPU), the GeForce GTX 980M remained below 70C. Of course, that's just a stability test and chances are you won't be able to tax your Alienware that much with real software.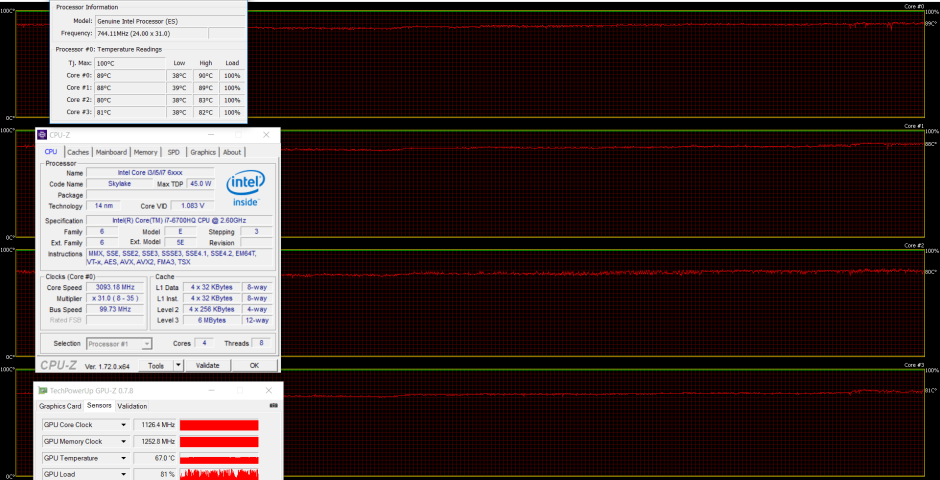 We canceled the synthetic CPU load and clocked the GPU by 13% (Core) / 5% (Memory), which was enough to provide up to 10% of FPS advantage in the games below.
| | Default clock | +13% Core Clock / +5% Memory Clock | Difference |
| --- | --- | --- | --- |
| Tomb Raider (FHD, Ultra) | 68 fps | 75 fps | +10% |
| Metro: LL (FHD, Max) | 40 fps | 43 fps | +8% |
| Shadow of Mordor (FHD, Ultra) | 68 fps | 72 fps | +6% |
Naturally, we ran a stability test as well – 30 mins at 100% GPU load. Alienware didn't indicate any issues at all – GTX 980M ran at 64°C.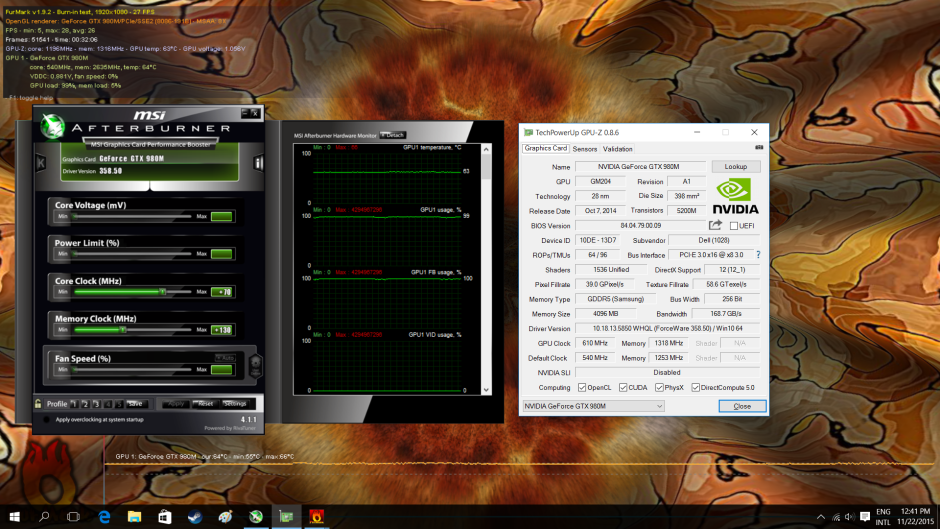 Here is a thermal photo of the laptop's interior at the end of the test. Drag the slider to view the internals.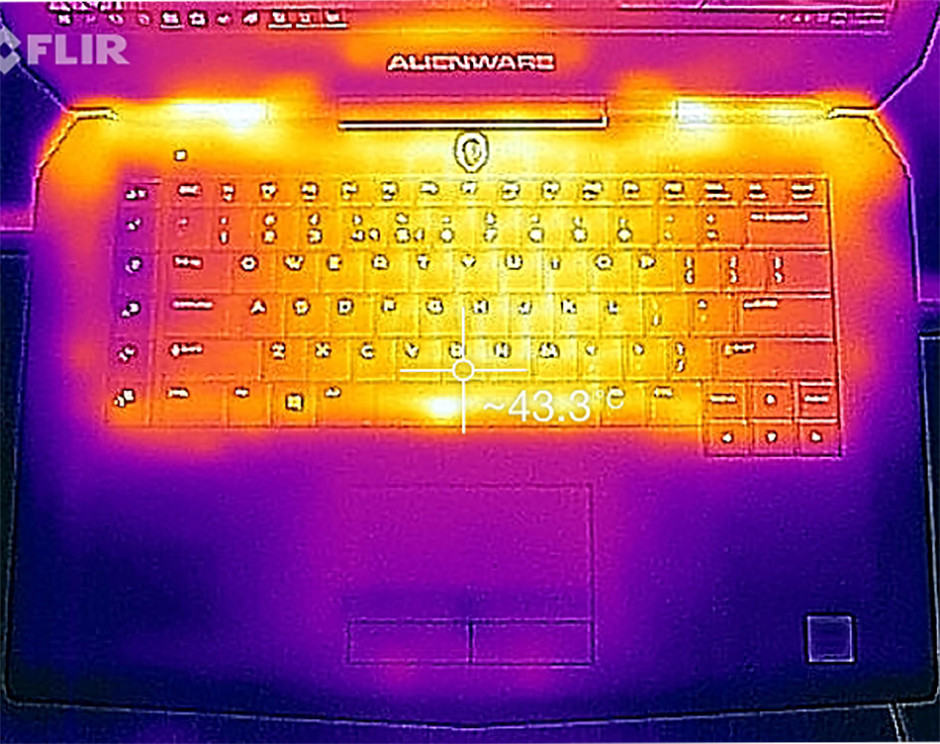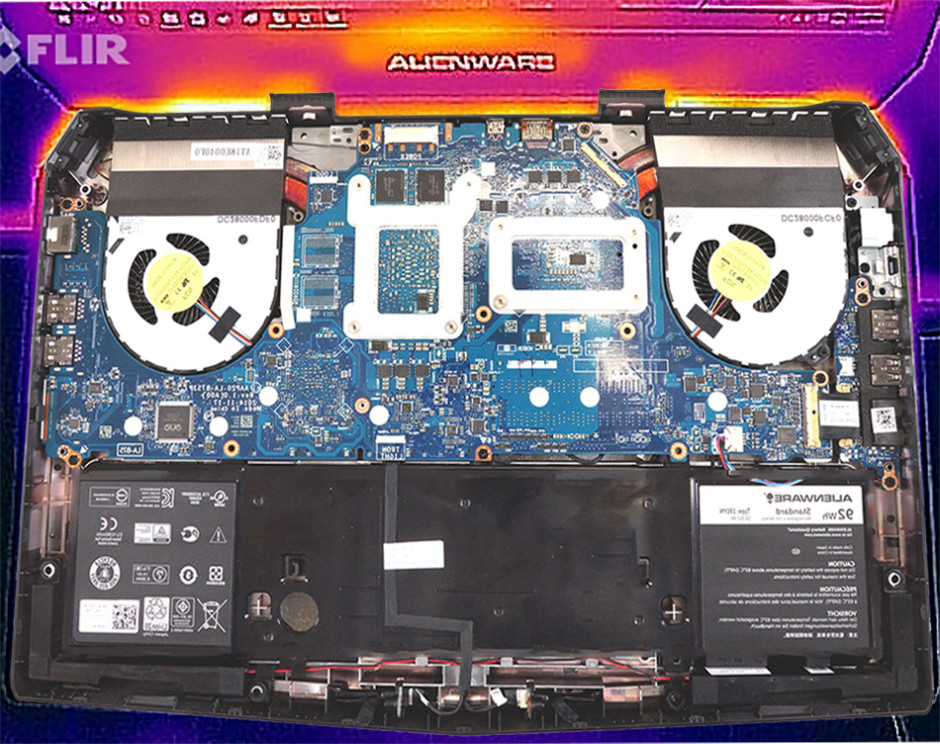 You can check the current price of Alienware 15 R2 here: http://amzn.to/1Ypltja