[Specs and Info] ASUS TUF Gaming A16 (FA617) – Going against the grain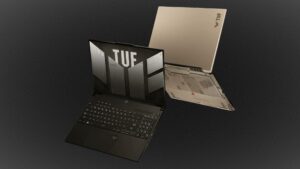 The ASUS TUF series made a huge leap in terms of progress last year, offering very well-built laptops with great cooling and good performance, thanks to high-powered graphics. For 2023, the TUF A15 and TUF F15 stay pretty much the same, except for the new hardware that they're sporting, as every single laptop wants to get its hands on the 40-series graphics from NVIDIA.
One laptop that doesn't seem to be queued up for them is the ASUS TUF Gaming A16, a new device with a 16-inch 16:10 display and AMD Advantage technologies, due to using Ryzen 7000-series processors and the new RDNA 3 laptop graphics. It looks to give AMD fans a mix between gaming and productivity, and looking at the spec sheet, it might turn out to be successful.
Today we're giving you a quick overview of the ASUS TUF Gaming A16 (FA617).
Full Specs: ASUS TUF Gaming A16 (FA617, Ryzen 7) / ASUS TUF Gaming A16 (FA617, Ryzen 9)
ASUS TUF Gaming A16 (FA617, Ryzen 7) configurations:
ASUS TUF Gaming A16 (FA617, Ryzen 9) configurations:
Design
The TUF laptop offers good build quality, with an aluminum lid and a plastic base and bottom panel. There are two color options, either Off Black or Sandstorm, both of which will find their fans. The laptop has passed the military standard tests for durability and does come with MIL-STD-810H certification, which consists of putting the laptop through vibrations, shocks, as well as extreme temperatures. The new 16-inch display makes for very thin bezels, especially the top and bottom ones, which are usually thicker. In terms of dimensions, the laptop weighs only 2.20 kg, which is just as much as the A15 did last year. It's not the thinnest gaming laptop, however, at 26.8 mm, it's fine for a 16-inch machine.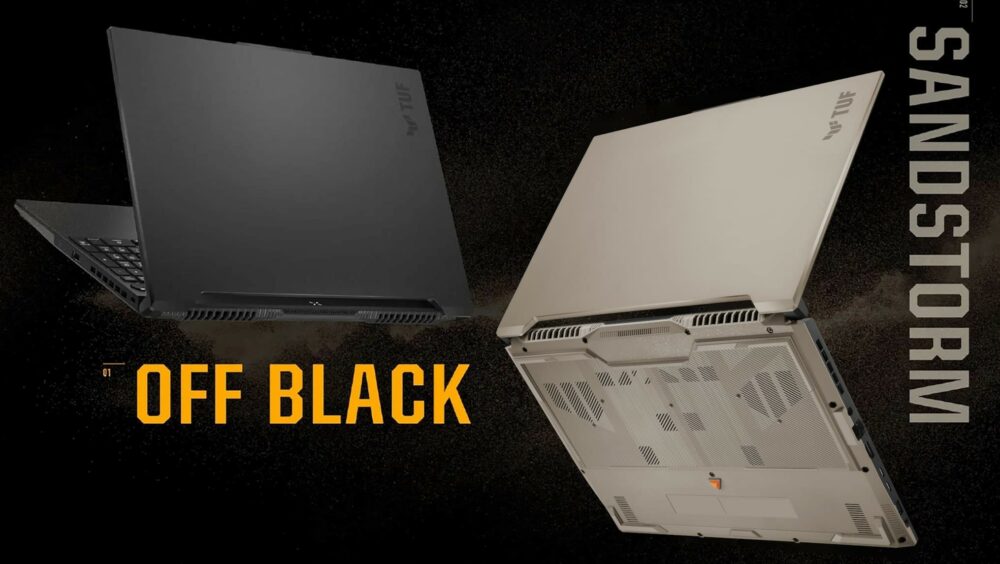 Going to the base, there's a full-sized backlit keyboard. The arrow keys do appear small, at least in the images, however, from our experience with last year's TUF devices, the board was definitely a positive. The I/O is still found on the sides, with a total of two USB Type-A 3.2 (Gen.1) ports, two USB Type-C 3.2 (Gen. 2) ports (on Ryzen 9 configurations, one of the Type-C ports runs ar 4.0 speeds), an HDMI 2.1 port, a LAN port, and a 3.5 mm audio jack.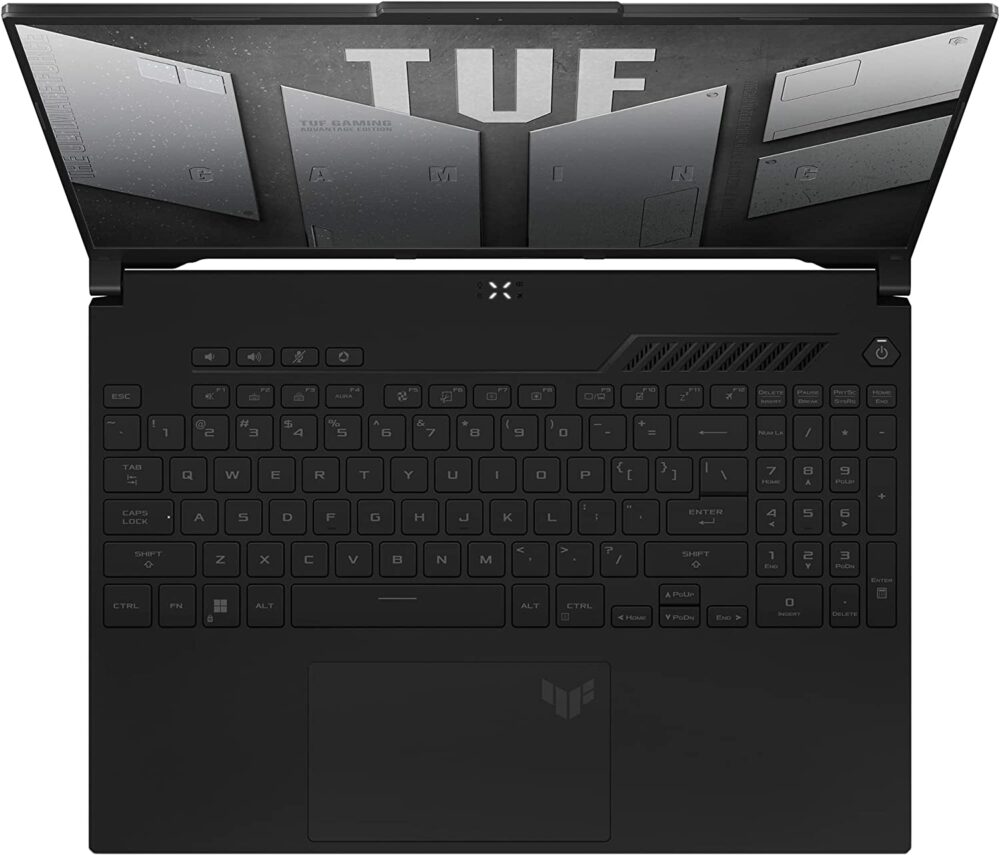 Display
The 16-inch display comes in two configurations. In both of them, you get a 16:10 aspect ratio. The base model comes with a Full HD+ IPS display with 300 nits of peak brightness as well as a 165Hz refresh rate. The panel shows 100% sRGB coverage, so you can definitely use the laptop for content creation even in its base variant, which we're really happy with. If you want an even better panel, there's a QHD+ 240Hz IPS display with 100% DCI-P3 coverage. Both panels have MUX switches and FreeSync support. There's also AMD's SmartAccess Graphics, which is AMD's version of Advanced Optimus, allowing for an automatic switch between integrated and discrete graphics, depending on the system load.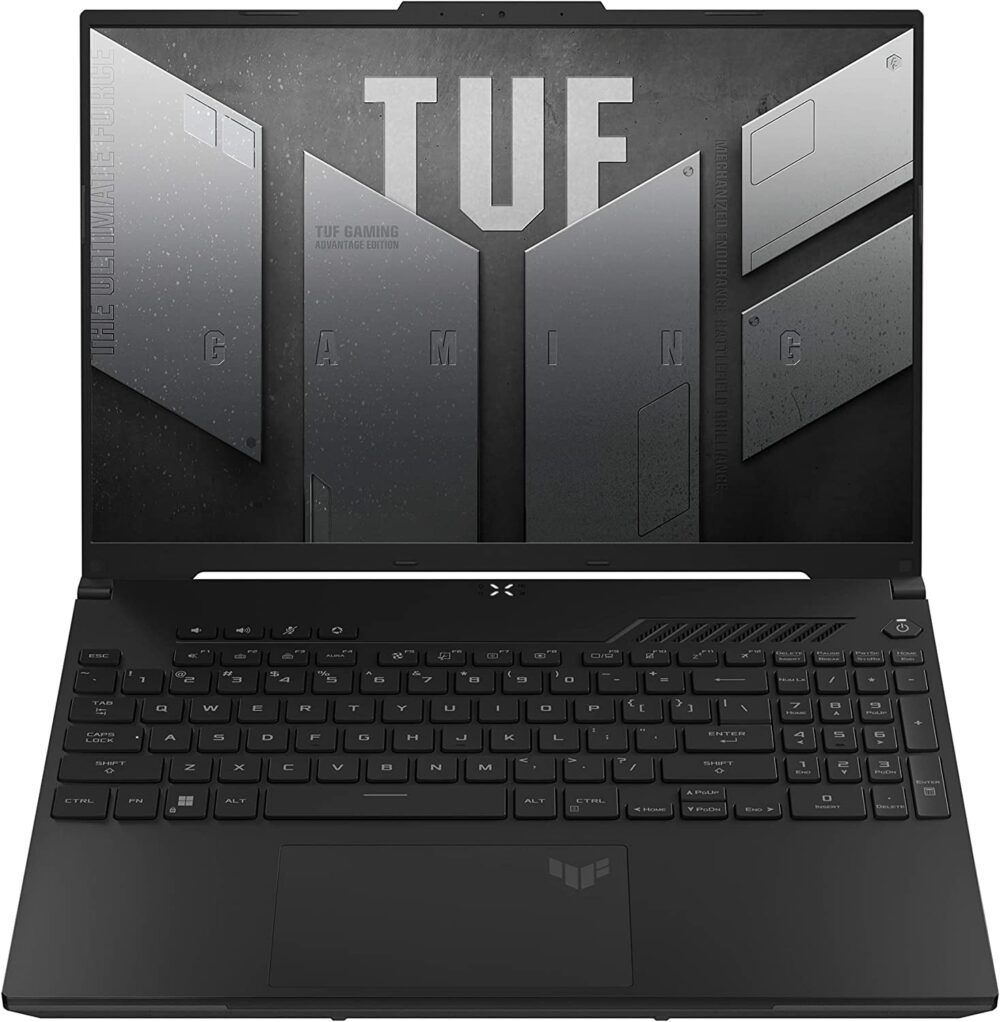 Specifications and features
The laptop comes with two CPU options, the Ryzen 7 7735HS and the Ryzen 9 7940HS. The Ryzen 7 is basically a 6800H in disguise, using the Zen 3+ architecture. On the other hand, the Ryzen 9 comes with Zen 4, which we're really excited to test. As these are HS-series CPUs with a lower 35W base TDP, we expect better battery life than the A15 from last year, which was already a champ when it came to battery life. With a 90Wh unit, you can almost certainly get through a whole day's worth of work. In terms of graphics, there are two RDNA 3 GPUs, including the Radeon RX 7600S with a 75W power limit. With the Ryzen 9, you can get a 120W Radeon RX 7700S. Both GPUs have 8GB of VRAM, which means that you can play games at higher resolutions, as VRAM quickly gets eaten up with the more pixels that are present.
Cooling the laptop is a setup with 5 or 6 heat pipes, as well as two fans. The Ryzen 7 configurations have the 5 heat pipe setup, while the Ryzen 9 configurations get an extra pipe. Even with the simpler 5-heat pipe cooling solution, which was seen in last year's TUF laptops, it was able to push its respective processor and graphics to really high clock speeds and temperatures, so we think that the A16 is in good hands.
ASUS TUF Gaming A16 (FA617, Ryzen 7) configurations:
ASUS TUF Gaming A16 (FA617, Ryzen 9) configurations: