[Specs and Info] MSI Prestige 16 Studio (A13Vx) – Grown up and with a clear purpose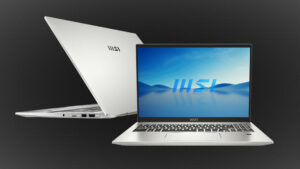 Last year, the MSI Prestige 15 was an outstanding laptop, squeezing out exceptional performance from the Core i7-1280P and the RTX 3050 Ti. For 2023, the Prestige 15 is gone, but it gets a spiritual successor in the face of the Prestige 16 Studio.
It has an even more powerful processor from the Raptor Lake H-series, as well as the latest 40-series RTX graphics. It's not all sunshine and rainbows, as there are some massive differences between the Prestige 15 (A12Ux) from last year and the new Prestige 16 Studio (A13Vx).
Today we're giving you a quick overview of the MSI Prestige 16 Studio (A13Vx).
MSI Prestige 16 Studio (A13Vx): Full Specs
Design
The Prestige 16 Studio comes in with a bigger chassis, including a 16-inch display. It's gained some weight when compared to the Prestige 15 from last year, weighing 2.10 kg and having a profile of 16.85 mm. MSI doesn't give any intel about what materials the laptop uses, but we do expect aluminum for the lid at the least, if not for the entire chassis. The laptop has a cool silver finish, as well as an interesting design. The front is more classy, with sharp edges and rounded corners. The back has a more angular appearance, as the corners are slightly cut off.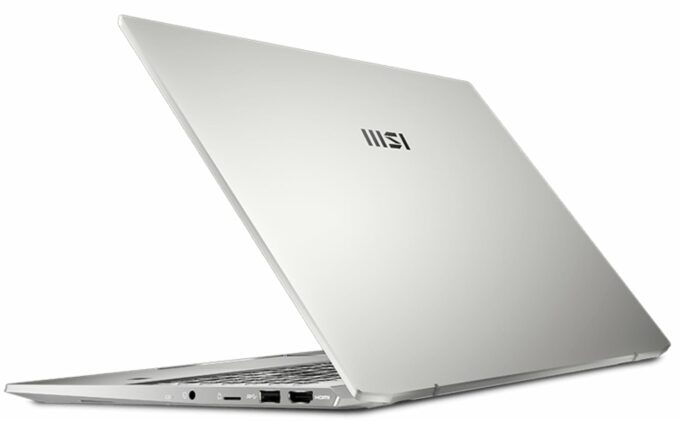 Display
The laptop uses a 16-inch QHD+ IPS display with a 165Hz refresh rate. Even if you don't plan to use it for games, you'd appreciate the smoothness that it brings. The panel has two variants, one with normal backlighting and one with MiniLED backlighting. It can go as high as 1000 nits, as well as bringing 100% DCI-P3 coverage and True Color technology, so the panel comes calibrated out of the box for the most accurate colors possible.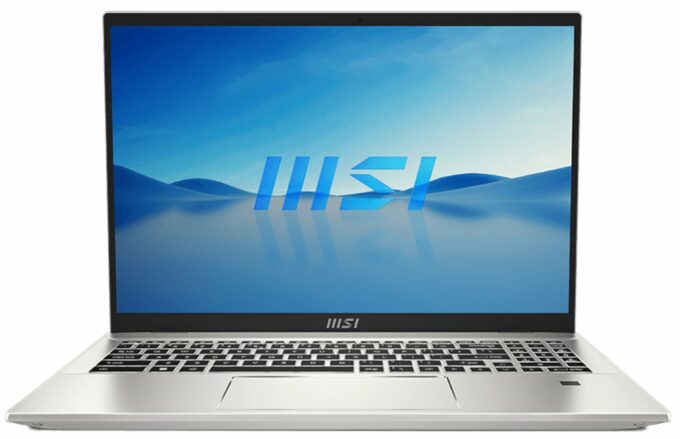 Specifications and features
The extra weight is here to accommodate for a more powerful CPU, as we have the Core i7-13700H, which will probably be the mainstream high-performance processor from Intel in 2023. For graphics, there's the RTX 4050 and RTX 4060. MSI hasn't specified the wattage, but since this isn't a gaming product, the GPU is mostly needed for rendering and encoding video, so it doesn't necessarily need the highest clock speeds and power limits.
The port selection includes one USB Type-A 3.2 (Gen. 2) port, and two USB Type-C 3.2 (Gen. 2) ports, one of which has Power Delivery and DisplayPort connectivity. All USB ports have a transfer speed of 10 Gbps. The rest of the I/O consists of an HDMI port, a MicroSD card reader, and a 3.5 mm audio jack.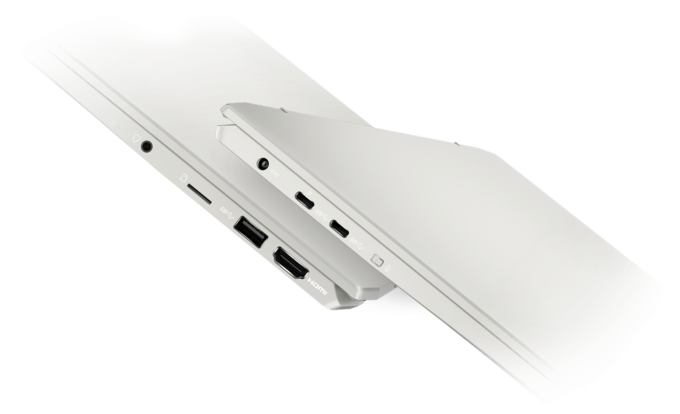 MSI uses a simpler cooling setup, the Dynamic Cooler Boost with three heat pipes and two fans. Now, MSI doesn't have images of it, but if we ever buy the laptop to review it, we'll be sure to check out how it performs, as we do with all of our reviews.
Dimensions
358 x 258.55 x 16.85 mm (14.09" x 10.18" x 0.66")
All MSI Prestige 16 Studio (A13Vx) configurations: