[Specs, Info, and Prices] Dell G16 7620 – Taking a page out of Lenovo's book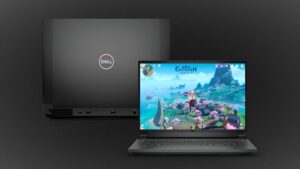 A Creator-oriented gaming laptop. Wonder where we've seen that one before. Oh, right, the Legion 5 Pro. However, here we have a fierce competitor from an unlikely manufacturer.
Here comes the Dell G16, which comes with a better screen for productivity and design work, while not skipping out on performance, with high-TDP Alder Lake H-series processors and a wide selection of RTX Graphics. However, we still see some of Dell's usual shenanigans, like limiting Thunderbolt 4 support to higher-end configurations.
Today we're giving you a quick overview of the Dell G16 7620.
The Dell G16 7620 is available now with a starting price of $1,339.99.
Full Specs: Dell G16 7620 / Dell G16 7620 (Th4)
Design
The Dell G16 7620 takes a more premium approach to the design, as it has an aluminum lid with a different design than the G15. Instead of the lines that form a triangular hood bulge on the G15, we have two vertical lines at the far ends of the left and right. In the middle of the lid, we see a Dell logo with a rainbow glow effect. The rest of the body is made from plastic, however, we think it will be tough enough, as the G15 is a sturdy laptop, despite using only plastic. In terms of weight, the G16 starts off at 2.44 kg and can increase to 2.70 kg, which enters the 17-inch territory. As for the thickness, it's measured at 26.40 mm.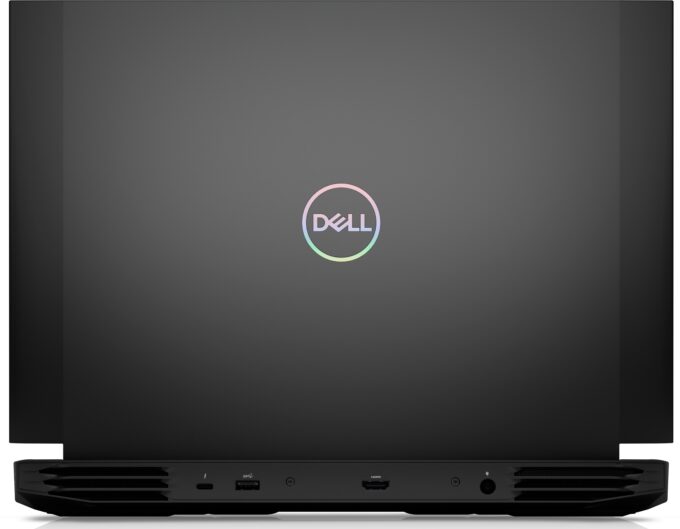 Display
The G16 has a bangin' display, with a 16:10 aspect ratio and a QHD+ resolution. It also has a 165Hz refresh rate, which will leave gamers satisfied. With a peak brightness of 300 nits and an 800:1 contrast ratio, it won't beat the Legion 5 Pro, however, it's still really good. More importantly, it covers 100% of the sRGB color gamut. For gaming, we have a MUX switch, which can disable the integrated graphics, which will lower battery life, but also increase performance, by allowing the discrete graphics to output signal directly to the panel. NVIDIA calls it Advanced Optimus, so if you either see MUX switch or Advanced Optimus, know that it's the same thing.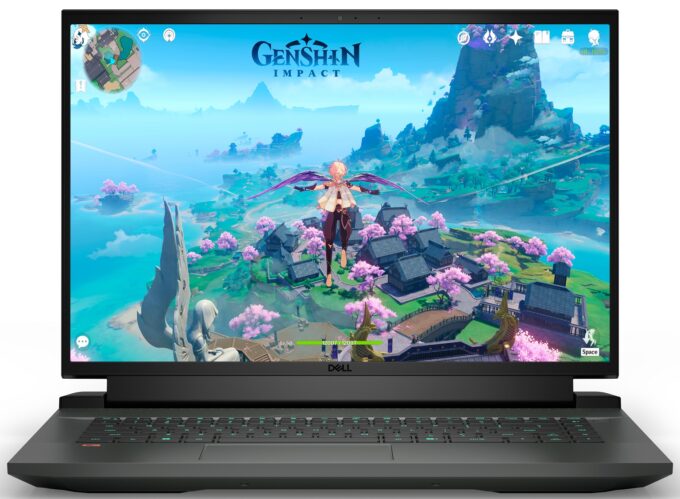 Specifications and features
Lastly, in terms of specs, the laptop comes with two Alder Lake H-series processors, the Core i7-12700H and the Core i9-12900H, both with 14 cores and 20 threads. As for graphics, you can choose between the RTX 3050 Ti, RTX 3060, RTX 3070, and RTX 3070 Ti. However, Dell doesn't give TGP information about the GPUs. We're not worried, since the G15 models have so far arrived with good cooling that's able to sustain high power limit graphics. The cooling setup here comes with 4 heat pipes and two fans.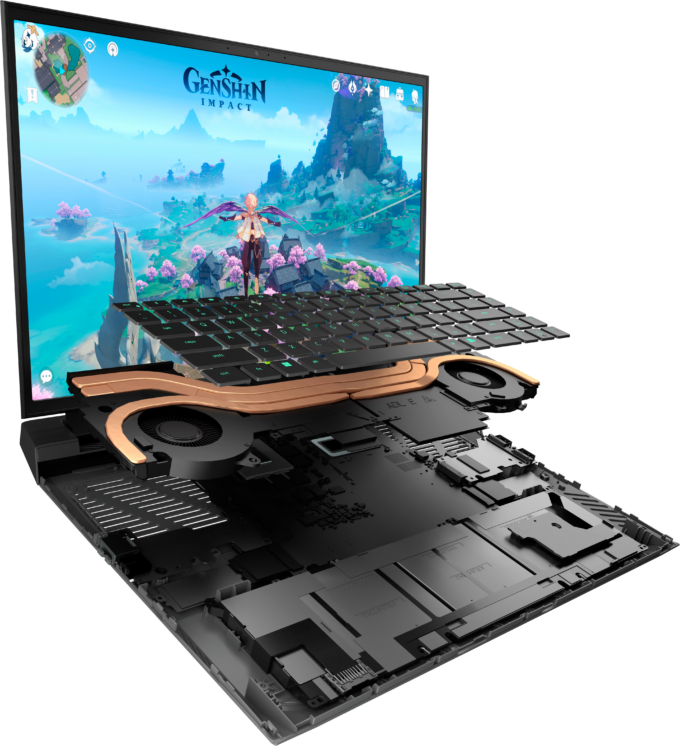 The port selection is quite good, as the laptop comes with three USB Type-A 3.2 (Gen. 1) ports, one USB Type-C 3.2 (Gen. 2) port, which comes with Thunderbolt 4 support on the models with an RTX 3060 and above, an HDMI 2.1 port, which can output high refresh rate signal even at 4K, an Ethernet port, and a 3.5 mm audio jack.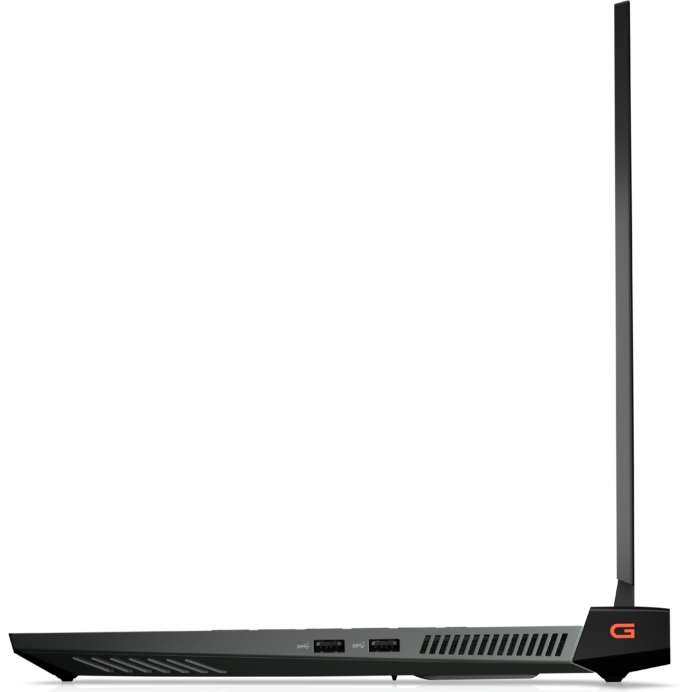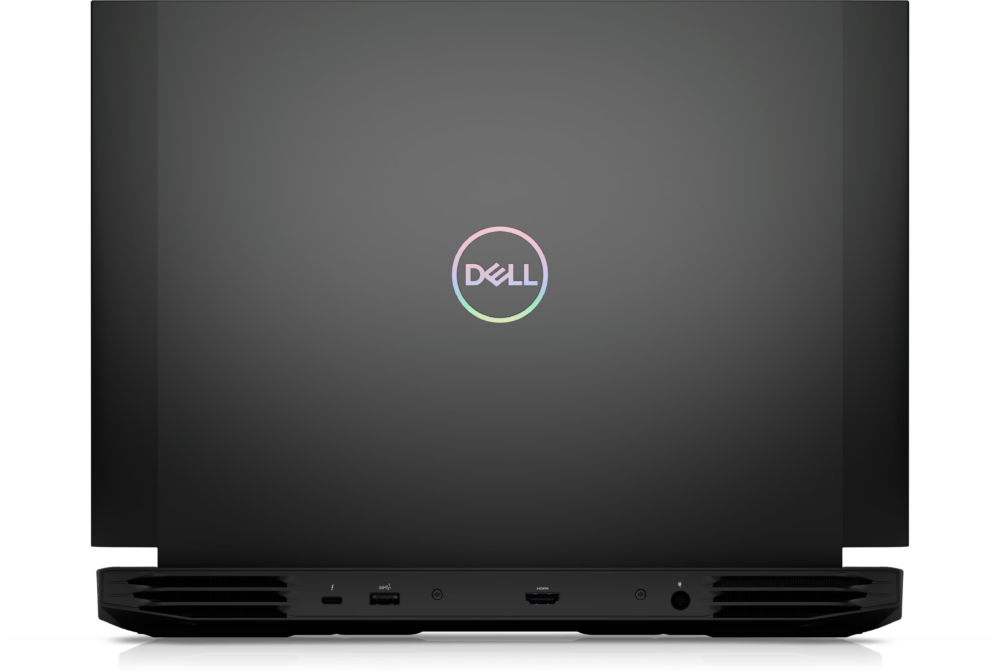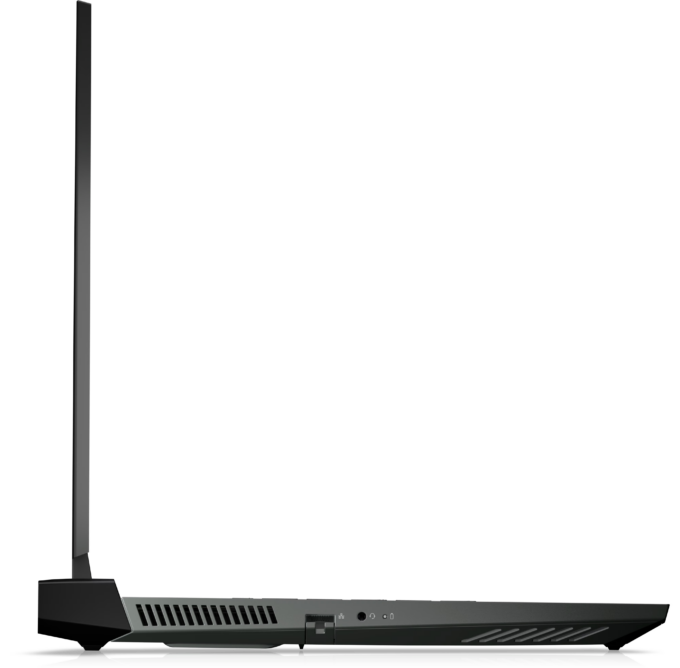 Dimensions
357.26 x 272.11 x 20.60 - 26.40 mm (14.07" x 10.71" x 0.81")
Price
Starting at $1099.00
Dimensions
357.26 x 272.11 x 20.60 - 26.40 mm (14.07" x 10.71" x 0.81")
All Dell G16 7620 configurations: