[Specs, Info, and Prices] Dell G16 7630 – Even more aggressive than before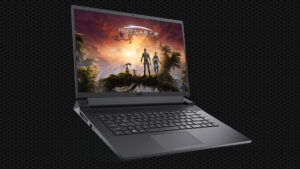 Dell has quietly been making some of the better gaming laptops that are available. Their G15 and G16 devices bring good cooling to capable hardware, which turns out to deliver a lot of performance. Yes, the laptops are some of the bulkiest that you can find, but we're sure there's a market for them, as some people don't care that much about portability. Today we have the new Dell G16 7630, which is powered by the latest 55W Raptor Lake HX-series, as well as the RTX 40-series, however, the available GPUs so far make us believe that there's still room for more power. Dell's also up to their regular shenanigans, locking the Thunderbolt 4 support behind the more expensive RTX 4070 option.
Today we're giving you a quick overview of the Dell G16 7630.
The Dell G16 7630 is available now with a starting price of $1,559.99.
Full Specs: Dell G16 7630 / Dell G16 7630 (Th4)
Dell G16 7630 configurations:
Dell G16 7630 (Th4) configurations:
Design
The new laptop comes with a slightly tuned design. It's even more angular than before, while either Metallic Nightshade or Quantum White. Regardless of which you choose, you're getting purple accents on the heat vents, as well as a reflective Dell logo. It weighs 2.87 kg and has a profile of 25.65 mm, so it's not exactly portable. We expect a fully plastic build, but we'll be pretty happy if we get some metal.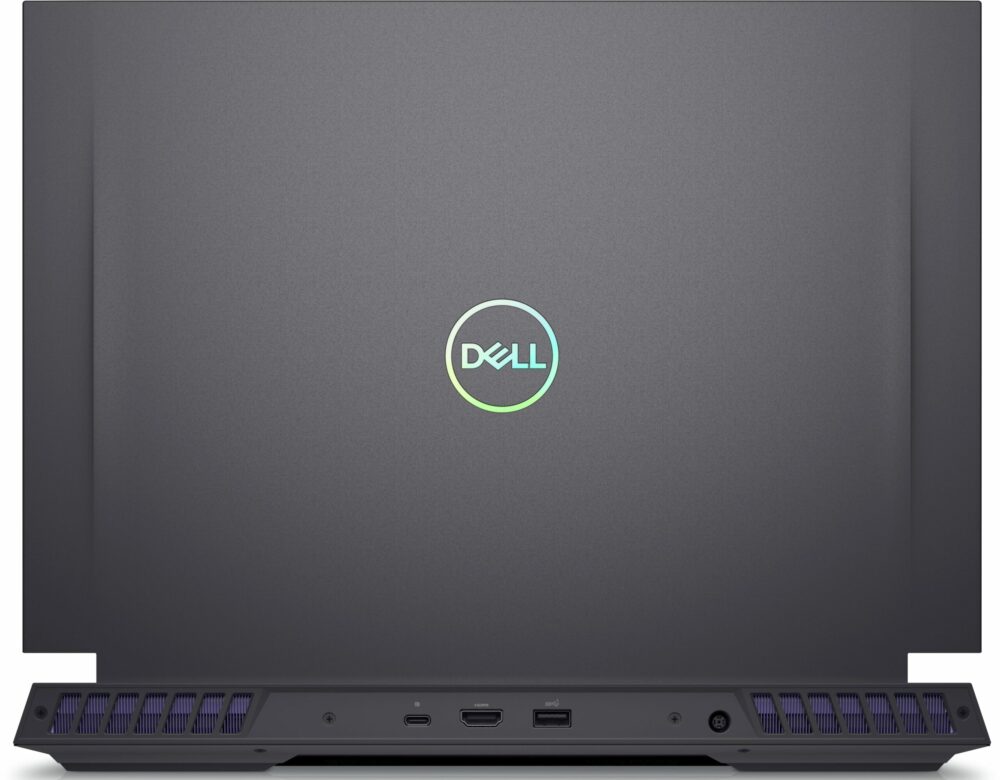 The port selection is split between the back and the two sides and consists of a total of three USB Type-A 3.2 (Gen. 1) ports, one UBS Type-C 3.2 (Gen. 2) port, which becomes a Thunderbolt 4 port in the RTX 4070 configurations, an HDMI 2.1 port, a LAN connector, and a 3.5 mm audio jack.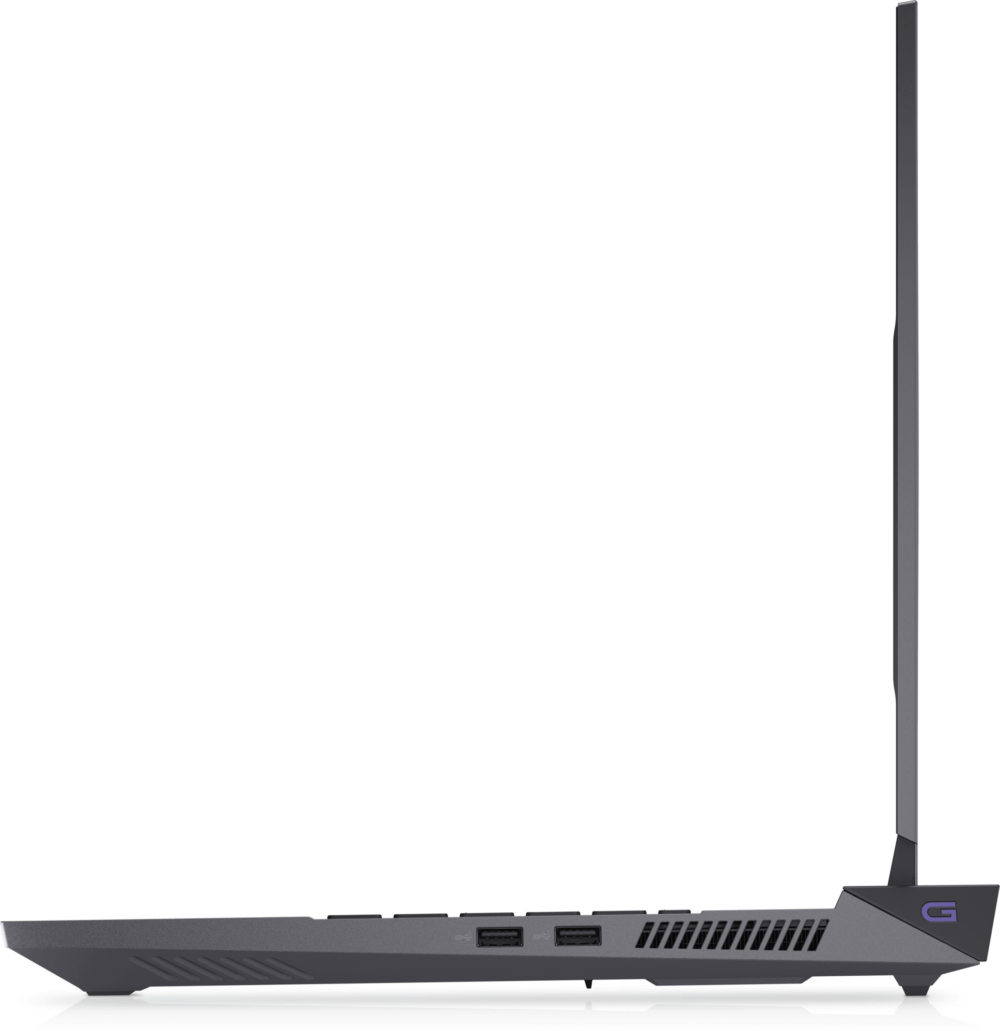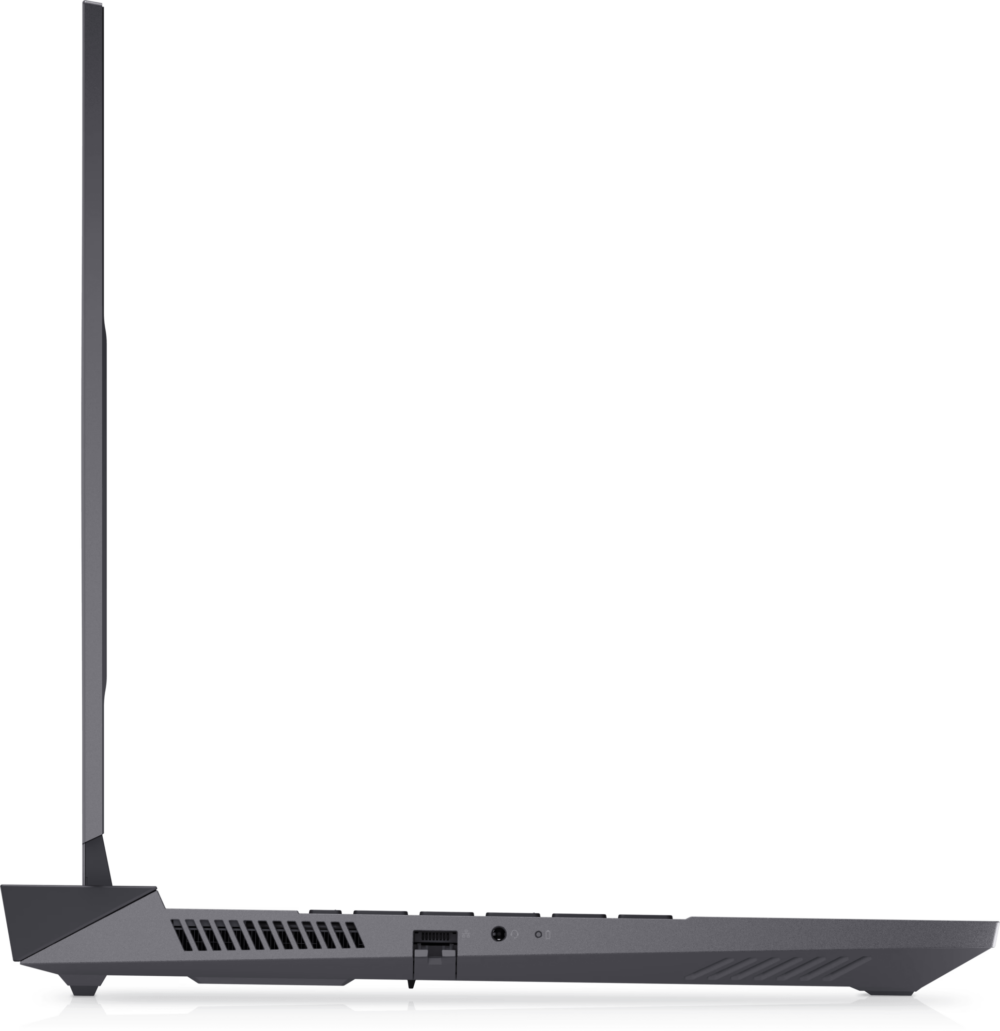 Display
The display selection consists of two QHD+ IPS panels with either a 165Hz or a 240Hz refresh rate. Both panels have a 300-nit peak brightness, as well as a MUX Switch and G-Sync support. The 165Hz display comes with 100% sRGB coverage, while the 240Hz covers even more colors, the entire DCI-P3 gamut.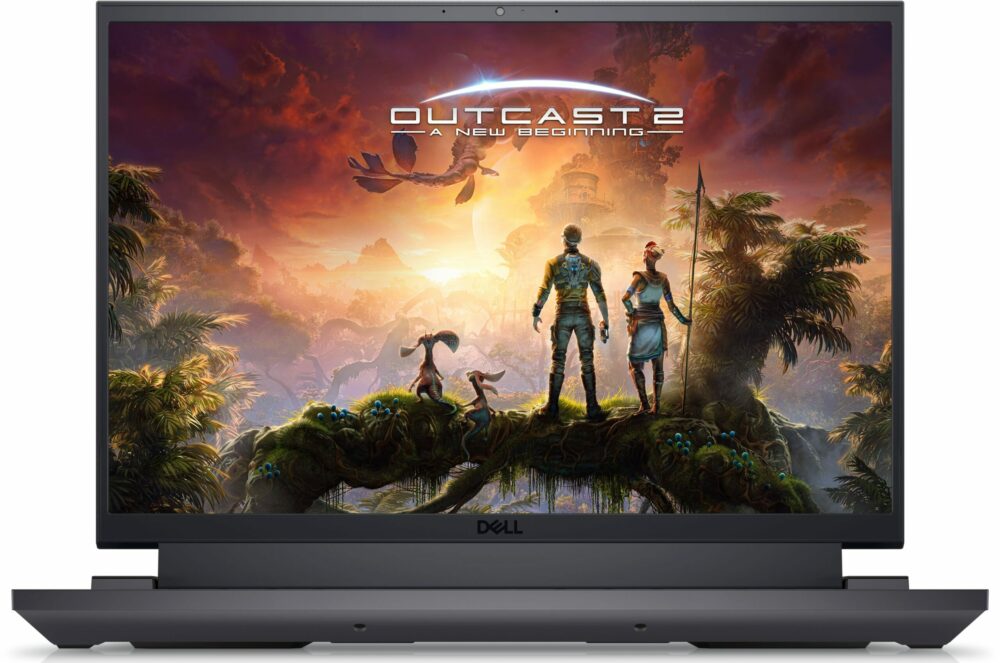 Specifications and features
For processors, you get to pick between the Core i5-13450HX, the Core i7-13650HX, the Core i7-13700HX, and the Core i9-13900HX. All four have a higher 55W TDP, which means extra performance with adequate cooling, which the G15 and G16 laptops have provided. It's also enough as to not bottleneck most modern graphics cards, including the options that are available here. You can pick between the RTX 3050, the RTX 4050, RTX 4060, and RTX 4070. While Dell doesn't specify the power limits, we expect these to be 140W, with the 3050 reaching its 95W max TGP. One thing that surprised us about the device was that the keyboard lacks a NumPad, but has all the other bells and whistles, like an RGB backlight. Dell goes as high as to offer a mechanical keyboard with Cherry switches and a per-key backlight.
Dimensions
356.98 x 288.7 x 25.65 mm (14.05" x 11.37" x 1.01")
Dimensions
356.98 x 288.7 x 25.65 mm (14.05" x 11.37" x 1.01")
Price
Starting at $1999.99
All Dell G16 7630 configurations:
All Dell G16 7630 (Th4) configurations: