[Specs, Info, and Prices] HP Pro x360 Fortis 11 G11 – Say goodbye to Celerons and Pentiums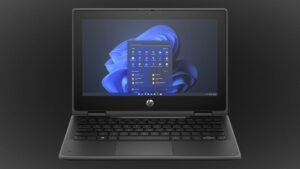 HP makes affordable devices just as much as the next guy, however, the notebook we have here still comes with a relatively high price tag for what it offers. The HP Pro x360 Fortis 11 G11 does have lots of features, however, we're trying to judge if all of them are worth it. Considering the low-powered CPU selection and the small form factor, we expect this to be more of a school device for students, in which case the laptop would do well.
Today we're giving you a quick overview of the HP Pro x360 Fortis 11 G11.
The HP Pro x360 Fortis 11 G11 is available now with a starting price of $661.65.
HP Pro x360 Fortis 11 G11: Full Specs
Design
The laptop has a standard design that we've seen on other HP machines. There is plastic all around, but due to the smaller stature, we believe that durability should be okay. HP is also known to offer some reinforcements on the inside for an even more rigid structure while having rubberized parts on the outside, for better grip and scratch resistance. When it comes to portability, the laptop weighs 1.46 kg, which is a bit much for an 11-inch machine, but HP isn't targeting the portability awards anytime soon. The profile measures at 21.33 mm which is a bit chunky, but it also helps it offer more ports.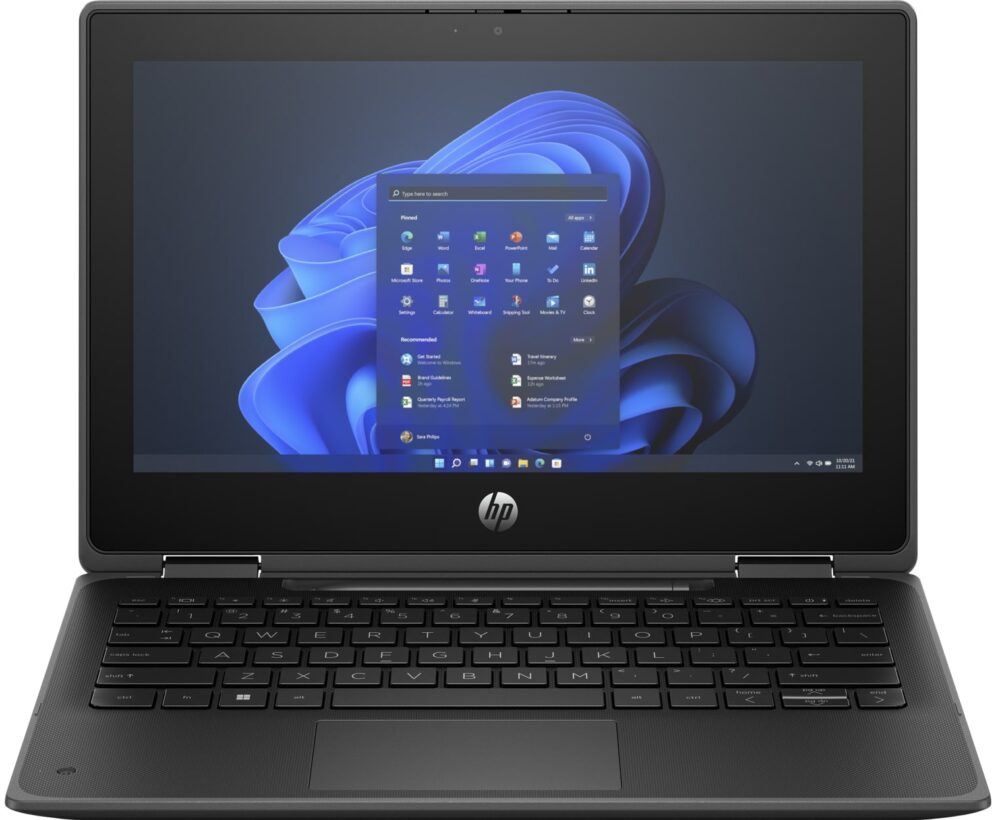 The port selection includes two USB Type-A 3.2 (Gen. 1) ports, one USB Type-C 3.2 (Gen. 2) port, an HDMI 2.0b port, a LAN port, and a 3.5 mm audio jack.


Display
Around the display, there are chunky bezels with an HD webcam and a privacy shutter. There are two displays, both with a resolution of 1366 x 768p. The base option has a TN panel, while you can upgrade to an IPS version as well. Both peak at 250 nits and have a Gorilla Glass 3 cover, which adds some extra durability.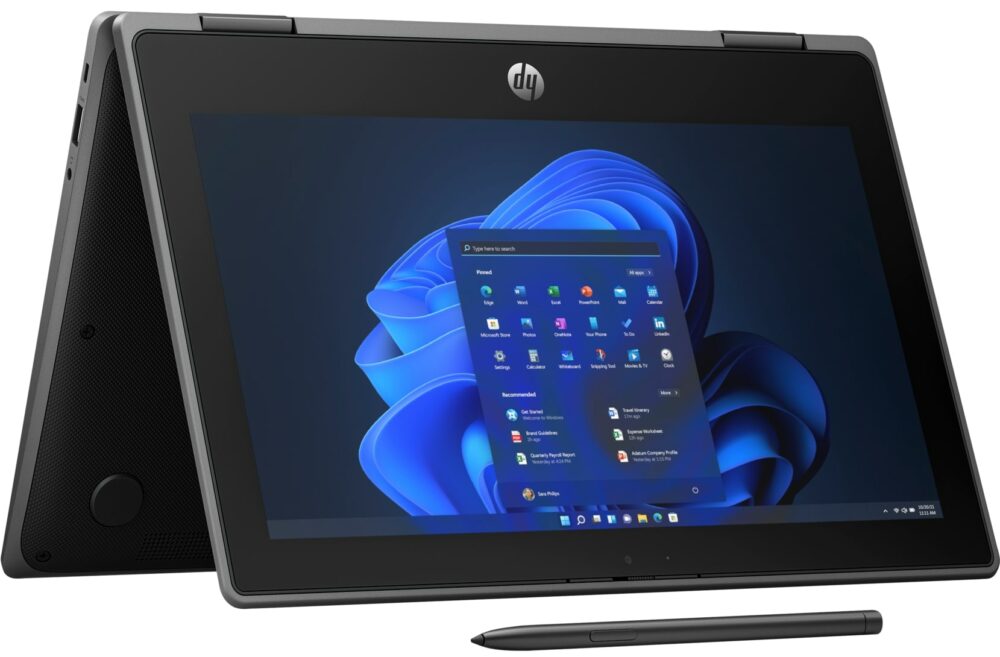 Specifications and features
The laptop is powered by the Intel N100 and N200 chips, which are new SKUs that are here to replace the Celeron and Pentium CPUs. Both have 4 cores and 4 threads. With just a 6W TDP, the chips are incredibly efficient, while being able to be snappy enough when it comes to running apps. Windows 11 might run a bit slow on it, however, we expect most tasks to run well. There's also the integrated graphics with either 24 or 32 Execution Units.
Dimensions
297.18 x 203.7 x 21.33 mm (11.70" x 8.02" x 0.84")
Price
Starting at $279.00
All HP Pro x360 Fortis 11 G11 configurations: