The cheapest NVIDIA GeForce GTX 1070-powered notebooks you can find right now

Last week we showcased a number of pretty affordable GTX 1060-based laptops but today we are going to focus on the more powerful GTX 1070 gaming laptops. However, this time, the list isn't dominated by Clevo alterations and MSI creeps up with some pretty lucrative offers. ASUS is on the list as well so here it is.
15-inch: Clevo Prostar P650RS-G, Eluktronics P650RS-G, MSI GT62VR Dominator Pro, ASUS ROG GL502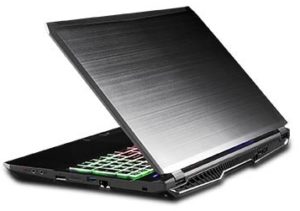 The first one to make it on the list is, of course, the Clevo Prostar P650RS-G gaming laptop. It has everything a flagship gaming laptop should offer – Intel Core i7-6700HQ CPU, NVIDIA GeForce GTX 1070 GPU with 8GB of GDDR5 VRAM, 8GB of DDR4-2400 RAM and 1TB of HDD for storage. There are options with M.2 SATA or NVMe-enabled SSD sticks but cost a little bit more. Also, the laptop offers a Full HD IPS matte screen with native G-Sync support which is definitely worth considering for just $1 599.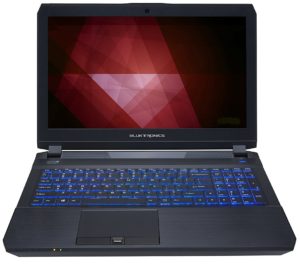 The next one down the line is another alteration of the Clevo named Eluktronics P650RS-G with nearly identical specs to the aforementioned laptop but offers 128GB of M.2 SSD, which is probably using the SATA controller instead of the PCIe NVMe. However, what's interesting about this machine is that it usually costs $2 249 but you can get one now for just $1 699 if you hurry. Honestly, we don't know why it would cost so much compared to the Clevo Prostar since it offers only one M.2 128GB SSD in addition to the basic specs.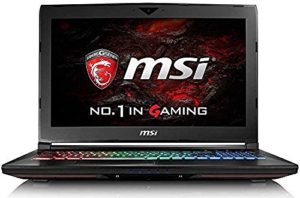 Surprisingly, an MSI laptop makes it to the list with a very lucrative and affordable offer – the GT62VR Dominator Pro. It costs $1 699 – like the Eluktronics above – and has all the delicious features needed – Core i7-6700HQ, GeForce GTX 1070, 16GB of DDR4-2400 RAM and Full HD IPS panel with G-Sync support. The storage is filled with an M.2 SATA SSD along with 1TB of HDD (7200 rpm). Note that the MSI offering features more RAM and a bigger M.2 than its two competitors above.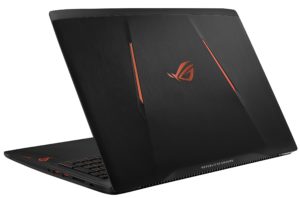 We can't make it to the end of the list without mentioning the ASUS ROG GL502 again. It's considerably affordable and mobile gaming solution with an excellent price/performance ratio. In fact, it's even better than MSI's GT62VR Dominator Pro because it has identical specs like Core i7-6700HQ, GTX 1070, 16GB of DDR4-2133 RAM, Full HD IPS panel with G-Sync but has faster M.2 PCIe NVMe SSD on board opposed to the M.2 SATA SSD on the MSI solution. The pricing is again $1 699 making it probably the smartest choice between the three when it comes to price/performance ratio.
17-inch: XOTIC Sager NP8173-S2 (Clevo P670RS), Eluktronics P670RS-G, Gigabyte P57Xv60-PC3D, MSI GT72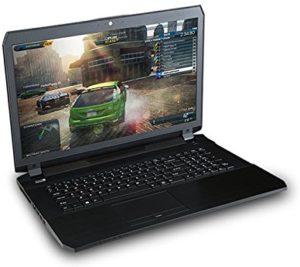 Again, one of the most affordable solutions with GTX 1070 even in the 17-inch class is the Clevo P670RS or in this case, the XOTIC Sager NP8173-S2. Its specs are identical to the Prostar we've mentioned above but comes in a 17.3-inch form factor – Core i7-6700HQ, GTX 1070, 8GB DDR4-2400 RAM, Full HD IPS screen with G-Sync. Unfortunately, the notebook doesn't include a 2.5-inch HDD and features only a standard M.2 SATA 256GB SSD. The price is higher than its 15-inch sibling – $1 729.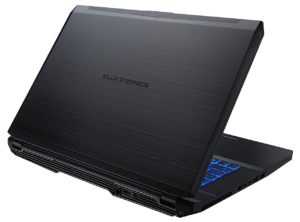 We can't miss mentioning the Eluktronics alteration of the Clevo-made P670RS-G because it's on sale for $1 749 and it shares the same specs as the XOTIC Sager but offers better storage solution. The primary drive is an M.2 SATA SSD while the secondary one is 1TB 2.5-inch HDD spinning at 7200 rpm. Everything else like CPU, RAM and GPU are in the usual setup.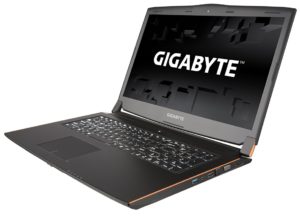 The Gigabyte P57Xv60-PC3D makes a surprising appearance on the list of 17-inch laptops with a great offer and about 6% lower price than usual. Intel Core i7-6700HQ, NVIDIA GeForce GTX 1070, 16GB of DDR4-2133 RAM, 256GB of M.2 SATA SSD + 1TB of HDD (7200 rpm) for $1 879 but the price may return to its original state so hurry up. However, do note that the 17.3-inch Full HD IPS screen doesn't feature the much-needed G-Sync technology so if it's a deal-breaker for you, you'd better stick with the aforementioned options in this section.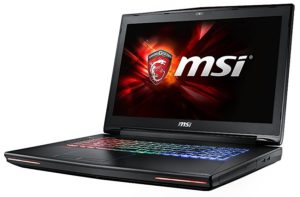 Finally, a retailer is slashing the price of the MSI GT72 down to $1 949 and the price includes the usual Core i7-6700HQ CPU, GTX 1070 GPU, 1TB HDD + 256GB M.2 SATA SSD and a Full HD IPS display. Unfortunately, though, the laptop doesn't support G-Sync on the built-in display so if it's a deal-breaker for you, look somewhere else.
You can browse some other laptops equipped with the latest from NVIDIA GeForce GTX 1070 GPU here: http://amzn.to/2dGAwUo