Top 5 reasons to BUY or NOT buy the Acer Predator Helios 300 15 (2019)!
If you don't have time to read our in-depth review of the new Acer Predator Helios 300 15 (2019) then here's the place where you can read our summary of its best and worst characteristics.
You can check the prices and configurations in our Specs System: https://laptopmedia.com/series/acer-predator-helios-300-15-2019-ph315-52/
4 reasons to BUY the Acer Predator Helios 300 15 (2019)
1. Good price
Before buying a new gaming laptop you already know that it won't be cheap. You have to prepare more than $1000-$1200 in case you want to play the latest games at Medium or High settings. Helios 300 is one of the most affordable gaming lines – it's at the 17th place in our Top 100 Best Gaming Laptop Deals (Price/Performance) right now. For less than $1200 you can get a configuration with GTX 1660 Ti, Core i7-9750H, 16GB RAM and 144 Hz IPS screen.
2. Good build quality
Acer Predator Helios 300 15 (2019) is a big step up from its predecessor in terms of build quality. The case is made out of aluminum and plastic and feels solid and sturdy. And it's not heavy or thick – it's just 23.9 mm, 2.19 kg. The keyboard has decent travel, big arrows, and clicky feedback.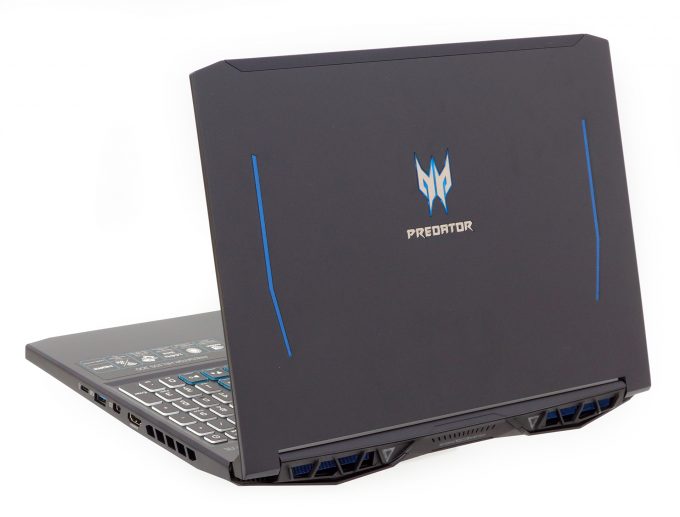 3. 144 Hz IPS screen with accurate colors and no PWM

The screen doesn't use PWM which makes it comfortable to your eyes but that's not enough for gamers. Acer has implemented a 144 Hz panel suitable for fast-paced games like first-person shooters. Furthermore, it has pretty accurate colors when paired with our Gaming & Design profile.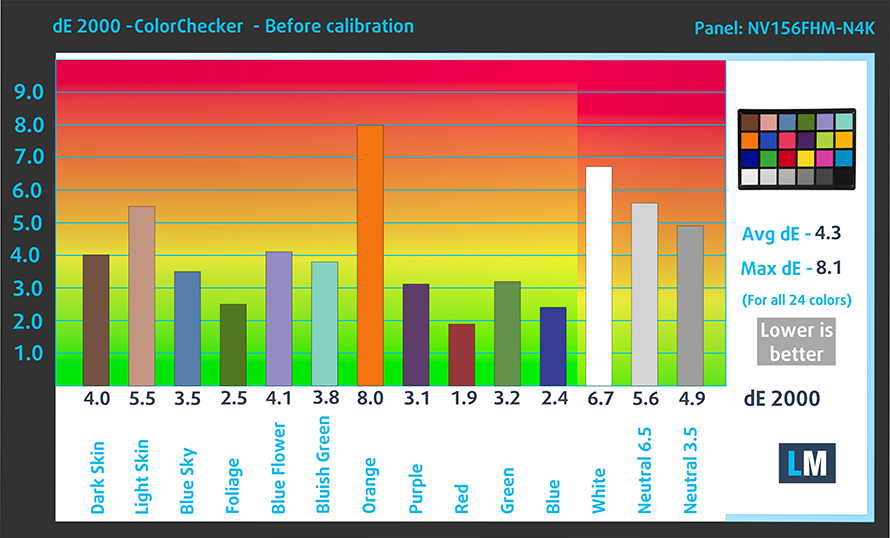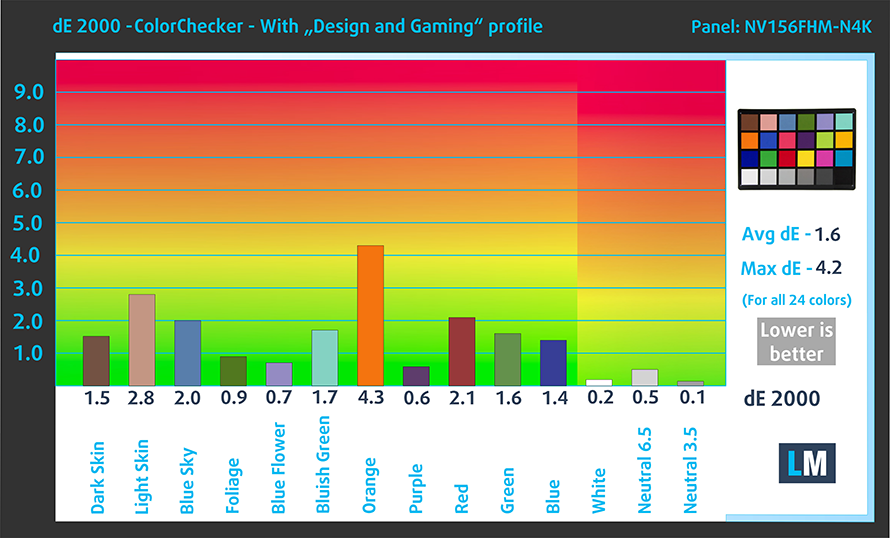 4. Two M.2 NVMe slots with RAID 0 support
While the GTX/RTX GPUs make the Helios 300 a powerful beast when playing games, and the i7-9750H in the CPU intensive software, it's more than normal to ask for NVMe support in 2019. Well, Helios 300 has two NVMe slots and if you connect them into a RAID 0 the notebook will become blazing fast in the OS.

1 reason NOT to buy the Acer Predator Helios 300 15 (2019)
1. No Thunderbolt support
It's not a deal-breaker but if the Helios 300 had a Thunderbolt port it would've been not just a great gaming laptop but also the perfect workstation. Well, we're sure that Acer would prefer to not cannibalize the market share of the ConceptD series.
You can check the prices and configurations in our Specs System: https://laptopmedia.com/series/acer-predator-helios-300-15-2019-ph315-52/