Top 5 Reasons to BUY or NOT buy the ASUS ROG Strix GL702ZC!
Not long ago, we published our detailed review of the ASUS ROG Strix GL702ZC – an excellent mobile workstation for content creators. If you consider purchasing the laptop, maybe you will be interested to find out its top 5 advantages and disadvantages first.
Follow this link for all available ASUS ROG Strix GL702ZC configurations: http://laptopmedia.com/series/asus-rog-gl702zc/

2 reasons to buy ASUS ROG Strix GL702ZC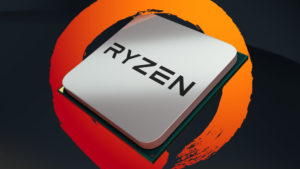 1. Extremely powerful desktop-grade CPU with amazing multi-core performance (+ The CPU can be replaced as it uses a standard socket)
The ASUS ROG Strix GL702ZC packs the powerful AMD Ryzen 7 1700 CPU which is one of the few desktop-grade processors integrated into a notebook and it's fully replaceable as well. What's more, featuring twice the cores and twice the threads of Intel's solutions – 8 and 16 respectively, the 65 W processor is a worthy opponent to the high-end quad-core Core i7-7700HQ and Core i7-7820HK chips in multi-threaded workloads.
2. Excellent IPS display (+ No PWM across all brightness levels)
We were also pleasantly surprised by the amazing IPS display that provides good multimedia and gaming experience thanks to the good maximum brightness (391 nits), relatively high contrast (1070:1) and 89% sRGB coverage. What's more, the absence of PWM across all brightness levels makes it safe to use for long periods of time even for users with sensitive eyes. Of course, you could also install our custom profiles that take things to a whole new level in terms of color accuracy.

3 reasons NOT to buy ASUS ROG Strix GL702ZC
1. Extremely loud cooling system and runs even when idle
We noticed something quite disturbing during our stress tests – the cooling fans were running extremely loudly not only during heavy workload but during gaming as well, making the ASUS ROG Strix GL702ZC one of the loudest laptops we have ever tested. Moreover, the cooling system runs all the time even when idle.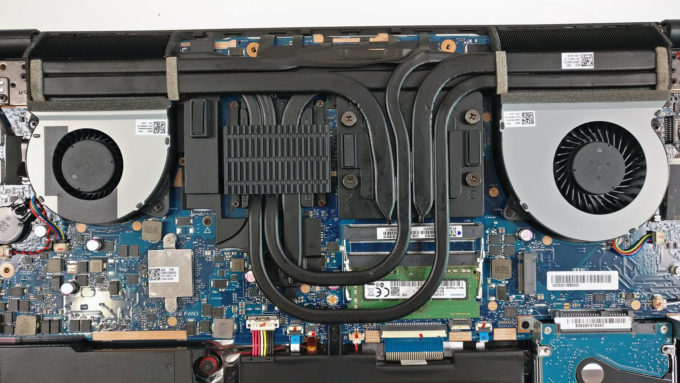 2. Hefty and thick
Another concern we have is the portability. The laptop has a 34 mm thin profile while also tipping the scale at 3.20 kg which doesn't exactly make it the perfect lightweight companion throughout the day.
3. Suboptimal choice of materials for the base
The fact that ASUS has decided to use only plastic for the chassis is rather disappointing. Given the price tag, we expected more premium and sturdy materials.

The best competitors
There are quite a few nice options worth considering such as ASUS ROG GL703VM, MSI GT73VR TITAN, Lenovo ThinkPad P51 and Lenovo ThinkPad P50.
You can read the detailed review over HERE.

All ASUS ROG Strix GL702ZC configurations