Top 5 reasons to BUY or NOT buy the ASUS ROG Strix SCAR 17 G732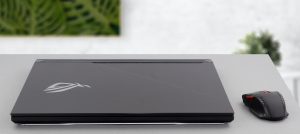 When talking about gaming laptops ASUS ROG is the name that gets thrown around the most and with good merit. The company's Republic of Gamers brand is one of the most popular if not the most popular brand of High-end gaming devices and PC components.
Their ASUS ROG Strix SCAR 17 G732 is packed with powerful hardware, a flashy design to match that power, and a price tag that will make you want to sit down.
Here are our Top 5 picks about the ASUS ROG Strix SCAR 17 G732 (In-depth review).
You can check the prices and configurations in our Specs system: https://laptopmedia.com/series/asus-rog-strix-scar-17-g732/
4 reasons to BUY the ASUS ROG Strix SCAR 17 G732
1. The Upgradeability
The device comes with 2x SODIMM slots that should fit up to 64GB of RAM and 3 additional M.2 PCIe x4 slots, so you could upgrade the storage and RAM of the device however much you like. You can easily access the slots by removing the bottom panes, that is held there with 11 Phillips-head screws.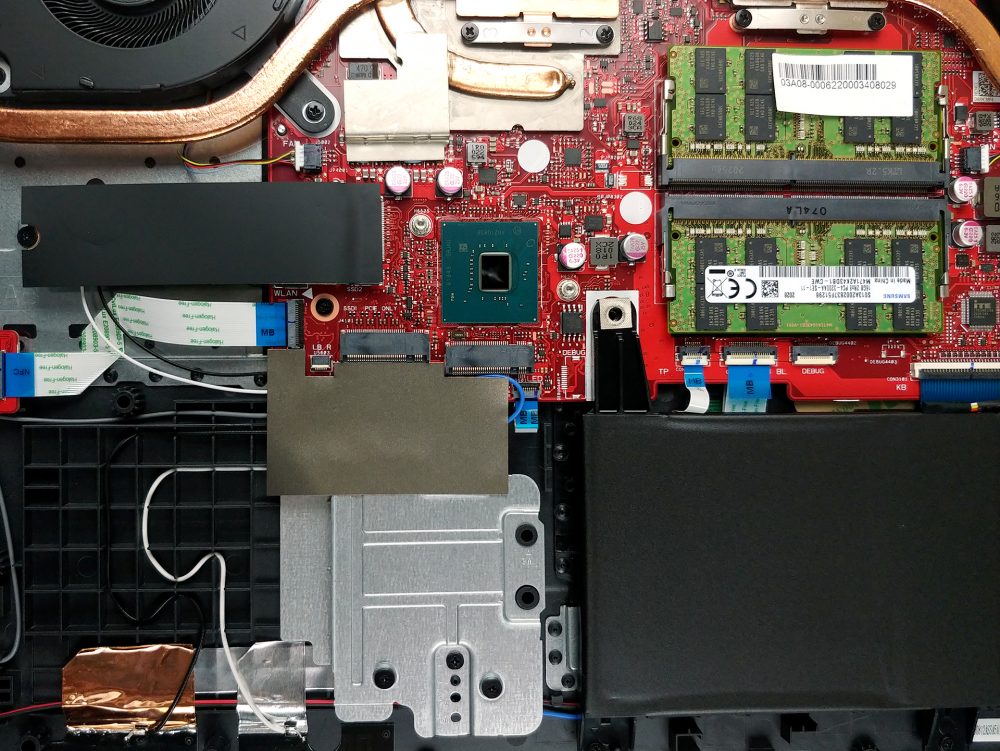 2. The Cooling
With a device this powerful you have to be able to keep with withing nice and cool temperatures. ASUS have tried their hardest to make this possible with 6x Copper heat pipes that all help keep the CPU, GPU, and all the VRMs within reasonable temperatures. ASUS also uses liquid metal thermal compound on their CPU which is great since sometimes it's the little things that bring the most improvement.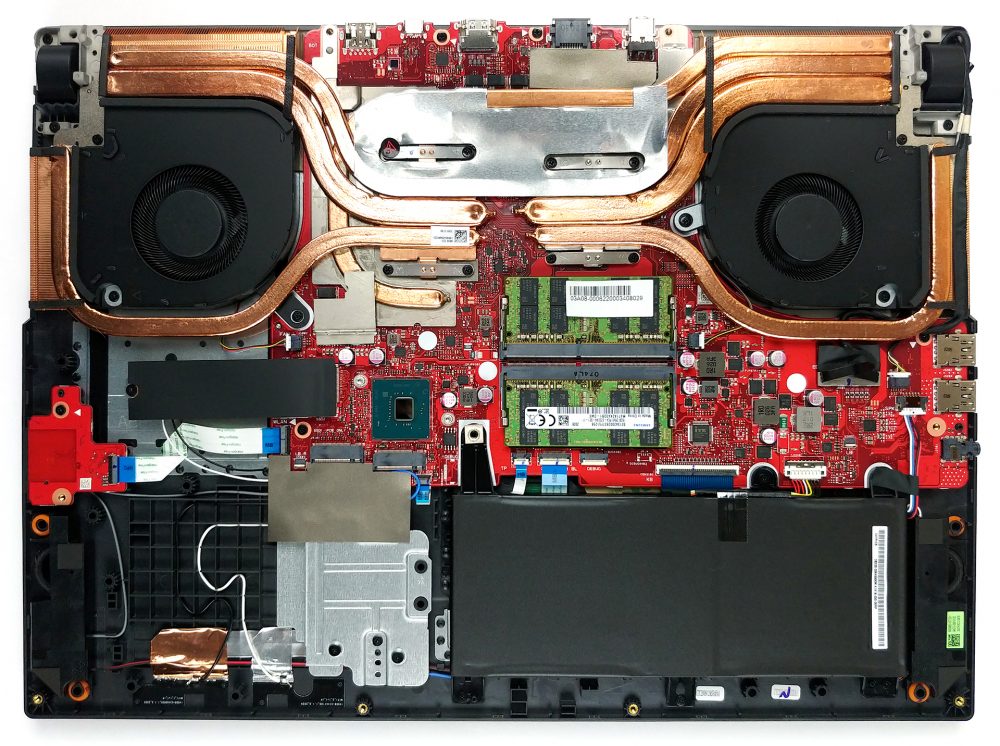 3. The Display
ASUS has put before their consumers two choices for displays. They are both Full HD IPS screens, with one having a 144Hz refresh rate and the other with a 300Hz refresh rate. Both screens are fantastic in terms of gaming, and with their good viewing angles and 98% coverage of the sRGB color gamut. With our Gaming and Web design profile, the panel reaches great levels of color accuracy, which makes it possible to use for professional design and retail needs.
You can buy our display profiles here:
https://laptopmedia.com/review/asus-rog-strix-scar-17-g732-review-an-unreasonable-amount-of-performance/#buy-our-profiles
4. The Performance
It's no surprise that a gaming machine like this has top-spec hardware and monstrous performance, but this ASUS ROG is on another level. Coming with up to a Core i9-10980HK and an RTX 2080 Super it is a fantastic piece of technology that always delivers.
Results are from the Cinebench 20 CPU test (the higher the score, the better)
Results are from our Photoshop benchmark test (the lower the score, the better)
1 reason NOT to buy the ASUS ROG Strix SCAR 17 G732
1. The Battery life
The only disappointment that this laptop brings is with its battery. With such a small 66Wh battery unit, the device's powerful hardware drains the battery super quickly and you always find yourself looking for a power outlet to plug the machine. Managing to last only an hour and 26 minutes of web browsing and an hour and 21 minutes of video playback.