Top 5 Reasons to BUY or NOT buy the ASUS VivoBook F510!
Another day, another article featuring the top 5 pros and cons of a laptop. This time, we have summarized the essential information about ASUS VivoBook F510 which is a well-balanced mid-range notebook suitable for light gaming, as well as multimedia.
You can check all available ASUS VivoBook F510 configurations here: http://laptopmedia.com/series/asus-vivobook-15-x510-f510/

3 reasons to buy ASUS VivoBook F510
1. Good overall build (+ Light and portable for a 15-incher)
Despite incorporating only plastic in both its exterior and interior, ASUS VivoBook F510 still feels robust and looks pretty good. Pressing the middle of the lid leads to slight bending and barely noticeable ripples on the LCD screen and it's also pretty resistant to torsion. We were also impressed by the thin side bezels which along with the narrow upper one and the bottom chin contribute to the premium look of the device. Furthermore, the laptop is also fairly portable tipping the scale at 1.65 kg with an approximate thickness of 17.9 mm.
2. Nice touchpad, fairly decent keyboard
The input devices are comfortable enough for some work on the go. For instance, the keycaps of the keyboard provide an adequate tactile feedback, while the touchpad has one of the greatest clickpad designs for this price range – it features a decent gliding surface, light mouse clicks, and the gestures work pretty well.
3. Average IPS panel but with high contrast and no PWM
Although ASUS has opted for a budget IPS option, it is still better than a TN alternative which is usually the choice for laptops in this segment. Thanks to the pretty good contrast (1000:1) and the lack of PWM across all brightness levels you can enjoy the visuals without experiencing any negative effects on your eyesight. We also suggest checking our custom profiles that further improve the color accuracy.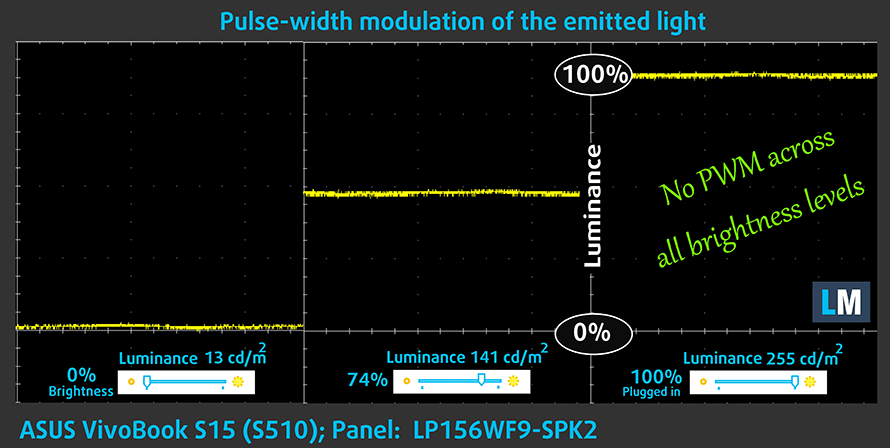 2 reasons NOT to buy ASUS VivoBook F510
1. No keyboard LED illumination
Although the keyboard is quite comfortable to use, the only major drawback is the optional LED illumination because it is not a standard here.
2. The cooling system keeps inner temperatures high under load
We also have to note that the cooling system runs at higher than normal temperatures under extreme workloads. For instance, during our graphics stress test, the GPU reached up to 84 °C. Luckily, the high inner temperatures didn't cause overheating around the interior.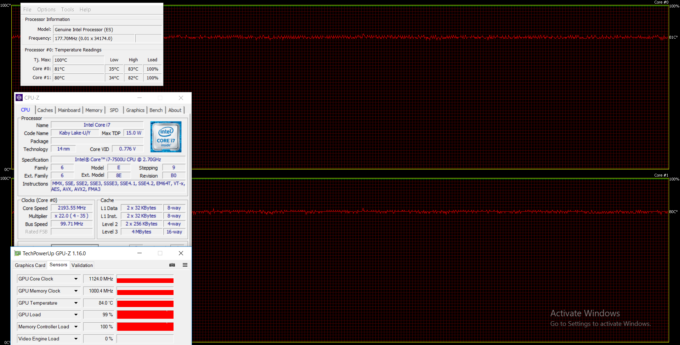 The best competitors
Other similar 15-inch alternatives that are certainly on par with ASUS VivoBook F510 include Acer Aspire 5 (A515-51), HP Pavilion 15 and ASUS VivoBook Pro 15 N580.
You can read the full ASUS VivoBook F510 review over HERE.

All ASUS VivoBook F510 configurations