Top 5 Reasons to BUY or NOT buy the Dell Inspiron 15 7570!
Quite a while ago we published the detailed review of the Dell Inspiron 15 7570 and probably some of you are making up your minds if you should get hold of it. This article will be of a great help as it summarizes the top 5 reasons for and against the premium notebook.
You can check all available Dell Inspiron 15 7570 configurations over here: http://laptopmedia.com/series/dell-inspiron-7570/

3 reasons to buy Dell Inspiron 15 7570
1. Robust all-aluminum chassis with clean and simplistic look
You are presented with a simple and stylish design. The all-aluminum chassis has chamfered edges around the lid giving the device premium look. In addition, the construction is also pretty stable and robust and the hinges, despite being slightly too tightened, keep the screen stable without any shaking.

2. Has great web browsing runtime
The battery performance is yet another advantage of this machine. The result of our web browsing test was quite impressive – you get 534 minutes (8 hours and 54 minutes) away from the plug.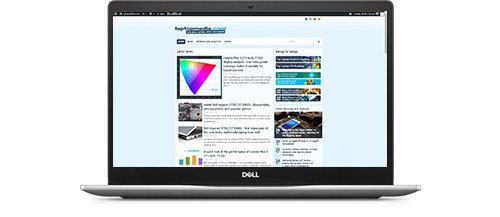 3. A good amount of connectivity options including USB-C 3.1 Gen 2 with DisplayPort output
The Dell Inspiron 15 7570 comes with a wide variety of ports. On the left, you will notice a USB-C 3.1 Gen 2 connector supporting the DisplayPort standard, a full-sized HDMI, two USB 3.0 ports and a 3.5 audio jack. Moving on to the right side, here are the RJ-45 LAN port, another USB 3.0 port and the SD card reader.
2 reasons NOT to buy Dell Inspiron 15 7570
1. The panel uses aggressive PWM for regulating screen brightness (our Health-Guard profile fixes that)
Unfortunately, the screen is PW-modulated from 0 to 99% screen brightness and also the frequency of the light pulsations is rather low which means it cannot reduce the negative impact. We strongly suggest using the panel at maximum brightness or our custom Health-Guard profile, which takes care of the issue.

2. The GPU throttles under heavy workload, although it runs pretty cool
And the final drawback of the laptop lies in its rather outdated graphics card. During our GPU stress tests, there was immediate GPU throttling, although the chip was working pretty cool at 68 °C.
You can browse through our GPU ranking here: http://laptopmedia.com/top-laptop-graphics-ranking/
For more information about the GPU, follow this link: http://laptopmedia.com/video-card/nvidia-geforce-940mx-2gb-gddr5/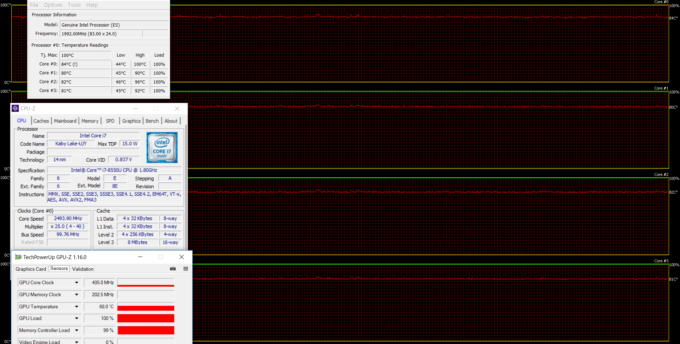 You can read the detailed review of Dell Inspiron 15 7570 over HERE.

All Dell Inspiron 15 7570 configurations