Top 5 reasons to BUY or NOT buy the HP 340S G7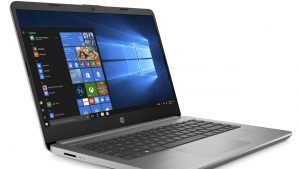 The HP 340S G7 is a business machine that has a good price tag and at the same time, it can offer a nice amount of features. You can configure it with fast and efficient 10th gen Ice Lake CPUs and that means you can rely on some decently fast Intel Iris iGPU like the G7 model which is one of the fastest integrated graphics solutions out there.
We are happy to see that there are slots for HDD and M.2 storage options as well as a 1080p IPS panel. There is a 768p TN panel too but it's better that you avoid it because of its bad viewing angles and low resolution. Also, if you haven't already checked our in-depth analysis regarding this device you can find it here.
Here are our Top 5 picks about the HP 340S G7.
You can check the prices and configurations in our Specs System: https://laptopmedia.com/series/hp-340s-g7/
3 reasons to BUY the HP 340S G7
1. Long battery life
Even though the 41Wh capacity is rather low, you can enjoy a long screen on time – over 9 hours of Web browsing and the same amount of time for HD videos. This means it should be able to last an entire workday away from the plug.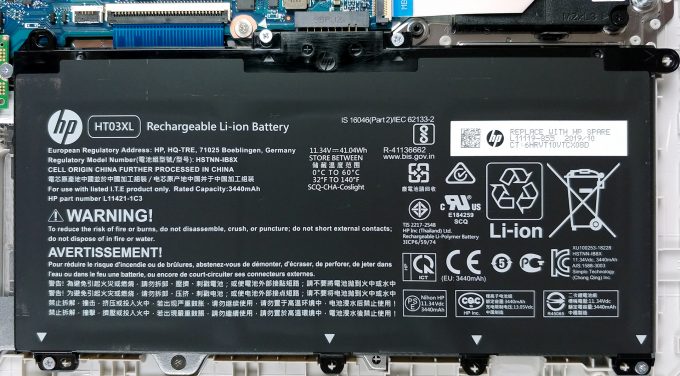 2. Upgradability is on point
The upgrade options are fine for a laptop in this price category. We have two RAM slots (no soldered memory, yay!) an M.2 PCIe NVMe slot, and a 2.5″ SATA one.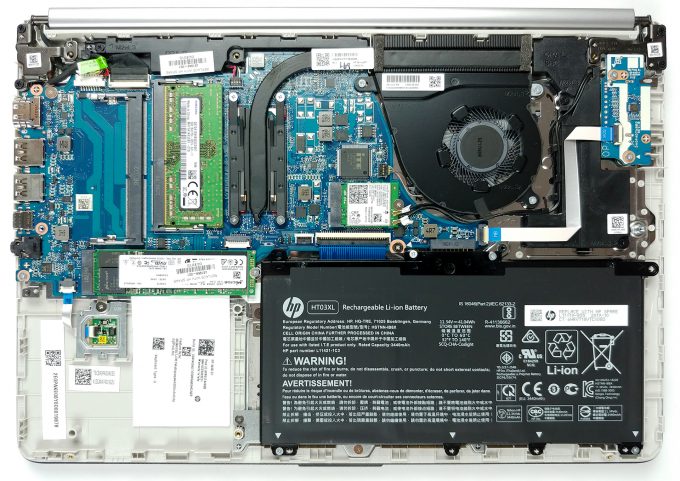 3. The display part 1
The display (Innolux CMN14FF) is a 14″ IPS unit with a Full HD resolution. It has comfortable viewing angles and good contrast ratio – 1100:1 (1070:1 after profiling).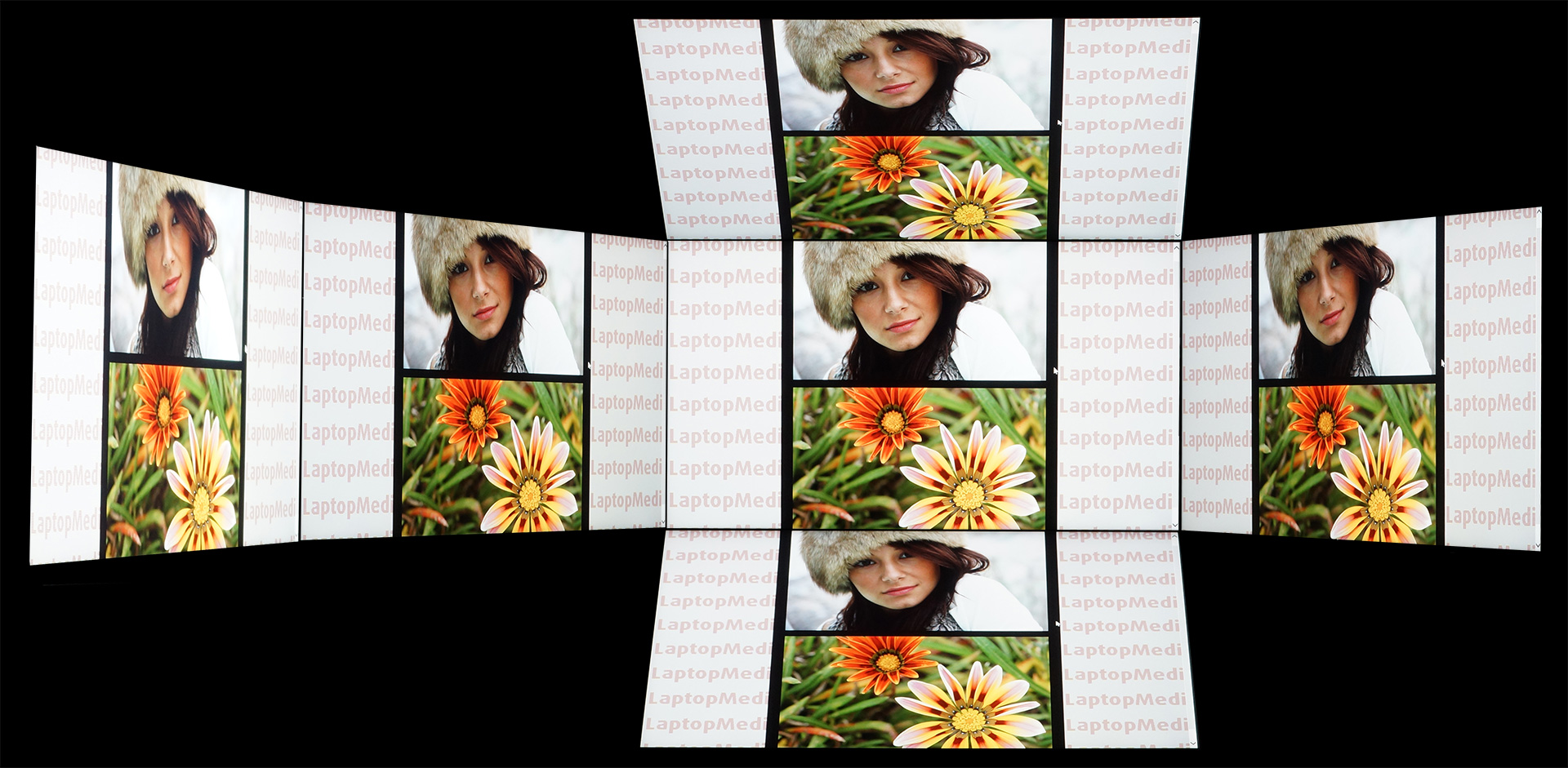 2 reasons not to BUY the HP 340S G7
1. The display part 2
Sadly, the panel isn't perfect. The sRGB color coverage is really low – just 51% and if you value color accuracy, this one is not for you – check the images down below.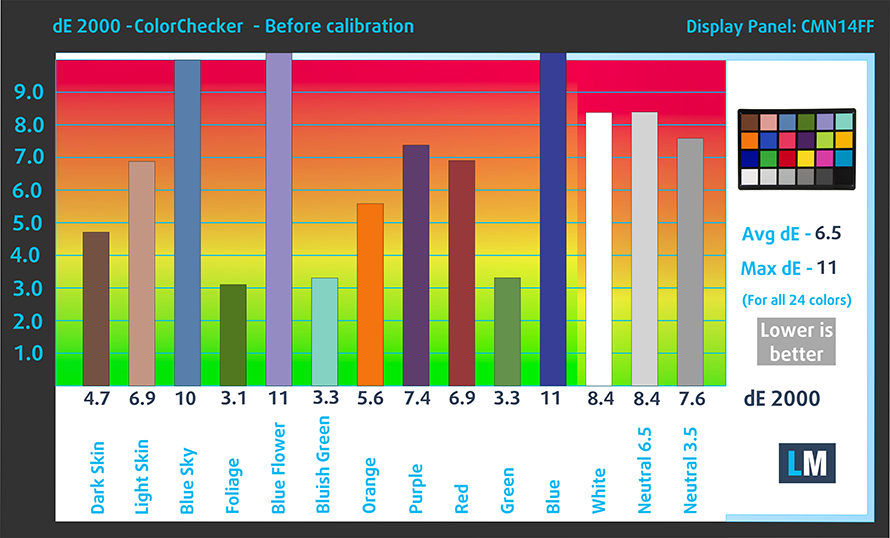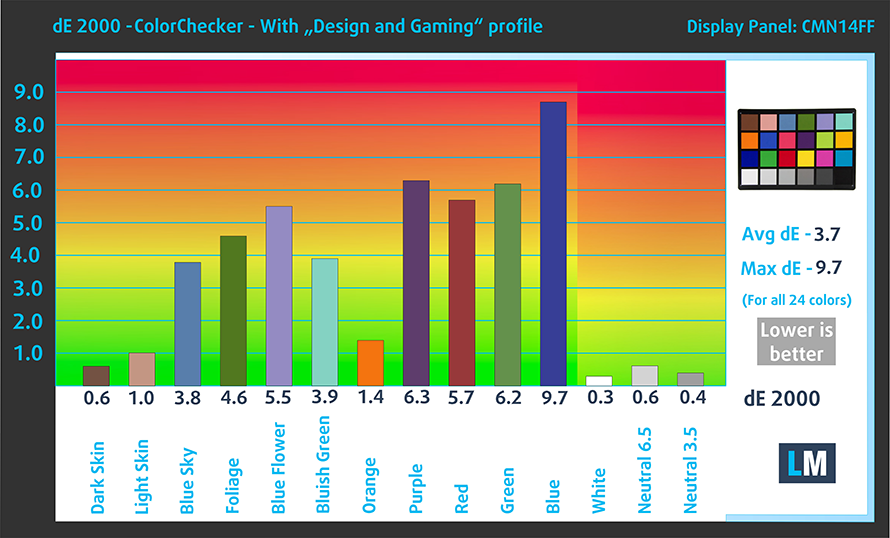 2. Plastic body
Ok, the laptop is thin and portable but unfortunately it has an all-plastic build. You can expect some squeak sounds if you twist it a bit and you can't open the lid with a single hand.