Top 5 reasons to BUY or NOT buy the Lenovo ThinkPad L490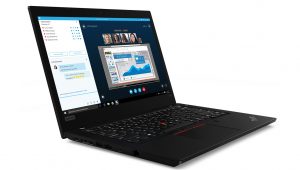 The Lenovo ThinkPad L490 is a great machine with good build quality and a lot of built-in security features. At the same time, it has enough computing performance for your usual daily and office needs. If you haven't checked our review regarding the Lenovo ThinkPad L490 you can find it here.
Today we are sharing with you our Top 5 picks about the Lenovo ThinkPad L490.
You can check the prices and configurations in our Specs System: https://laptopmedia.com/series/lenovo-thinkpad-l490/
3 reasons to BUY the Lenovo ThinkPad L490
1. The keyboard
It's rare to find a notebook with a keyboard that has a dust and water resistance – a coffee-proof one is always welcome in every office or home desk. It has a backlight too alongside with a nice key travel and good-enough feedback. The keyboard is comfortable for long typing sessions.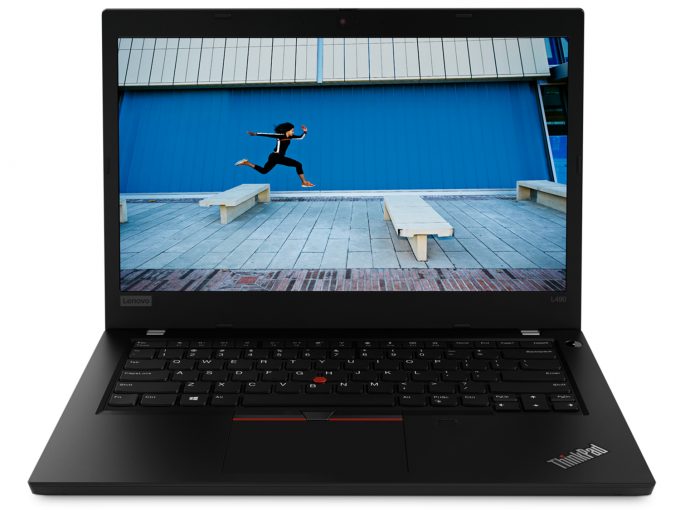 2. Quiet at stress
Lenovo did the magic here – this machine is almost whisper-quiet during heavy stress. Good job – if you need extra concentration a quiet notebook will contribute to that.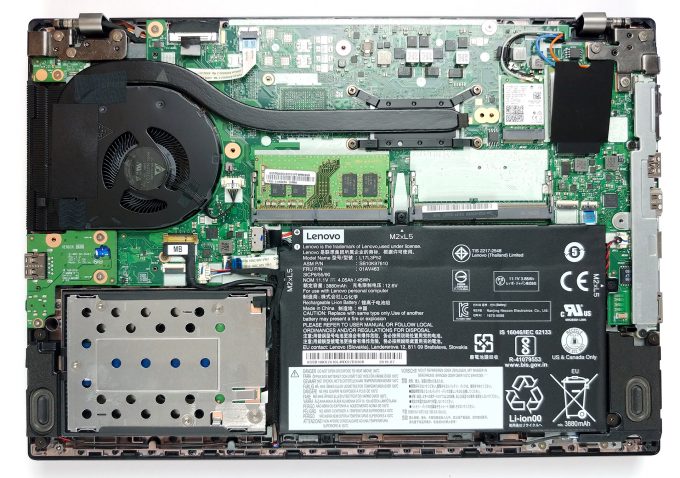 3. It's a tank
That build, that tank-like look. The laptop is extremely sturdy, it can be opened fully horizontally, it has a lot of cut-offs on the bottom plate for ventilation. When you hold it in your hands it feels very solid and it really is.
4. Rich I/O
The ports are located mostly on the left side of the machine. On the left, you will have a USB Type-C, another USB Type-C port (one is 3.1 (Gen. 1), the other is 3.1 (Gen. 2)), network extension for Ethernet, a USB Type-A 3.1 (Gen. 1) port, an HDMI connector, a MicroSD card slot and a SIM card slot, an RJ-45 connector and a Smart card reader. On the right side – a headphone jack and one more USB Type-A 3.1 (Gen. 1) port.
1 reason not to BUY the Lenovo ThinkPad L490
1. Doesn't like long workloads
Maybe the price for a quiet machine is a heavy CPU throttling during long loads. This machine isn't slow by any means but its rivals are faster thanks to their high CPU boost clocks. Have a look at the table and you will get the picture.
Average core frequency (base frequency + X); CPU temp.
| Intel Core i5-8265U (15W TDP) | 0:02 – 0:10 sec | 0:15 – 0:30 sec | 10:00 – 15:00 min |
| --- | --- | --- | --- |
| Lenovo ThinkPad L490 | 2.59 GHz (B+62%) @ 57°C | 2.00 GHz (B+25%) @ 57°C | 1.40 GHz (B-13%) @ 70°C |
| Lenovo Ideapad L340 (15″) | 3.27 GHz (B+104%)@ 72°C | 1.99 GHz (B+24%)@ 60°C | 2.01 GHz (B+26%)@ 65°C |
| ASUS VivoBook S15 S532 | 2.96 GHz (B+85%) @ 75°C | 2.95 GHz (B+84%) @ 90°C | 2.17 GHz (B+36%) @ 68°C |
| Lenovo ThinkBook 13s | 2.76 GHz (B+73%)@ 75°C | 2.74 GHz (B+71%)@ 84°C | 2.11 GHz (B+32%)@ 74°C |
| Lenovo ThinkPad T490s | 3.43 GHz (B+114%)@ 91°C | 2.69 GHz (B+68%)@ 91°C | 2.19 GHz (B+37%)@ 80°C |
| HP ProBook 450 G6 | 2.69 GHz (B+59%)@ 64°C | 2.53 GHz (B+60%)@ 68°C | 2.09 GHz (B+31%)@ 71°C |