Top 5 Reasons to BUY or NOT buy the MSI GP62M 7REX Leopard Pro!
If you are a gaming enthusiast on a budget, this article may come in handy as it features the top 5 pros and cons of one such gaming device – the MSI GP62M 7REX Leopard Pro.
You can check all available MSI GP62M 7REX Leopard Pro configurations here: http://laptopmedia.com/series/msi-gp62/

3 reasons to buy MSI GP62M 7REX Leopard Pro
1. Good build quality
For its build, MSI GP62M 7REX Leopard Pro uses both aluminum and plastic. Its sleek body has aluminum on top, where you will see the manufacturers' logo and badge. The area around the keyboard also features aluminum although it's matte instead of brushed. Moving on, the screen frame, as well as the bottom part of the device, are made of plastic. You are also presented with fairly nice input devices – a comfortable RGB backlit keyboard made by SteelSeries, as well as an adequate and responsive touchpad. What draws our attention is the bottom panel of the laptop as it exposes almost all the internals with its huge vents which in turn enhances the cooling efficiency.
2. Wide storage options
The notebook is equipped with an M.2 slot which supports PCIe NVMe drives. This configuration of MSI Leopard Pro used for the purposes of our review comes with a Samsung PM871B M.2 PCIe SSD with 128 GB of storage. In addition, MSI GP62M 7REX supports storage expansions via its SATA port.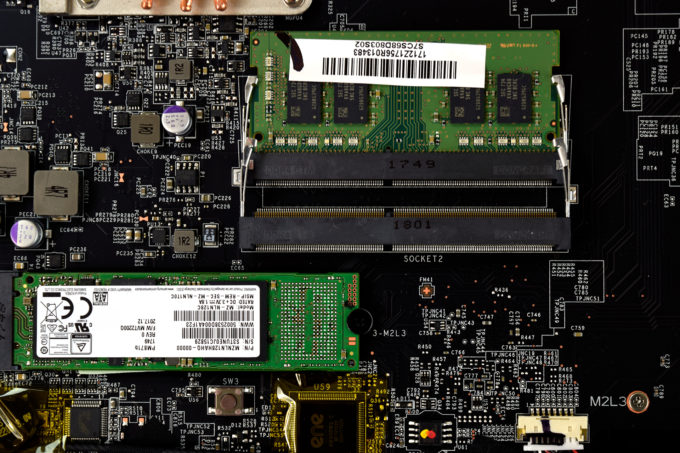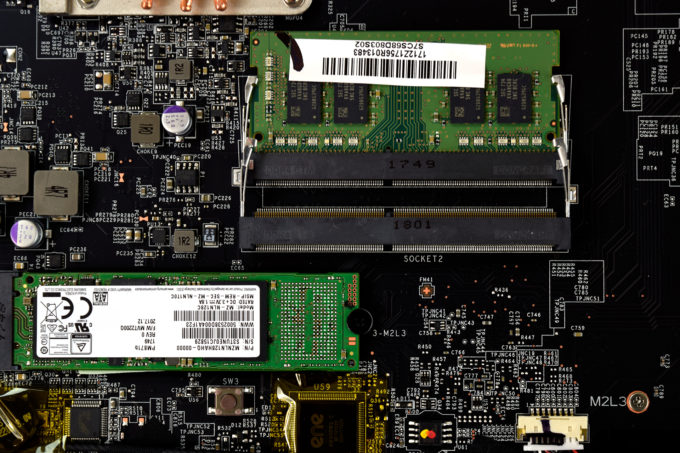 3. Effective cooling solution
The cooling design consists of a total of six heat pipes, leading the heat to two heatsinks that are cooled by two small turbines. What's more, there is a dedicated button that boosts the fans to 100% for additional cooling headroom.


2 reasons NOT to buy MSI GP62M 7REX Leopard Pro
1. Poor viewing angles for a laptop in this price range (+ low color accuracy)
MSI has chosen a TN panel for the gaming laptop because it is twice as responsive as an IPS one which will definitely appeal to gamers. However, the viewing angles are pretty poor and the colors are not the most accurate ones. However, installing our custom profiles brings the dE values from 11 down to just 2.1. And although the display is not IPS, it spreads to cover 96% of the DCI-P3 gamut in CIE1976 – a rare occurrence for a TN panel.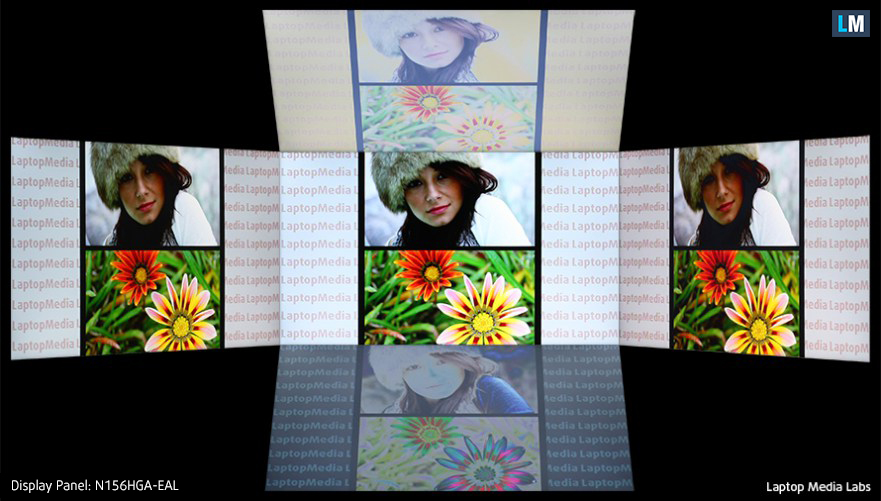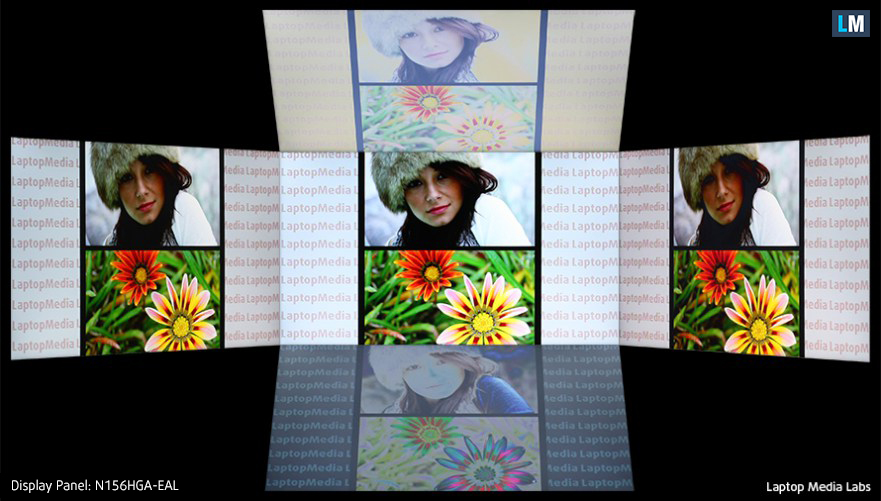 2. Battery life is far from impressive
Another letdown is the battery life of the device. The web browsing and video playback runtimes were quite acceptable – 4 hours and 42 minutes and 3 hours and 45 minutes respectively, however, the gaming time is really disappointing. Although it's certainly not the best idea to start a gaming session away from a power outlet, here you will get just 34 minutes.
In order to simulate real-life conditions, we used our own script for automatic web browsing through over 70 websites.
For every test like this, we use the same video in HD.
We use F1 2017's built-in benchmark on loop in order to simulate real-life gaming.
The best competitors
There are quite a few worthy rivals to the MSI GP62M 7REX Leopard Pro such as Lenovo Legion Y520, Acer Aspire VX 15 (VX5-591G) and Dell Inspiron 15 7567.
Follow this link to read our in-depth review.

All MSI GP62M 7REX Leopard Pro