Top 5 reasons to BUY or NOT to buy the Acer Enduro Urban N3 (EUN314-51)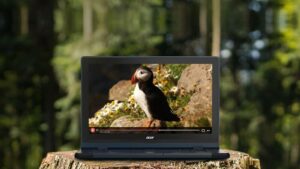 We admire Acer's boldness with this device, as they are entering completely uncharted territory. The niche for rugged and outdoor laptops hasn't been tapped in, and it potentially can generate a lot of revenue.
Acer can only make gains by entering first and exploring the market, with their new Enduro Urban N3, which is not only a good rugged device but a good overall laptop with enough performance to daily around, while also providing an interesting design that will strike conversations.
Today we are presenting you with LaptopMedia's top 5 picks about the Acer Enduro Urban N3 (EUN314-51).
Acer Enduro Urban N3 (EUN314-51): Full Specs / In-depth Review
3 reasons to BUY the Acer Enduro Urban N3 (EUN314-51)
1. Design and build quality
The laptop is built very well with the green unit that we had looking a lot like a military humvee. The device is built from plastic but is exceptionally durable with no flex from the lid or the base. The lid has a striped finish with the Enduro wordmark on top. Its edges are rubberized, which provides extra rigidity. The lid opens with one hand, revealing some pretty thick bezels, but that's the price you have to pay if you want a more durable laptop. In terms of weight and height, the laptop weighs 1.85 kg and has a profile of 21.95 mm.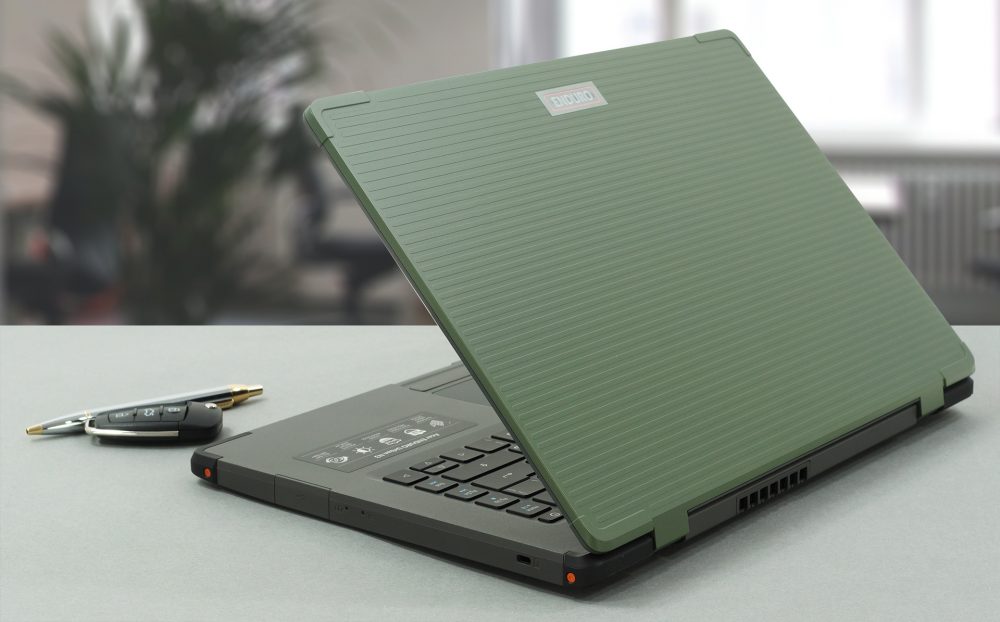 2. I/O
This device brings decent I/O coverage, which you might not see from the start. The ports are hidden behind plastic covers, which keeps them safe from debris, dust, and water. In terms of ports, you have a total of three USB Type-A 3.2 (Gen. 1) ports, a single Thunderbolt 4 port, an HDMI 2.0 port, an SD card reader, and a 3.5 mm audio jack.
3. Upgradeability
The Enduro Urban N3 is also very upgradeable, featuring two SODIMM RAM slots that can handle up to 64GB of DDR4 memory and a single M.2 PCIe x4 drive slot. On the inside, you can also see the honeycomb pattern, which strengthens the chassis even further.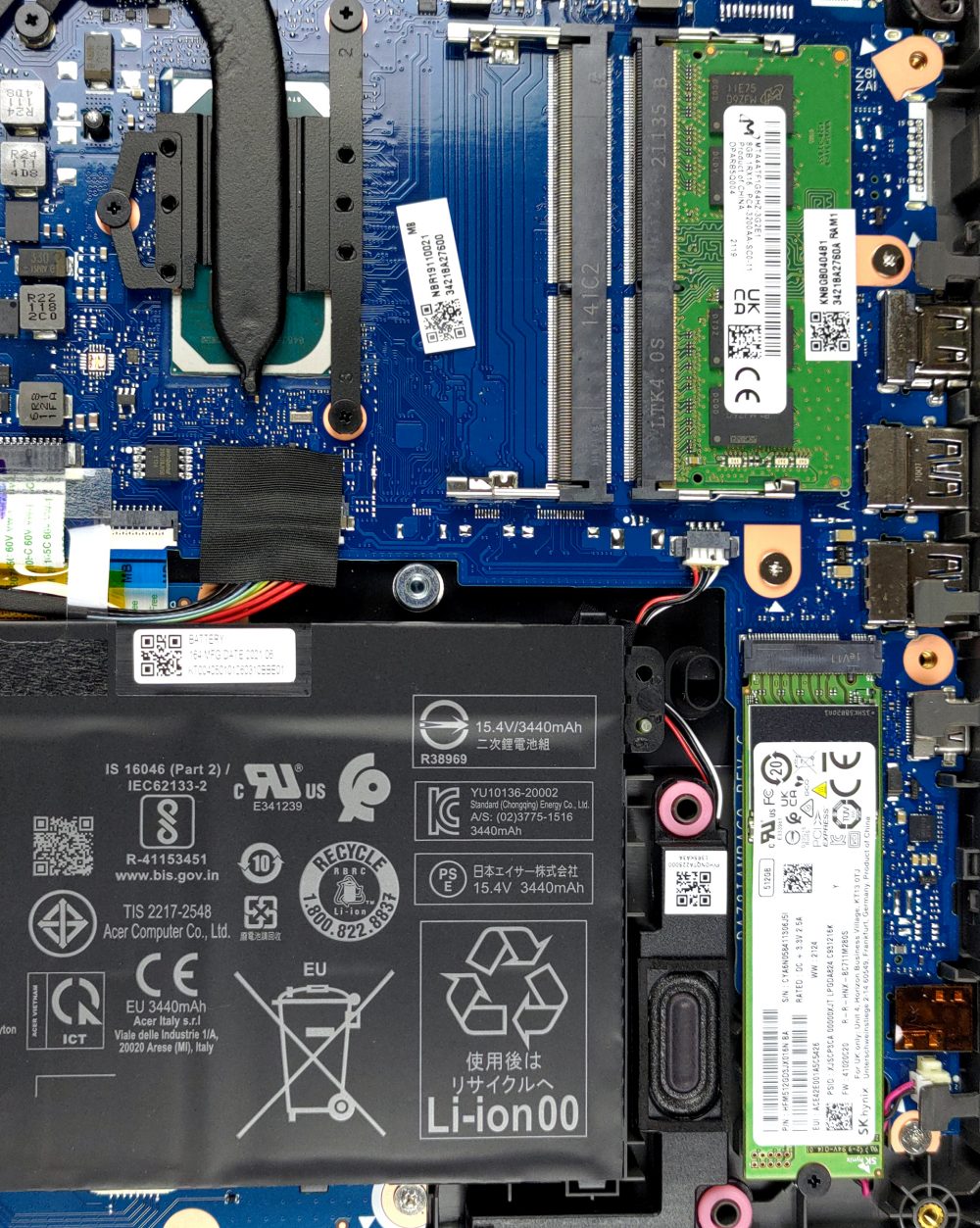 Here is our teardown video, which shows how to access both the RAM and SSD slots.
2 reasons NOT to buy the Acer Enduro Urban N3 (EUN314-51)
1. Input devices
Sadly, the device's keyboard and touchpad combo arent the best ones out there. The keyboard has small keycaps, short key travel and the feedback feels mushy. The touchpad has dedicated buttons, but they suffer the same fate. In terms of quality, the touchpad is responsive, but it occasionally fails to register.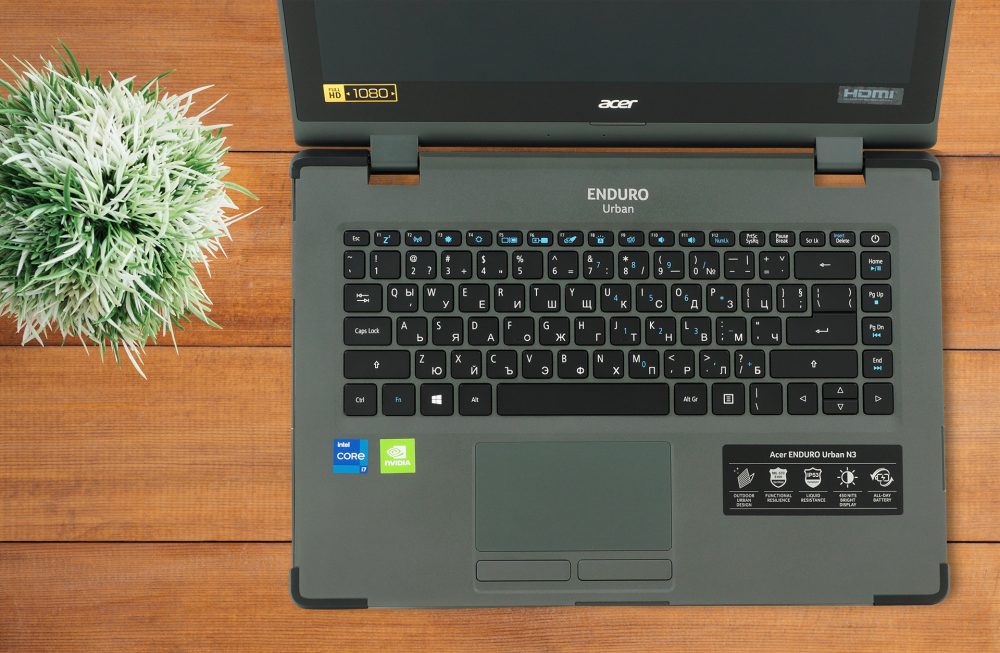 2. PWM usage
The laptop uses a 14-inch Full HD IPs panel. Unfortunately, the unit we had is poised with one issue. It uses PWM for all brightness levels except for the maximum. Although the pulsations have a relatively high frequency, we monitored a low fill coefficient below 140 nits, which can be noticed by the more sensitive users. However, if you use our Health-Guard profile, you can set the brightness level to its maximum, and then use the slider in the profile control, to manage your brightness levels without any flickerings.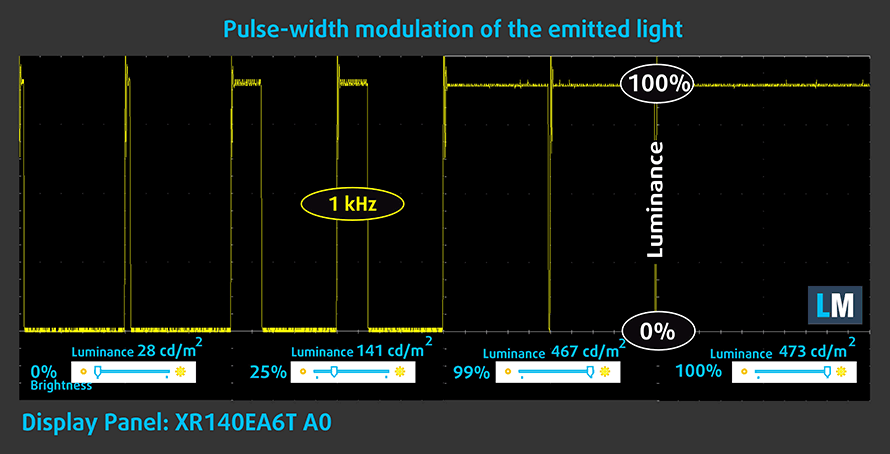 Buy our profiles
Since our profiles are tailored for each individual display model, this article and its respective profile package are meant for Acer Enduro Urban N3 (EUN314-51) configurations with 14.0″ XR140EA6T A0 (STABB81) (FHD, 1920 × 1080) IPS.
*Should you have problems with downloading the purchased file, try using a different browser to open the link you'll receive via e-mail. If the download target is a .php file instead of an archive, change the file extension to .zip or contact us at [email protected]
Read more about the profiles HERE.
In addition to receiving efficient and health-friendly profiles, by buying LaptopMedia's products you also support the development of our labs, where we test devices in order to produce the most objective reviews possible.
All Acer Enduro Urban N3 (EUN314-51) configurations: