Top Reasons to BUY or NOT buy the Dell Inspiron 15 5570!
For those of you who are not yet acquainted with our detailed review of the Dell Inspiron 15 5570, it is essentially a notebook suitable for multimedia and educational purposes. This article summarizes the top 5 reasons for and against the machine if you are considering a purchase.
You can check all available Dell Inspiron 15 5570 configurations here: http://laptopmedia.com/series/dell-inspiron-5570/

2 reasons to buy Dell Inspiron 15 5570
1. Fairly portable
The Dell Inspiron 15 5570 is quite portable for a 15-incher with a weight of just 2.12 kg and 19.9 mm thin profile so you can comfortably carry it around with you throughout the entire day.
2. Even the lowest configurations support an M.2 SSD and 2.5-inch HDD 
Another plus of the device lies in the storage department. Even if you go for the lowest configuration, you will still be presented with a standard 2.5-inch HDD/SSD bay and an M.2 SSD slot.

3 reasons NOT to buy Dell Inspiron 15 5570
1. Unconvincing build quality
Unfortunately, the Dell Inspiron 15 5570 doesn't stand out with its build quality. The matte plastic lid is prone to retaining fingerprints while it is also not resistant to torsion and bending. In addition, although the single-hinge design holds the screen firmly in place, you cannot open the notebook with one hand. In contrast to the exterior, the interior features brushed aluminum. Despite being a fingerprint magnet too, the material ensures fairly good stability.
2. Dim display with narrow sRGB coverage and extremely low contrast ratio (+ the screen uses PWM for regulating screen brightness)
Unfortunately, the display is rather disappointing for this price range. The Dell Inspiron 15 5570 sports a screen with a fairly low maximum brightness of just 194 nits, extremely low contrast (325:1), poor viewing angles due to the presence of a TN panel and limited sRGB coverage (50%). What's more, the display is PW-modulated at certain brightness levels which will lead to negative effects on users with sensitive eyes. However, we recommend installing our custom profiles each of which improves the image quality in certain aspects.

3. The hardware runs hot at higher workloads
Quite surprisingly, the cooling performance is not efficient enough – during our stress tests we recorded rather worrying temperatures. For example, the GPU reached up to 90 °C under heavy load which is exceptionally hot even for gaming laptops.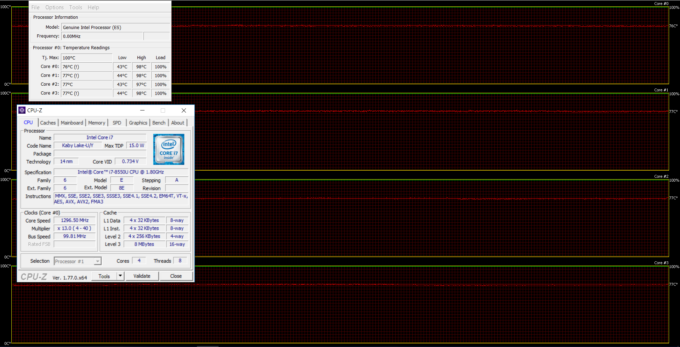 The best competitors
We recommend checking Lenovo IdeaPad 320S (15.6″), Lenovo Ideapad 520 (15″) and Acer Aspire 5 (A517-51) which are not only worthy opponents to the Dell Inspiron 15 5570 but they may also suit your needs way better.
Follow this link to read the in-depth review.

All Dell Inspiron 15 5570 configurations