Xiaomi Mi Band 4 monitors your heart rate and does a lot more for less than $40
Xiaomi is a leading electronics manufacturer. They are making basically everything – from smartphones to laptops, from scooters to even fitness trackers. In fact, as you may have noticed from the title of this article, we are going to talk about the Xiaomi Mi Band 4. It is a fourth generation product that shows significant improvement over the last generation one.
You can find the Xiaomi Mi Band 4 at Geekbuying: HERE

The company is proud to present it with 0.95-inch AMOLED screen that goes as high as 450 nits of maximum brightness. Additionally, it is operated via a touchscreen and has a 2.5D protective glass on top of it. You shouldn't hesitate to take the Mi Band 4 for a swim, as Xiaomi state that it can withstand up to 5ATM of pressure, which corresponds to a depth of 50 meters.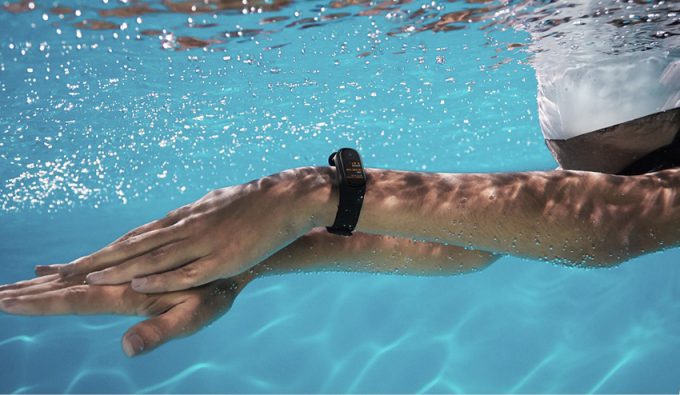 Of course, when you get a Bluetooth smart band you don't pay only for a fitness tracker. It also can monitor your heart rate, show you notifications of messages and apps and it will also display the ID of the caller that is trying to reach you.
Sure, there are the other tracker goodies, expected from such a device – it counts your steps, the distance you've walked or run, the calories you've burned and so on. It also detects when you lift your wrist so it can wake the screen for you. By the way, did we mention you can start/stop/skip your soundtracks with it? You know what is the best though – the battery lasts 20 days…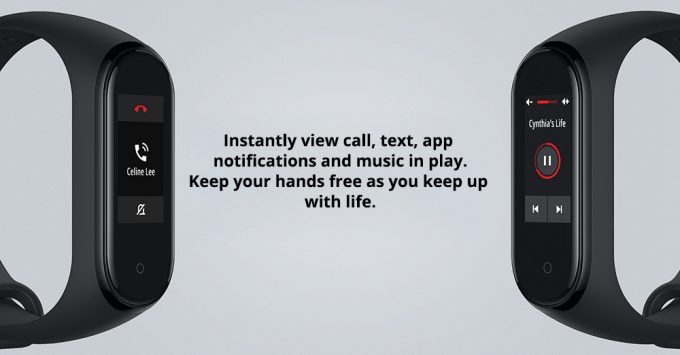 Let's not forget mentioning that it can wake you up with the embedded alarm and it pairs with your smartphone with the help of the Mi Fit app. All of that comes at the delicate price tag of $37.79. Additionally, there is an NFC version which will set you back a good 30 bucks more. However, we have some coupons for the first one, but you have to be quick since there is a limited quantity of them. Try out [3AJGCSES] for a $5 discount and [3AJGHRBI] for a $3 if the other is finished.
You can find the Xiaomi Mi Band 4 at Geekbuying: HERE