[24 July 2019] The new laptops on the market today – LaptopMedia Specs System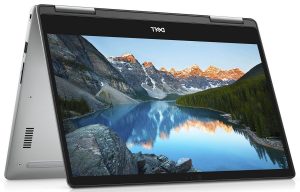 We're scanning the laptop market every day, we find all the new offerings, we check their specs and we add them to our Spec System. They're sorted by price and clicking the button "More info" will lead you to their in-depth model pages.
If you want to learn more about the performance of their CPU or GPU, just click on their model names and you'll go straight to their dedicated pages with tests, benchmarks, gameplay videos and more.
Today we have a lot of Dell Inspiron models, mainly from the 13″ mid-range series Inspiron 13 7373. That's a thin and light foldable notebook which could be bought with Intel ULV or AMD processor and up to 32GB RAM. The cheapest model today is the Dell Inspiron 14 3473 with Intel Celeron N4000, UHD Graphics 600, 32GB eMMC and 4GB RAM, while the most expensive one is the several years old Alienware 15 R3 in a configuration with 7700HQ CPU and GTX 1070.

All new laptops in LaptopMedia [24 July 2019]