[6 August 2019] The new laptops on the market today – Another MSI at the top of our daily table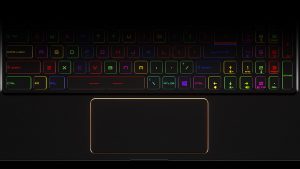 Another one! That's what DJ Khaled would say if he was in charge of our daily feed. MSI is flooding the market and our Specs System, respectively, thankfully with some interesting models.
Yesterday we showed you a GT75 Titan with i9-8950HK + RTX 2080 while today we have the much more compact MSI GS75 Stealth at the top (bottom) of our list. Compared to GT75, GS75 isn't something astonishing but still – Core i7-9750H, RTX 2060 and 6TB SSD? Yes, please.
However, if you're a fan of ultra-slim, under-$210, eMMC storage based laptops, Chromebook S330 is here for you priced at just $209.93.
We're scanning the laptop market every day, we find all the new offerings, we check their specs and we add them to our Spec System. They're sorted by price and clicking the button "More info" will lead you to their in-depth model pages.
If you want to learn more about the performance of their CPU or GPU, just click on their model names and you'll go straight to their dedicated pages with tests, benchmarks, gameplay videos and more.

All new laptops in LaptopMedia [06 August 2019]