A few new be quiet! PC components showcased at Computex
The market leader in PC power supplies in Germany be quiet! showcased a few new components it will release during 2017 at Computex. The company releases two new power supplies, a new PC case, and two CPU coolers.
Meanwhile, you can check out all currently available be quiet! products over here: http://amzn.to/2rF4r8m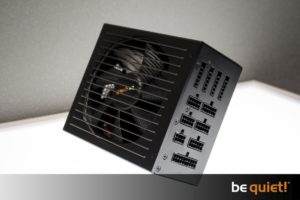 To start off, there is the Straight Power 11 power supply. Straight Power 11 is rated at 80PLUS Gold with efficiency up to 93%. The new cooler features a completely redesigned PCB with an innovative wire-free design on the DC side which means fewer cables inside the power supply. This will result in better airflow, therefore, better cooling and it will also increase the lifecycle of the component. The fan used in it is the company's own 135 mm SilentWings 3. Straight Power 11 also integrates the full suite of current protection circuits – OCP, OVP, UVP, SCP, OTP, and OPP. The new power supply will range from 450W to 1000W.
Next up is the SFX L Power which is a small form factor power supply best suitable for Mini-ITX configurations. However, it has enough place to hold a 120 mm fan which runs at a lower speed than the 80mm fans commonly used in other SFX PSUs which will reduce the noise while still be able to cool the system. Again, just like the Straight Power 11, the SFX L Power is rated at 80PLUS Gold but this time with efficiency up to 92% (almost the same) and integrates all current protection circuits. It also has four PCI Express connectors for multi-GPU configurations. The model will be sold in either 500W or 600W.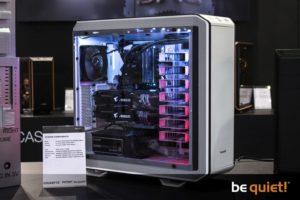 The new PC case is not exactly new – to thank its fans be quiet! is releasing a limited edition white version of the popular Dark Base Pro 900 flagship case. It has all the features that made the original so good – outstanding cooling capabilities, E-ATX and XL-ATX motherboard support, SilentWings 3 fans, panels with installed sound proofing, attractive LED light strips, wireless charging for Qi-enabled devices, a large tampered glass side window and much more. But the white edition of the Dark Base Pro 900 is limited to just 2000 pieces each coming with a numbered aluminum badge. We guess that this will become more of a collectible for the fans than an actual case that you will use.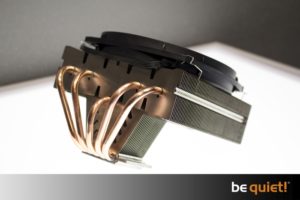 Let's move on to the two CPU coolers. The first one similarly to the SFX L Power PSU is designed for small cases. This is the top flow cooler Shadow Rock TF 2 which is just 112 mm in height including the fan. With a TDP rating of 160 W, the Shadow Rock TF 2 is powerful enough to handle all current processors including the new AMD Ryzen CPUs.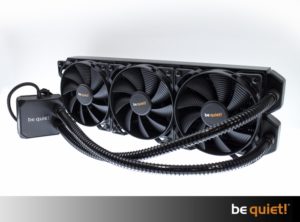 The second cooler is a water cooling setup called Silent Loop 360mm. It has an All-in-One water cooling design and it is compatible with the Dark Base 900, Dark Base Pro 900 and Pure Base 600 chassis.
You get three Pure Wings 2 120mm PWM fans and a Silent Loop 360mm nickel plated copper cooling block. The cooler is said to run quietly yet effectively.
Meanwhile, you can check out all currently available be quiet! products over here: http://amzn.to/2rF4r8m