A report says Intel is planning on big x86 architecture update – faster and more streamlined implementation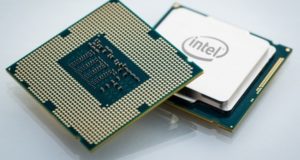 The inventor of the x86 architecture, Intel, is reportedly working on completely revamping it for sometime between 2019 and 2020. This means that Intel's "Core" legacy will come to an end with the upcoming Tiger Lake generation, which is planned to arrive in 2019.
All pieces fit perfectly and the signs of changing the extremely old x86 architecture became even more prominent with the Skylake processors. Intel has clearly changed the way it thinks about processors focusing more on energy-efficient mobile solutions. And that's what the new x86 architecture will be all about. The report says it will be faster and leaner clearing up the room for more hardware implementations on the die and getting rid of the old one. This will also kill the backwards compatibility that all Intel processors currently have.
That's huge news since the x86 architecture hasn't been updated since Sandy Bridge. And the more streamlined architecture will result not only in improved performance but in power efficiency as well. The updated architecture will hit the end-consumer desktop market and the enterprise segment.
You can see all the currently available Intel Core processors here: http://amzn.to/2iaMqIW
Source: WCCFTech