Acer Aspire S7's screen is just astonishing (also, no PWM above 27% screen brightness)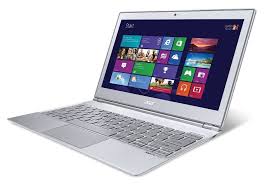 Acer Aspire S7 is an elegant and beautiful notebook with high-class hardware. But beyond its looks, the Aspire S7 boasts a great 13.3-inch, QHD display with a resolution of 2560 x 1440 pixels. Not only that, but this panel uses the so-called IGZO technology that dramatically improves power efficiency.
Our tests show that Aspire S7's display covers 97% of the sRGB color gamut and 74% of the Adobe RGB. Furthermore, the panel has some pretty accurate tone response curve and almost flawless color reproduction, that's even suitable for photo and video editing. We also managed to record a contrast of 1340:1 and a maximum brightness of 349 cd/m2 which is ideal even for working outdoors.
Of course, we checked if the display uses PWM (pulse-width modulation) for setting up the brightness and we've got some really good news. We were able to record screen flickering below 27% brightness and you might end up not using it below 27%. That being said, Acer Aspire S7's screen will not cause you any eye soreness or headaches and it's user-friendly. You can see the graph below.

Later today we will publish the full review of this exciting ultrabook, because besides the screen the Aspire S7 has some more tricks up its sleeve. Stay tuned.