Acer Aspire V15 (V3-575G) has PWM across all brightness levels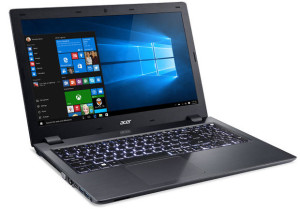 Since Acer decided to move away from the IPS panels, with their refreshed Skylake versions of the super-popular V15 lineup we can say it's a rather strange decision. However, the screen has its own perks like 100% sRGB color gamut coverage, but we will talk about that in our full review.
You can find the notebook and its available configurations over at Amazon.com.
Anyway, the PWM isn't one of its strongest suits. Our oscilloscope indicated that the display uses pulse-width modulation for regulating the brightness of the screen resulting in the so-called screen flickering effect. The emitted light has a frequency of 1 kHz, which is rather high and reduces the negative impact on one's eyesight, but not as much to be honest. Frequencies around 200 Hz are considered to be aggressive.

If you still don't know what PWM is, we suggest reading our dedicated article on the matter and also visiting our PWM ranking table.