Acer TravelMate X349 delivers user-friendly display without PWM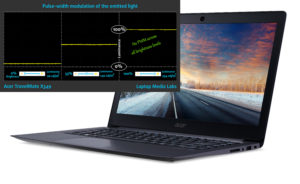 As most of you know by now, PWM is an essential part of our reviews as a growing number of users seek out panels that don't use PWM for regulating brightness. And we are happy to report that the upcoming Acer TravleMate X349 ultrabook has a flicker-free screen.
The notebook isn't out on the market yet but we expect it by October and you can look for it here when it comes out: http://amzn.to/2cAPpvn
This means that you can work on the laptop for long periods of time without worrying about the negative impact on your eyesight. Even users with sensitive eyes shouldn't feel the strain. You can see on the graph below that PWM is absent across all brightness level and therefore should be safe to use. We are currently working on our Health-Guard pre-calibrated profile limiting the PWM to some extent and limits the blue light emissions, which are just as harmful to your eyes. But since the notebook doesn't use PWM, the profile will come in handy with the latter.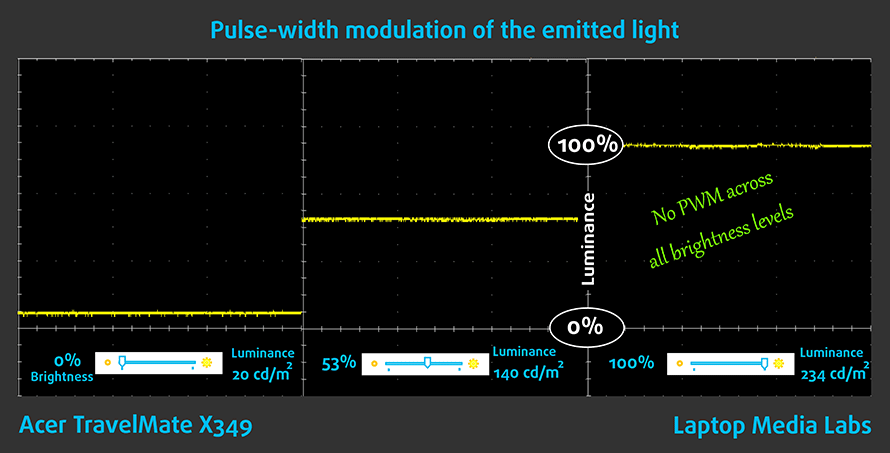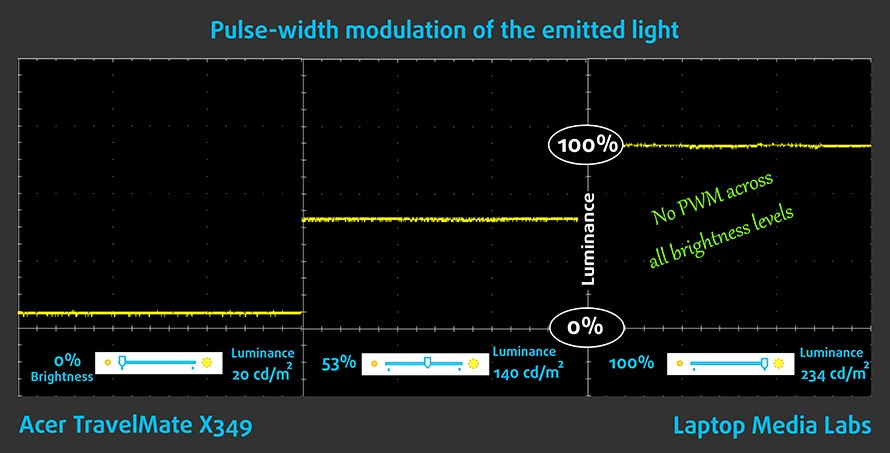 Stay tuned for the full review of the notebook with detailed tests concerning the screen, battery and raw performance.